30% Kamut Sourdough, in Benito's steps
Submitted by
Ilya Flyamer
on September 18, 2020 – 3:30pm.
I tried a couple of Maurizio's recipes with Kamut (baguettes and ciabatta), and while I had other issues with those breads, I loved the nutty/buttery taste of that grain!
I had some Kamut flour left from those bakes, and recently saw Benito posted his amazing looking 20% and 30% Kamut breads. So I decided to also just go for it! I used his 30% recipe, with some simplifications of the procedure (e.g. no lamination and shorter autolyse). Here is the compositions of the bread (I made two loaves): https://fgbc.dk/qeo
The dough was nice to work with, a little sticky but completely manageable. I shaped one as a batard (below) and one as a boule, that I gave away to a friend (I always bake two breads, and give one to someone). And these were one of my most successful "regular" (i.e. normal shape/process) breads in the last couple of months!
I accidentally switched on the broiler for the steamless part of this bake, and I actually loved the colour it brought out in the crust!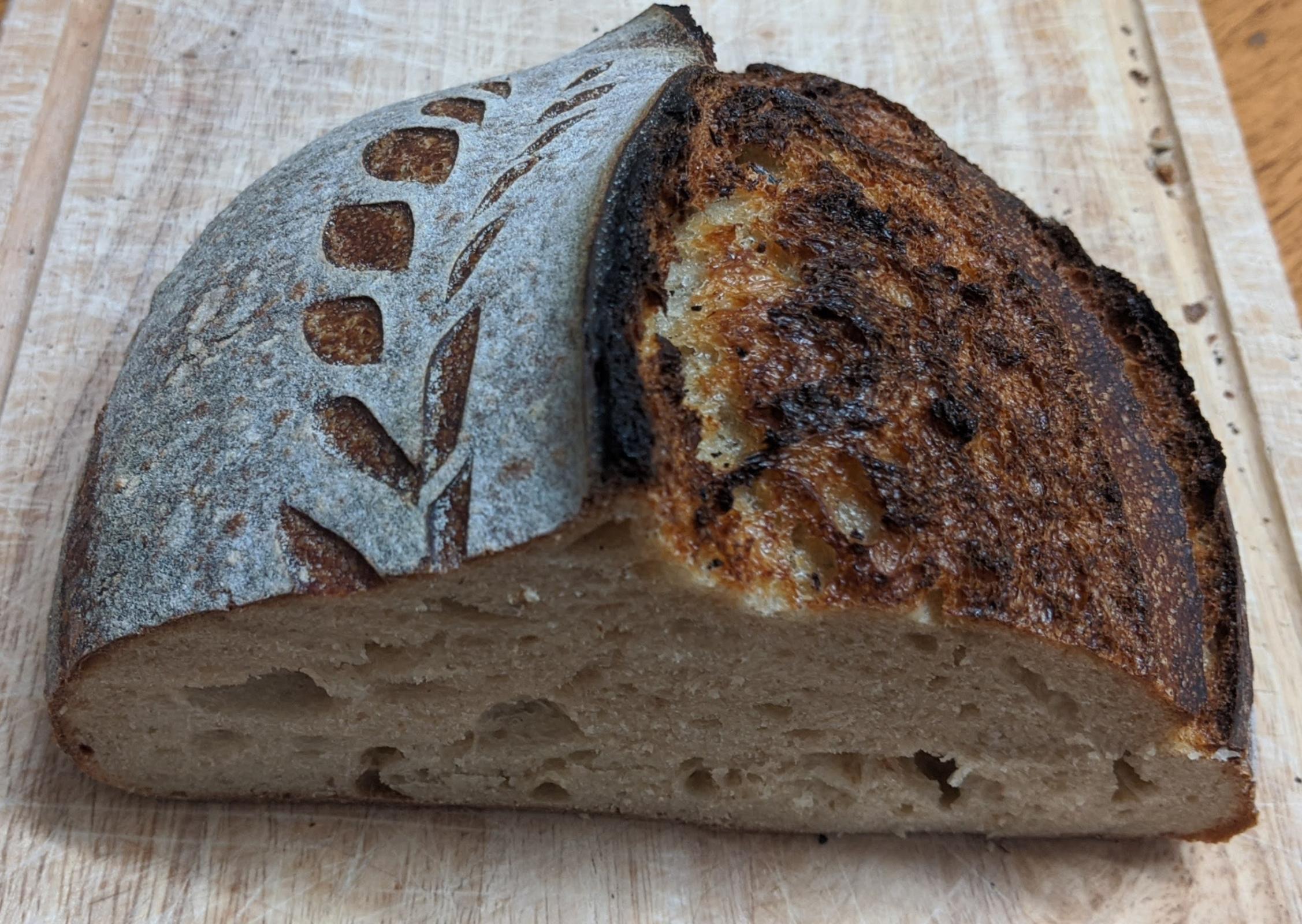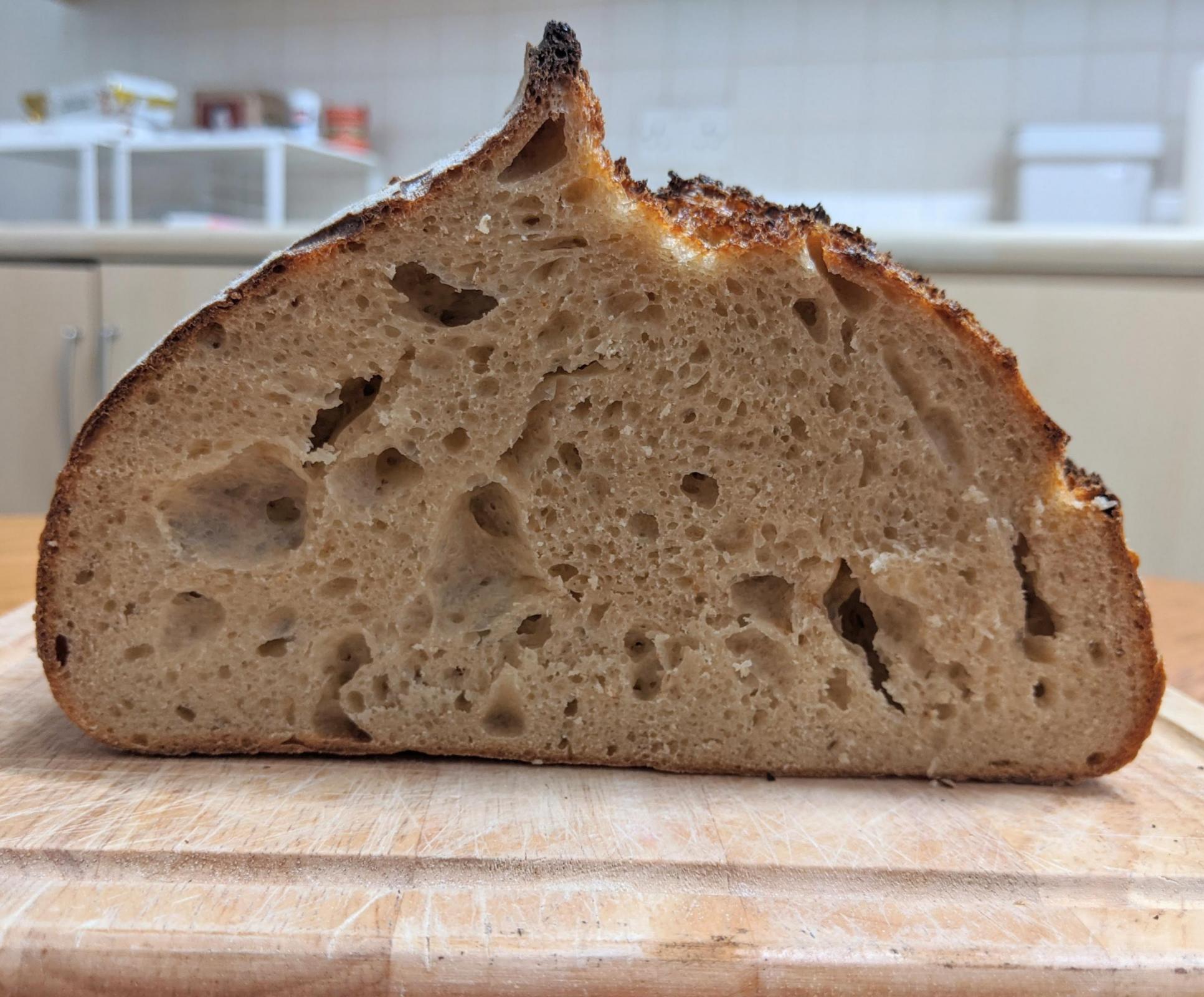 And of course it's delicious! For a 30% whole grain flour it's surprisingly light in colour, as usual for Kamut, and the golden hue of the crumb is just so beautiful. Definitely going to come back to this bake!