Often, honey cookies are super soft and chewy. Not these – they are crisp on the outside and soft on the inside. They hold their shape really well so you can use them with your favorite cookie cutters.
They are wonderful plain – the honey gives them an exceptional fruity and floral flavor! However, you can decorate them with sanding sugar (as I've done here) or ice them.
Ingredients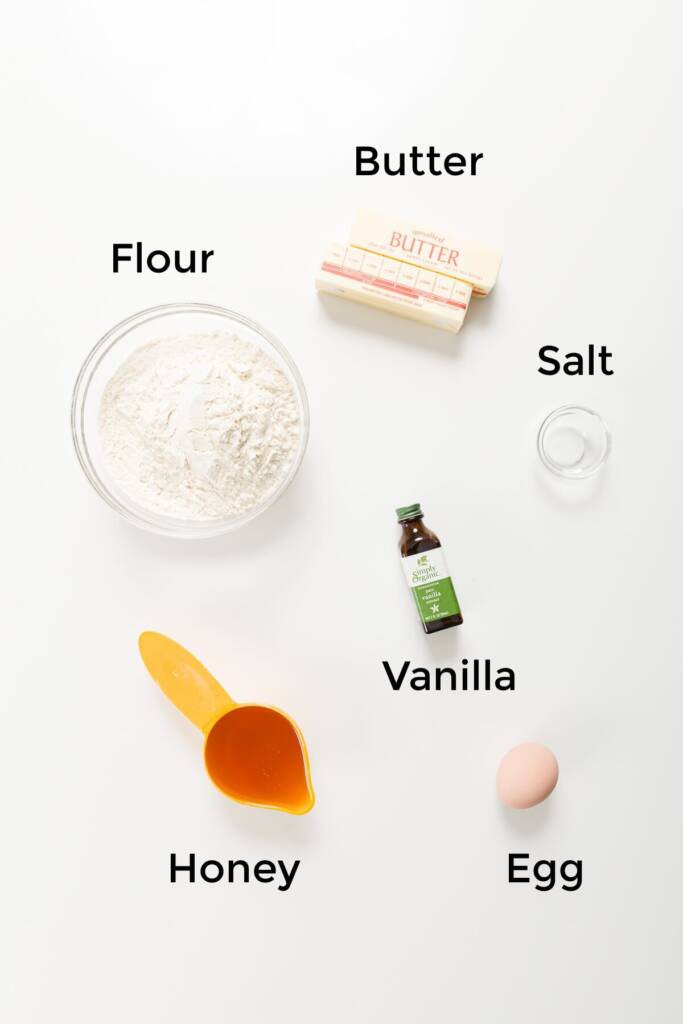 These cookies are made with just six ingredients and they are all basic pantry staples: all-purpose flour, butter, an egg, salt, vanilla extract, and honey.