Popcorn Balls are a fun and delicious way to celebrate the season. This simple recipe is a great base for so many flavor combinations – the possibilities are endless!
This post is sponsored by Karo® Corn Syrup. Thank you for continuing to support the brands that make My Baking Addiction possible.
When I was a child, we always spent Christmas Eve at my great aunt Dorothy's house.
We'd sip on a batch of holiday wassail that was always simmering on her stove top and munch on a variety of Christmas cookies.
Her home was always in perfect order and smelled of Christmas. At the time, she was the Martha Stewart of our family (I like to think the torch has passed to moi) and had amazing taste in decor.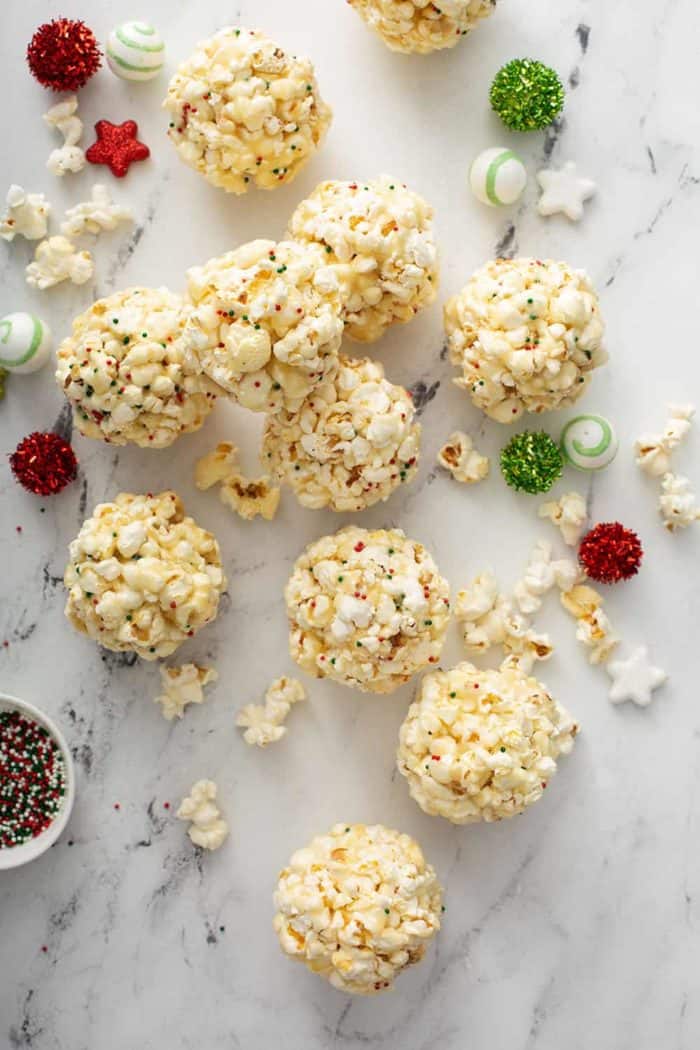 My mom always tells me how proud she'd be of our home since I am also a lover of home decor.
It's in her living room (with the fancy floral carpet) that I developed my love of pencil trees with twinkling white lights.
She also has a huge collection of vintage Santa figurines that were always on display – each with their own unique character and charm.
Aunt Dorothy also always had a little basket or bowl filled with wrapped popcorn balls. Nothing fancy, just a plain white snowball sized popcorn ball wrapped in cellophane.
As simple as this treat was, it was always one of my favorite things about visiting her on Christmas Eve.
The post Popcorn Balls appeared first on My Baking Addiction.