Cajeta, Mexican dulce de leche made from goat milk, is subtly sweet with hints of vanilla and cinnamon. It takes patience to prepare it from scratch, but it's worth the wait! You'll end up with a creamy and smooth caramel-like sauce that is wonderful on ice cream, cakes, cookies, and more!
Ingredients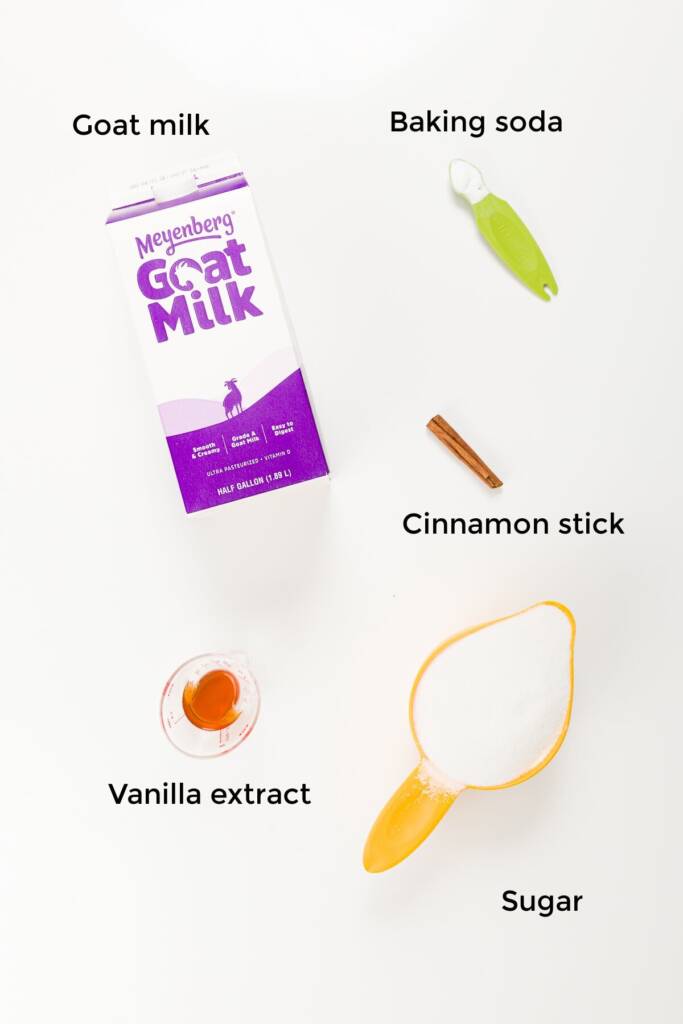 The most unique ingredient in cajeta is goat milk. Using goat milk instead of cow's milk gives cajeta just a bit of sharpness that perfectly balances the sweetness of the sugar.
Goat milk can be hard to find in U.S. grocery stores, but you can always buy it in powdered form on Amazon. When purchasing, make sure you buy whole goat milk.