In case you missed it, I'm writing a cookbook! Crazy for Cookies will be out in spring 2022.
I've been hard at work on this book for a few months now and it's time for an update! Today I'll share all about how I got started writing my cookbook!
Cookbook Topic Ideas
This process all started in September and it took a few months for us to settle on a topic. Once we decided on a COOKIE theme I was off and running.
There are so many cookie cookbooks out there and I wanted to differentiate this one from those so we decided to expand from plain old cookies to Cookies, Bars AND Brownies!
From there I was able to brainstorm lots of different ideas – and some other fun categories – to make this book different.
Crazy for Cookies is going to have the following categories:
Cookies
Brownies
Blondies and Bars
No Bake Bars
Cookie Cakes and Cups
Holiday Cookies
And a short chapter on…DOG cookies that Abby loves
I was SO excited when I got the okay to include a couple dog cookies. I love making homemade cookies for Abby and wanted a few in the book!
Once I had the general outline I started brainstorming the recipes.
Choosing Cookbook Recipes
Now my editor told me I could include a ton of blog recipes in the book but I'm not doing that: a majority of the recipes will be new. I'm using a few of my favorites (and most popular ones) and then creating brand new recipes for the rest.
A table of contents is an ever evolving document; I had to give samples and a TOC to my editor by the end of 2020, and I'm mostly sticking to it but as I create recipes some are changing.
My goal for this book is that it's got the BEST recipes in it – ones that will become your favorites. That's why sometimes I make a recipe and it might be delicious – and perfect for the blog – but it's not good enough for my book.
That's when I go back to the drawing board and create new ideas.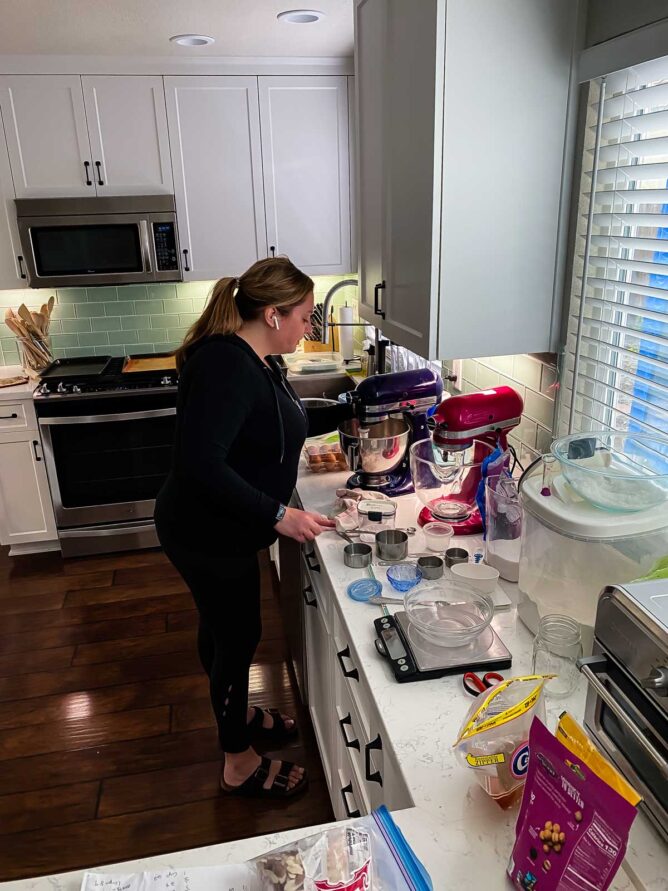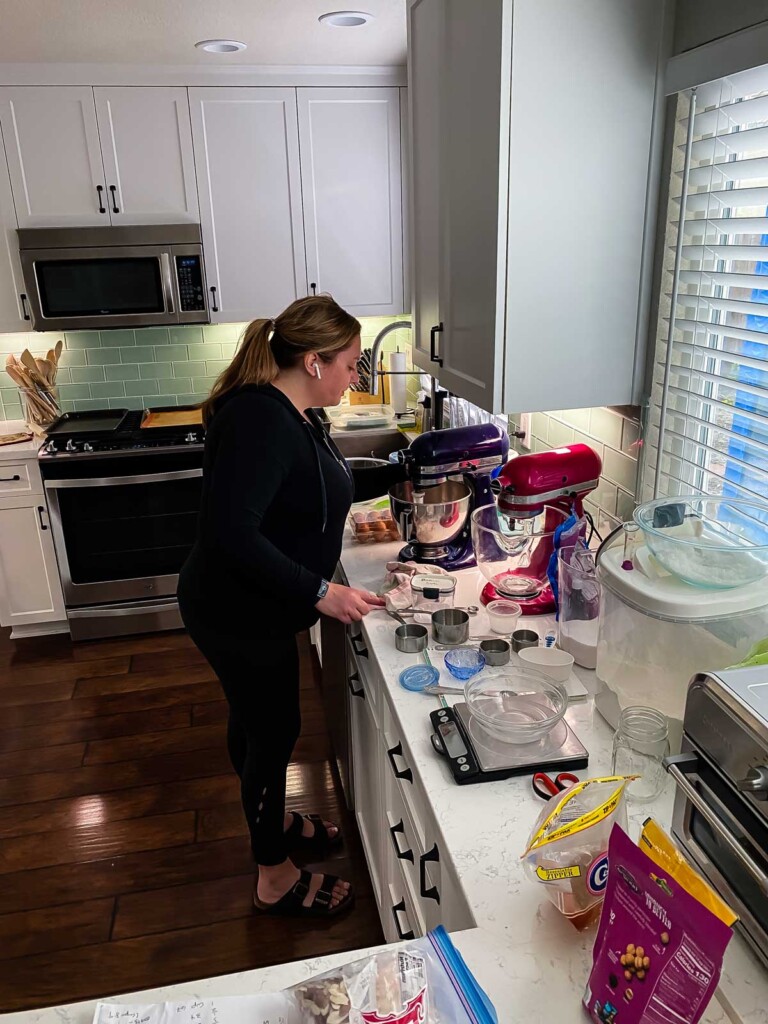 (Yes – Birkenstocks! They're my cooking shoes. If you stand a lot in the kitchen (or anywhere) I highly recommend. They form to your foot and I have zero back pain when I wear them!)
Creating Recipes for a Cookbook
I have 1000s of recipes on this site and many of them are cookies and bars. I'm taking some of my tried and true recipes and editing them for the book – so I know they are loved and perfect!
Starting writing a cookbook is a lot like any other project – you just have to START. That's what I did in December – I just picked a category and started baking.
Sometime a recipe works perfectly the first time…and some are taking 2 or 3 or more tries to get perfect. If I can't get it perfect – it's not going in the book.
I'm currently 90% done with the cookie and brownie chapters. I'm in the middle of the blondie and bar chapter and working hard each week on baking baking baking.
I am such a messy baker – as you can see in the photo ha!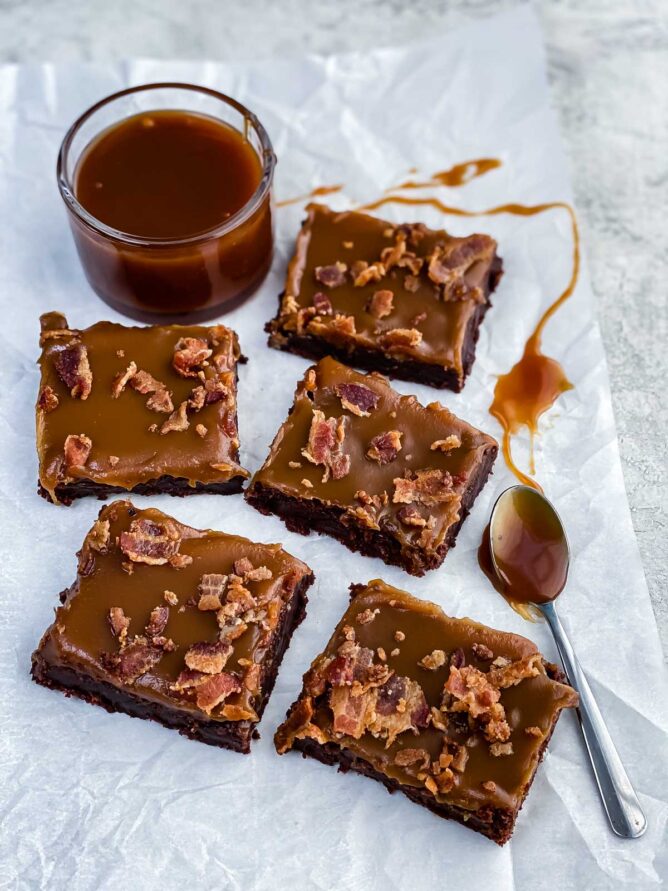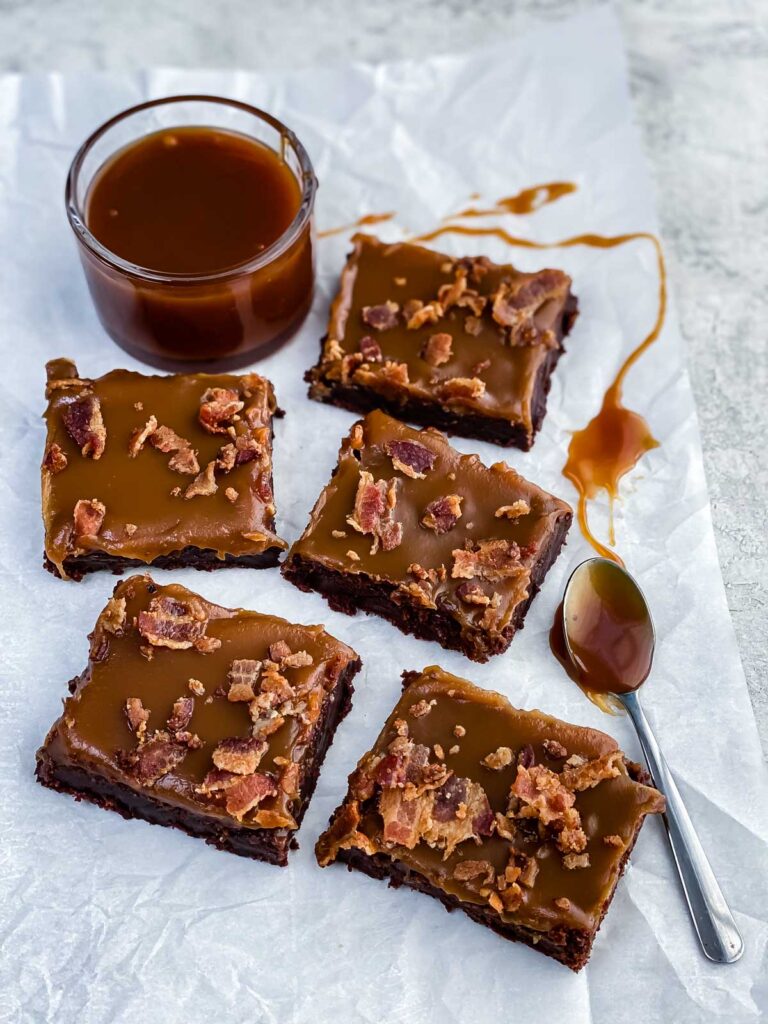 Upcoming Sneak Peeks
In the coming weeks and months I'm going to share more about my process including:
Shopping for Ingredients
Recipe Testing
Photography
Dieting while writing a cookbook
And so many more updates!
Be sure and follow me on Instagram – I share lots of behind the scenes on my stories. And sign up below to get these updates in your email!
Have you made this recipe?
Tag @crazyforcrust on Instagram or hashtag it #crazyforcrust
The post Cookbook Update: Getting Started appeared first on Crazy for Crust.