These incredibly rich and chocolatey flourless chocolate cupcakes are fabulous hot out of the oven with some cold ice cream. They are also crowd pleasers at room temperature topped with chocolate whipped cream. Think of them as the the fudgy brownies of the cupcake world!
I originally started making this recipe as a decedent treat for Passover, but it's wonderful any time of the year a great choice if you are serving dessert to someone who is following a gluten-free diet.
Ingredients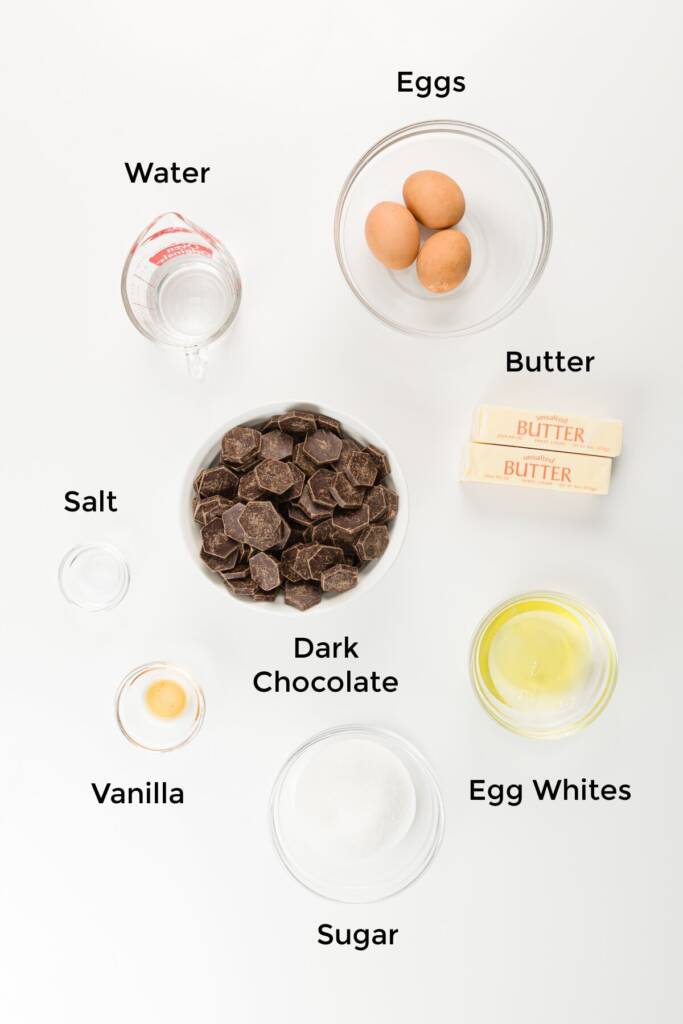 This recipe doesn't use any fancy ingredients. But, you will need A LOT of chocolate. Because chocolate is the predominant flavor, make sure you use a chocolate that you love. One of my favorite chocolates to bake with is TCHO.