Submitted by
pmccool
on March 13, 2021 – 6:40am.
Using the recipe from the King Arthur Flour 200th Anniversary Cookbook, I recently made teething biscuits for two great-nephews who are each 6 months old:
Peter (I've no idea why the picture refuses to display in the correct orientation.)
Amos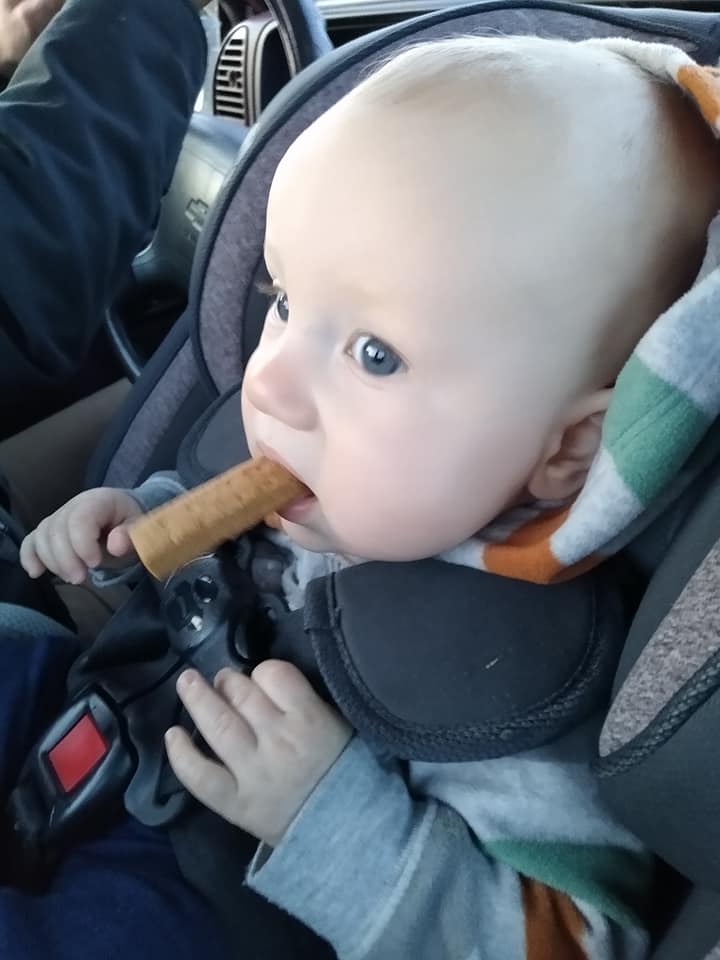 Getting them off to a good start with home-made baking.