Biscoff cookies (the brand name for Dutch speculoos cookies) are a cult favorite – crispy, spiced, and so addictive. They are simple to make, and once you try my recipe, you'll never look back!
Did you know that Biscoff stands for "biscuit" plus "coffee"? You can drink coffee with them, dip them in milk, or just eat them plain. You can't go wrong!
Ingredients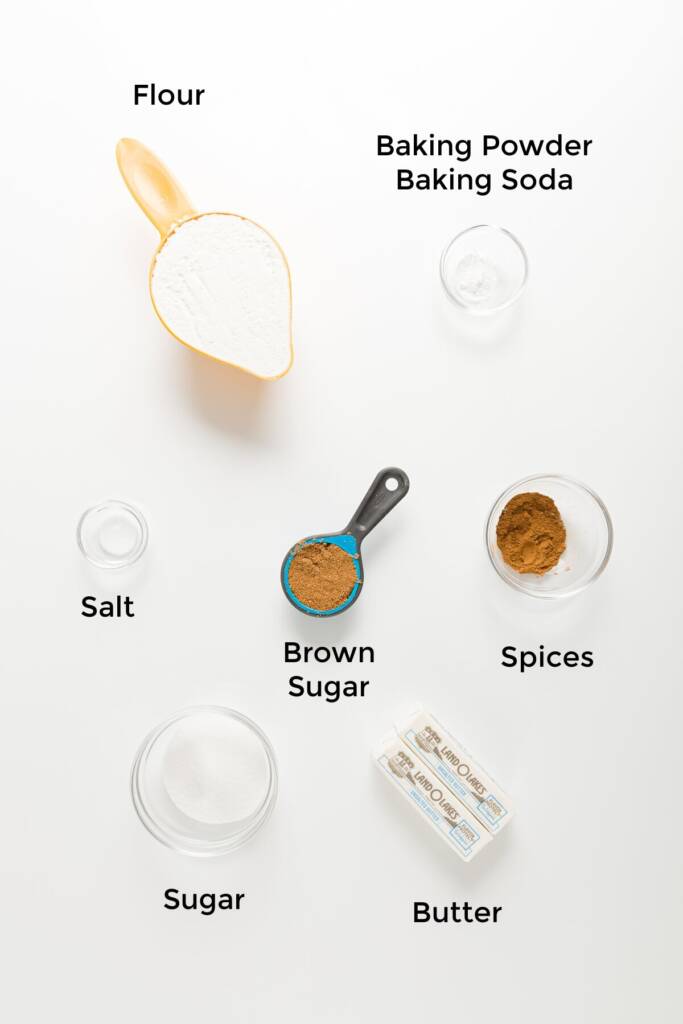 These cookies are made entirely with pantry basics. What makes them special is the blend of spices. I updated the recipe (December, 2020) with new spice measurements after several people said the spices weren't quite strong enough. I think the new amounts are perfect and I hope you'll agree. I use a blend of cinnamon and nutmeg with just a touch of cloves and cardamom.