Etsy is not just a place to purchase small-batch artisan vegan candles and cute handmade jewelry. The small business-focused virtual market has evolved into a digital space for cottage food businesses to showcase their delicious talent. Whether you're in the mood for a savory snack, a sweet treat, or looking to discover something new, the vegan Etsy culinary space has something for you. From cake jars to Lebanese flatbread, here are our favorite vegan treats on Etsy.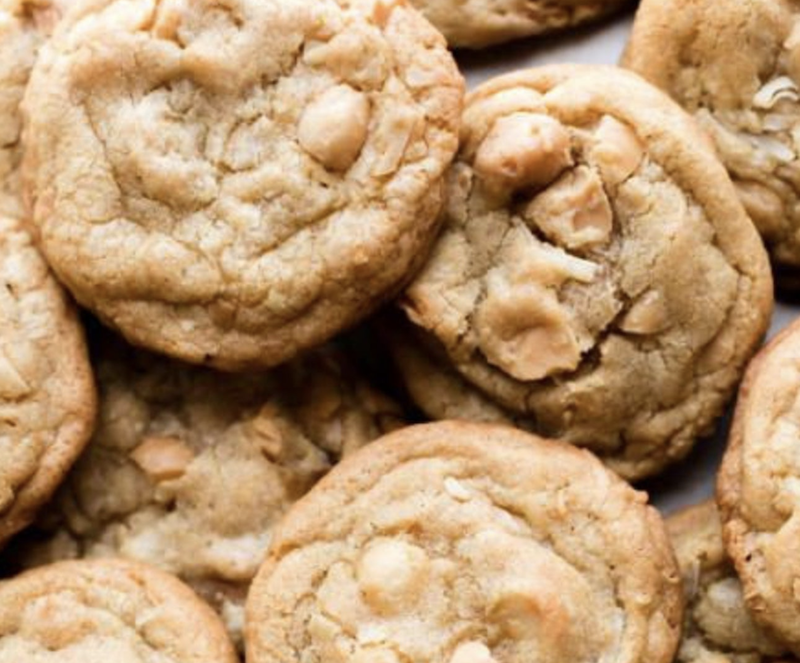 Ella Mac
1. My Ella Mac
Cookies that ship are definitely part of our new normal. Check out this cottage vegan baker for incredible chocolate chip, red velvet, oatmeal raisin, snickerdoodle, and double chocolate cookies. 
Check it out here. 
2. World's Best Vegan Jerky 
There are a plethora of vegan jerkys out there. Might as well start with the world's best. From barbecue to Louisiana Hot, this seitan-based snack packs a ton of flavor and a satisfying chew. 
Check it out here.
3. Vegan Comfort Kitchen
This Cleveland, OH home baker specializes in homey vegan treats. From bourbon-glazed cinnamon rolls to funfetti cookies and Everything Bagel braided babka, it all tastes homemade, but better. 
Check it out here.
4. Plant Based Pantry
We know—there are plenty of vegan cheese packs, jars, and dips already on supermarket shelves—but the Plant Based Pantry's Green Chile Queso is a unique and addictive find. While you're at it, add a box of the vegan alfredo and white cheddar sauces to your cart. 
Check it out here.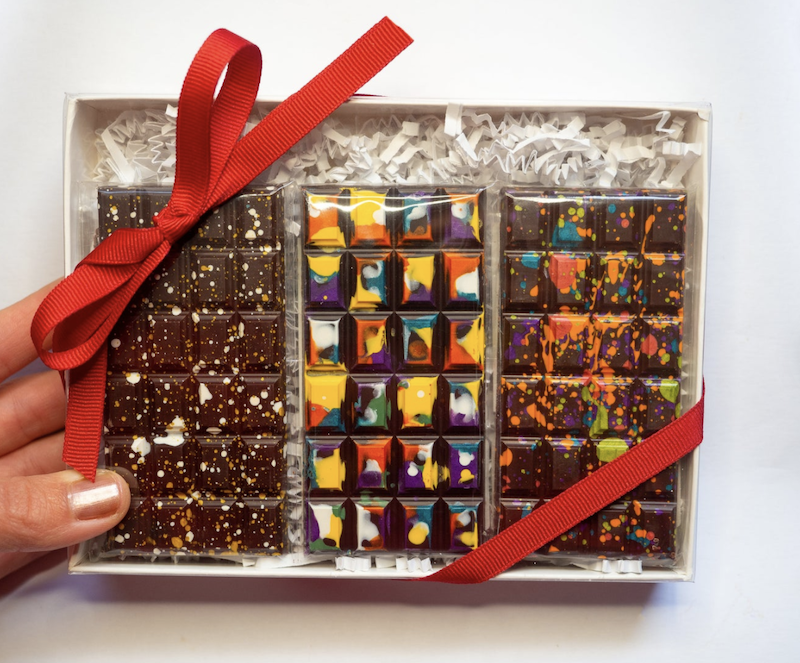 Chocolate Spiel
5. Chocolate Spiel
Is it chocolate, or is it art? It likely depends on the intensity of your sweet tooth. These handmade vegan bars are speckled Jason Pollock-style in an array of colors. The craftsmanship extends beyond this artistic detail into the chocolate itself—each bar is infused with flavor from coffee to peanut butter. The color pop bonbons also make noteworthy gifts. 
Check it out here.
6. High VibinEnzyme
Gourmet and organic fruit rollups are now a thing. Made with pure fruit, these small batch fruit snacks will remind you of childhood—without that waxy artificial taste of a certain snack that was sold by the foot. This shop also carries raw vegan kale chips and seed crackers. 
Check it out here.
7. Lebanese Goodies 
For those who slide more savory, the za'atar manouche cannot be outdone. These round, crispy flatbreads are slathered with olive oil and coated in za'atar spices resulting in an herbaceous, slightly nutty, crunchy snack that's phenomenal on its own or dipped in hummus or muhammara. Pro tip: stock up on these instead of chips if you're planning a party. 
Check it out here.
8. Open Arms Farmacy
Ever crave ice cream when you're on a hike or taking a road trip? The answer is freeze-dried ice cream. This company specializes in the art of freeze-dried frozen treats. The result is a two-bite sweet that melts on your tongue and holds at room temperature. Try the Non-Dairy Ben and Jerry's and So Delicious options. 
Check it out here.
9. Turkaland
If you're like many children of the '90s who watched or read The Lion, the Witch, and the Wardrobe and harbor an intense curiosity about Turkish delight, now is your time to finally try it. Not all confections are vegan, but the animal-free flavors are clearly marked. Try the Pistachio & Cherry, rose petal-covered Pistachio & Pomegranate, or Black Mulberry with Pistachio.
Check it out here.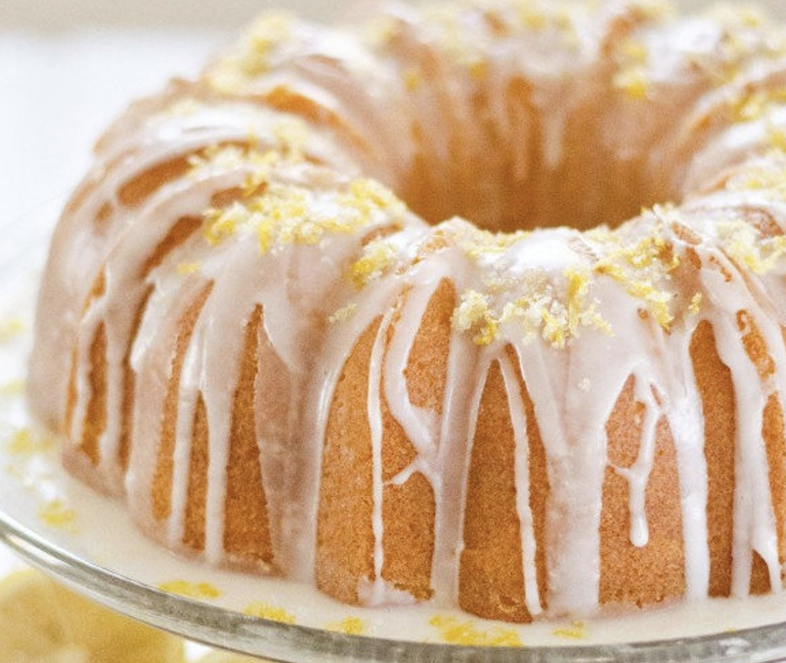 Jessie's Vegan Sweets
10. Jessie's Vegan Sweets
Vegetable-based baked goods are deliciously moist when executed well, and Jessie's Vegan Sweets excels at sneaking in good-for-you ingredients. Try the Triple Chocolate Beet Bundt Cake, Zucchini Brownies, or Zucchini Coffee Cake. Hesitant about the veg? She makes traditional sweets, too. 
Check it out here.
11. Ellovegans
We often say there's a vegan version of everything, and considering this vegan Pocky, we remain firm on that front. Take a bite of childhood with these handmade and veganized frosted sweet snacks. Flavors range from the popular chocolate and strawberry to the more elaborate Matcha Pistachio and Birthday Cake. 
Check it out here.
12. Clean Conscious
True to its name, this company takes a conscious approach to sourcing its ingredients. Each confection is made with 70 percent raw biodynamic chocolate and is free from gluten, soy, and refined sugars. Snag yourself some vegan peppermint patties and peanut butter cups and purchase a chocolate hamper Survival Kit to gift a friend.  
Check it out here. 
13. Cocoa Owl
Vegan unicorn cake pops. Need we say more? Fine. Adorable piglet cake pops. Bedazzled heart-shaped cocoa bombs. Have you clicked shop yet? 
Check it out here.
14. Family's Favorite Foods 
It's smart to have a stash of frozen food on hand for those "I'm hungry now!" moments. Take a break from your usual and give the empanada a try. Vegan options include Maplewood Smoked Jackfruit, Mango Chili Lime, and Black Bean Jalapeño. 
Check it out here.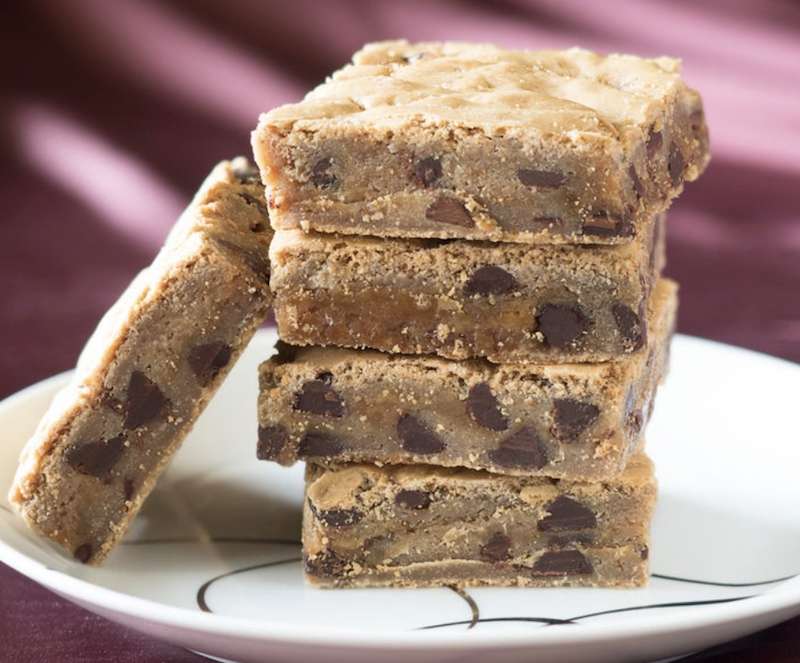 Tula Bakeshop
15. Tula Bakeshop
This bakery does one thing: brownies. Caramel brownies, peanut butter brownies, fudge brownies … you get the idea. Send a themed special occasion box to your favorite person or simply treat yo' self. 
Check it out here. 
16. Righteous Kernel Store
Make movie night extra special with a bag of this artisan gourmet popcorn. From savory Garlic Herb to over-the-top Peanut Butter Cup, each flavor is vegan, organic, and totally addictive. 
Check it out here.
17. Pastel Cupcakes
From colorful cake jars to funfetti-speckled vegan blondies, this adorable sweets shop lives up to its name. Grab a four-pack of cake jars to try all four cake and frosting varieties. 
Check it out here. 
18. Go Think It
Let's be honest—agave is not a stellar alternative to honey. It's just not. This apple-based honey comes much closer to that golden syrup your tea needs. Snag a jar of the sweet-and-savory apple and onion jam while you've got the credit card out. It's great on vegan burgers, cheese, and crackers. 
Check it out here.
19. Manna Artisan Food
Unless you make your own, vegan dulce de leche is hard to find—until now. Drizzle this stuff on ice cream, muffins, or milkshakes. There's also the spoon-to-mouth option. No judgment. It's that good. 
Check it out here.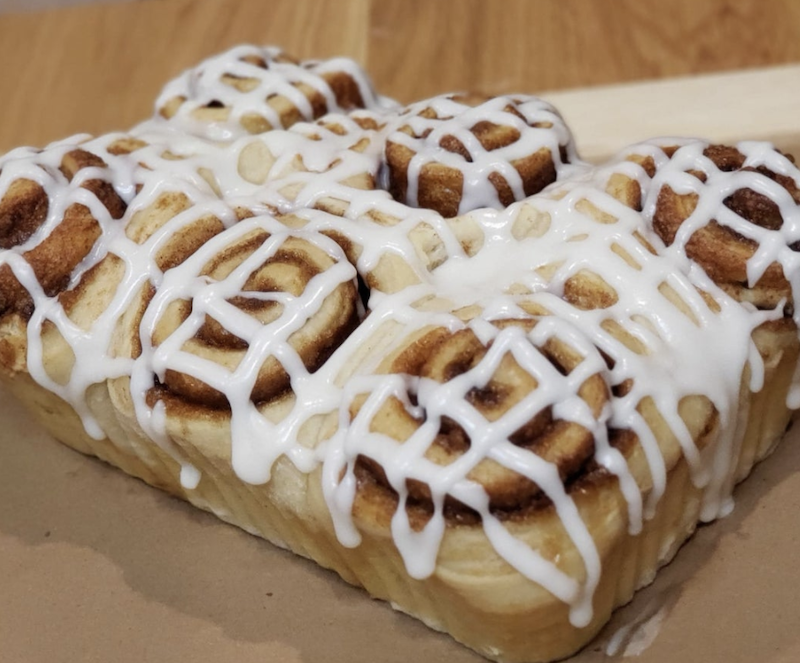 Bkd by Heather
20. Bkd by Heather
Not all of these pillowy cinnamon rolls are vegan, but it's worth taking a look for the two animal-free options—a classic cinnamon-filled and a chunky apple pie-infused flavor. Both come accompanied by a tub of white vegan icing. 
Check it out here.
21. Little Vegan Market
Unimpressed by potato chips? Give these crisps a try. Flavors range from the somewhat tame vegan cheese chip to the adventurous dill pickle chip. Buffalo wing chips? We're here for that. 
Check it out here.
22. Higbee's Toffee
Traditional toffee contains a ton of dairy—not this kind. These crunchy, almond-studded and chocolate-covered pieces are just what you need when the sugar cravings run high. 
Check it out here. 
23. Funshine Bakery
Each product at this vegan bakery is an amalgamation of at least two baked goods. There's the turquoise, sprinkle-topped Marshmallow Oreo Brownie Bars as well as the marshmallow-infused, chocolate chip cookie-topped Hybrid Brownies. This shop always says "and" instead of "or." 
Check it out here.
24. Holly's Rainbow
Don't overthink it—just put one pound of vegan fudge into your cart and have a better day. 
Check it out here.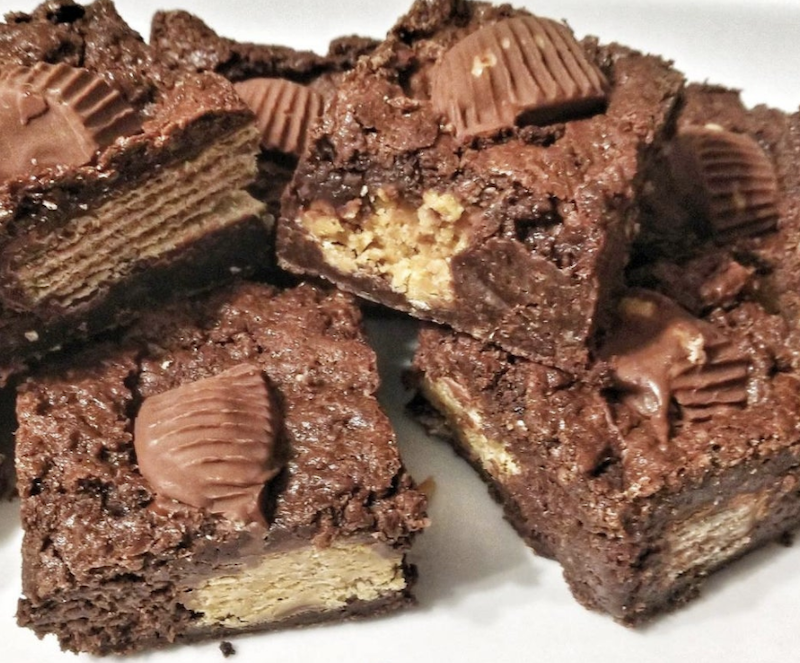 Nat Marie's Vegan Treats
25. Nat Marie's Vegan Treats
You could do some major impulse buying on this page. It's a virtual sweet shop of everything good under the sun—from Oreo cream-filled vegan doughnuts to hand-sized whoopie pies, you'll be tempted at every click. Our advice: lean into that temptation. 
Check it out here.
Tanya Flink is a Digital Editor at VegNews as well as a writer and fitness enthusiast living in Orange County, CA.