As stay-at-home orders continue to lift, we're swapping our weekly takeout for hearty home-cooked meals, fresh fruits and veggies, and nutrious snacks. If you're beginning to feel the bloat, it might be time for a few healthy snack swaps. During your next grocery haul, pick up these healthier vegan options.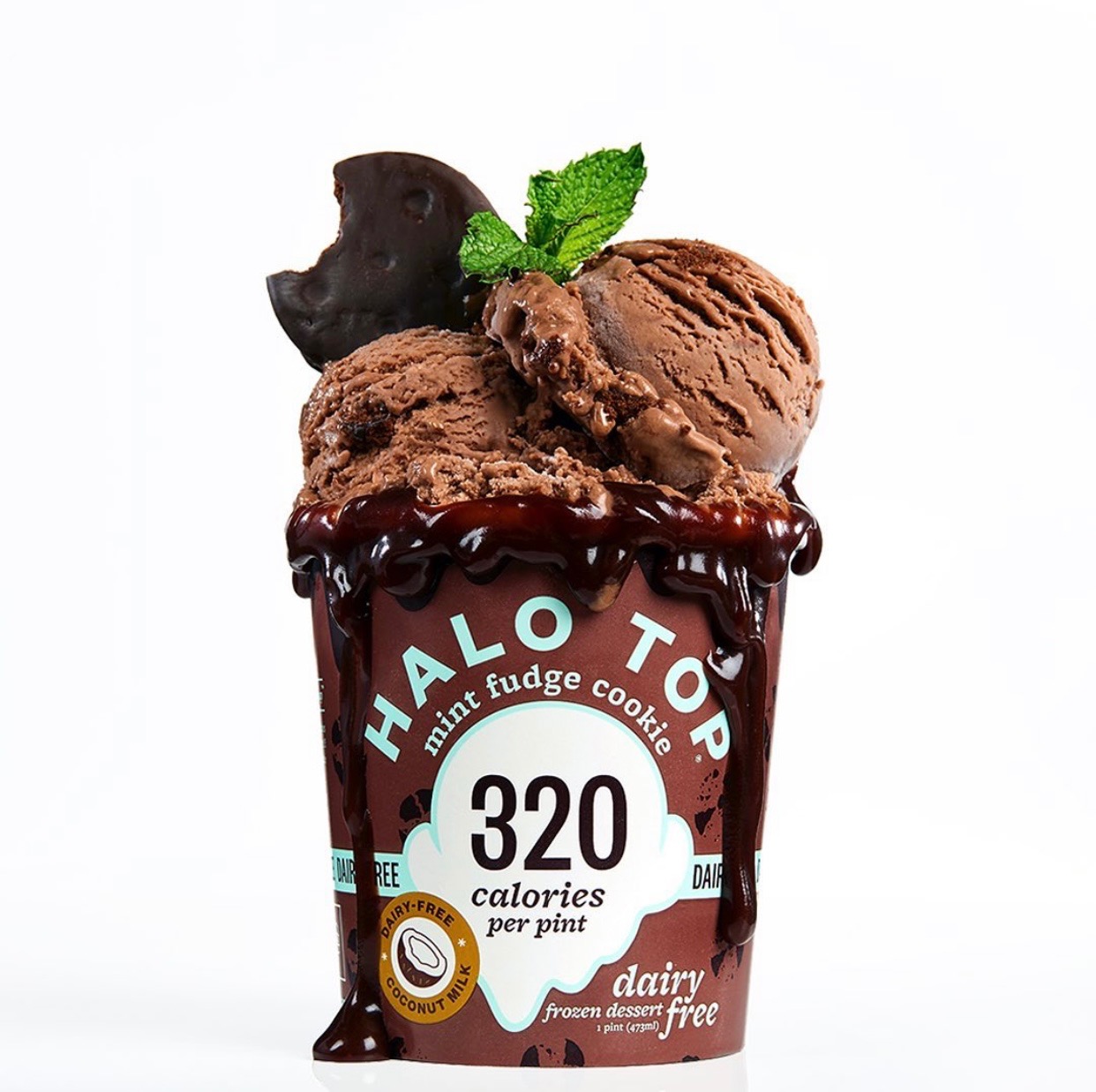 Halo Top
1. Low-Calorie Ice Cream 
At 360 calories or less per pint, we were severely skeptical about the quality of these trending vegan products. Surprisingly, many of these pints live up to the hype—they're luscious, creamy, and absent of that horrid sugar alcohol aftertaste. Not all flavors and brands are winners, but a few favorites include Halo Top's Dairy-Free Peanut Butter Cup and Chocolate Chip Cookie Dough, Arctic Zero's Non-Dairy Peanut Butter Chocolate, and So Delicious Dairy-Free Mousse (any flavor).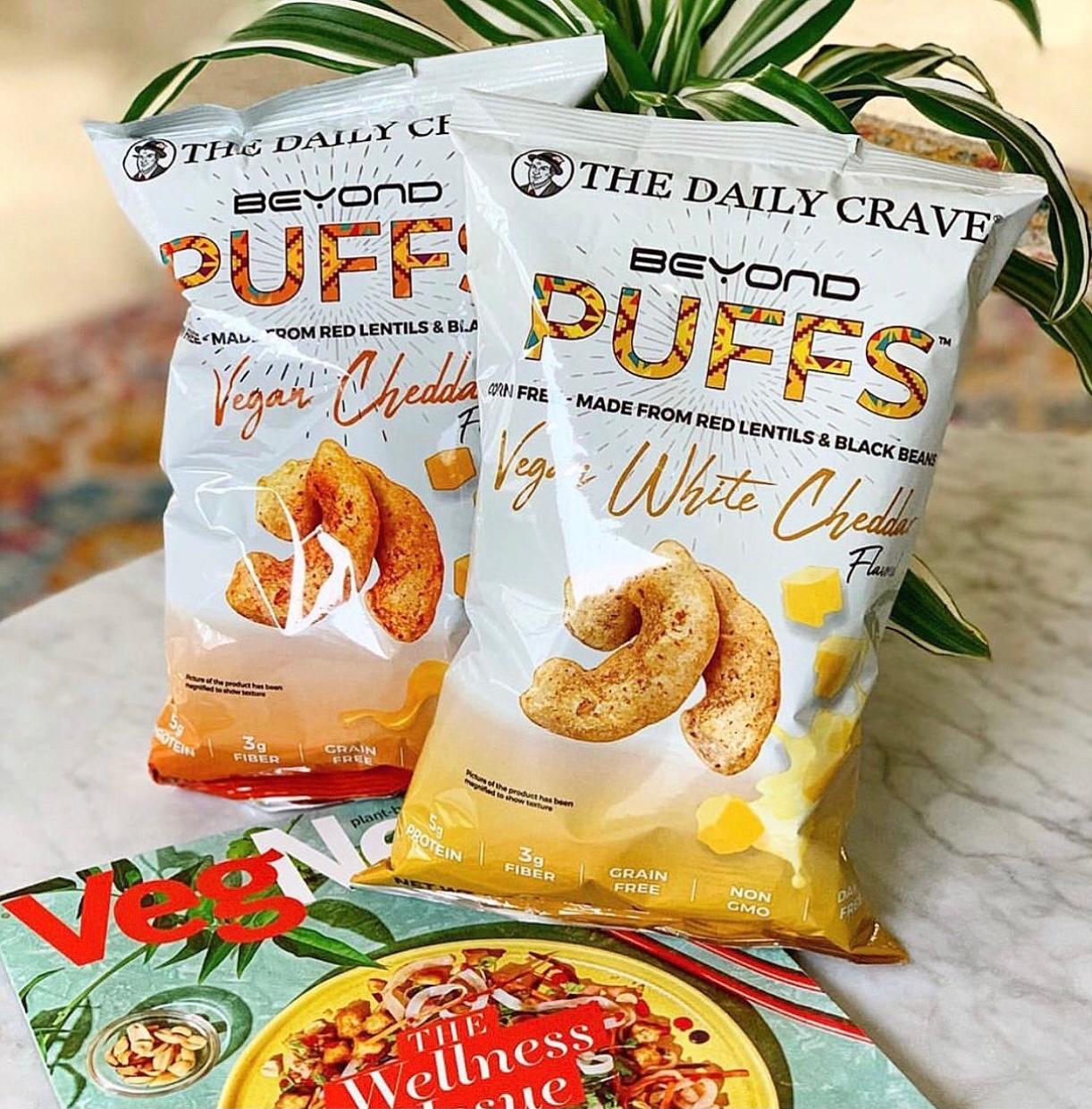 VegNews
2. The Daily Crave Beyond Puffs
These grain-free, corn-free crispy puffs are made with a blend of red lentils and black beans. While some veggie-and-legume-infused snacks lack protein, each light-as-air serving of Beyond Puffs provides five solid grams of this muscle-building material. Vegan-friendly flavors include Himalayan Sea Salt, Vegan Cheddar, Vegan Sriracha, and Vegan White Cheddar. 
Find them here.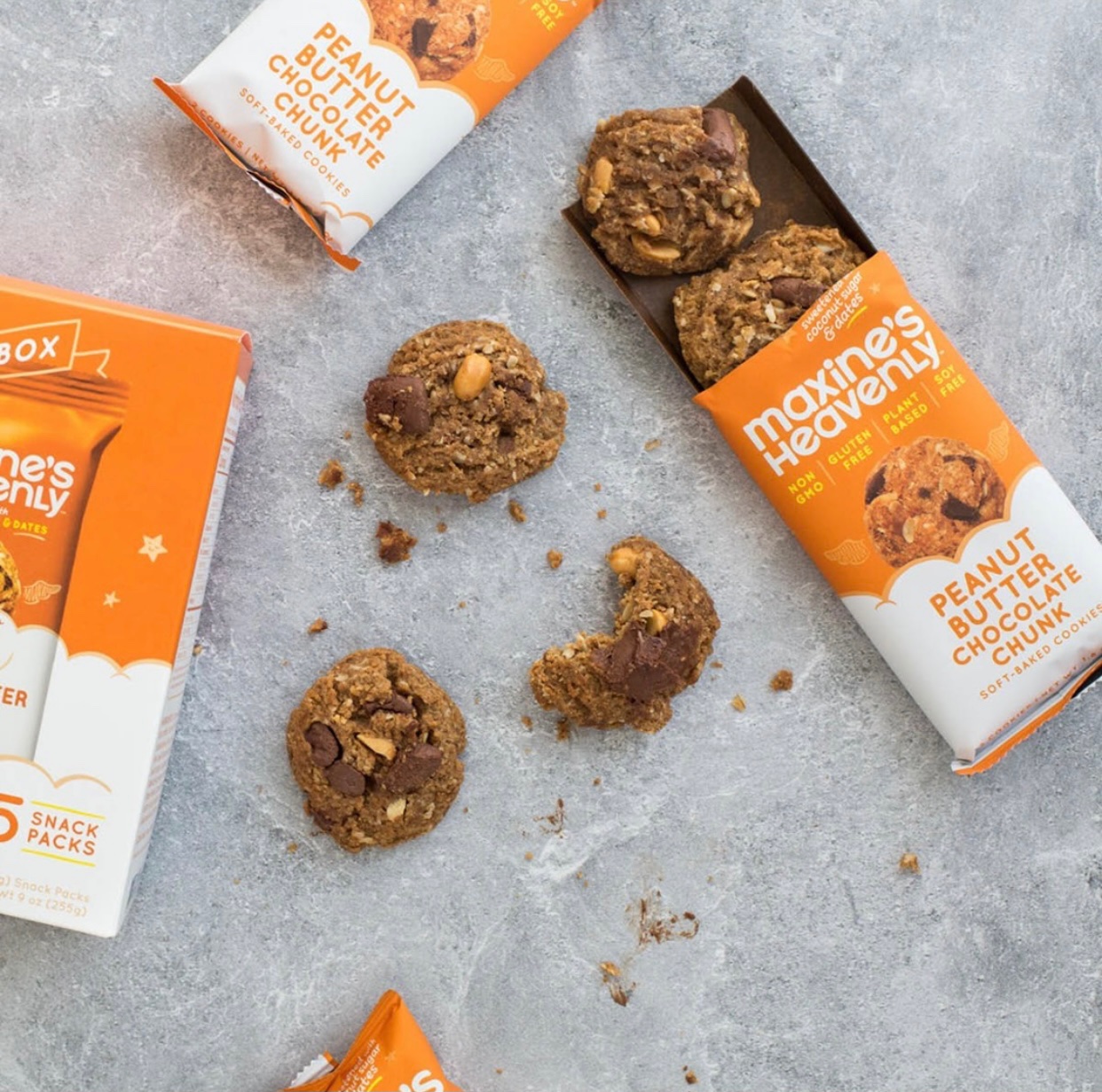 Maxine's Heavenly
3. Maxine's Heavenly Cookies
While not entirely advised, you can eat an entire bag of these soft, crumbly, chocolate-studded cookies and not feel awful afterward. Made with simple ingredients and devoid of gluten and refined sugar, these tender cookies will satisfy your sweet tooth without causing belly bloat the next day. The flavors range from decadent Chocolate Chocolate Chip to homey Cinnamon Oatmeal Raisin. 
Find them here.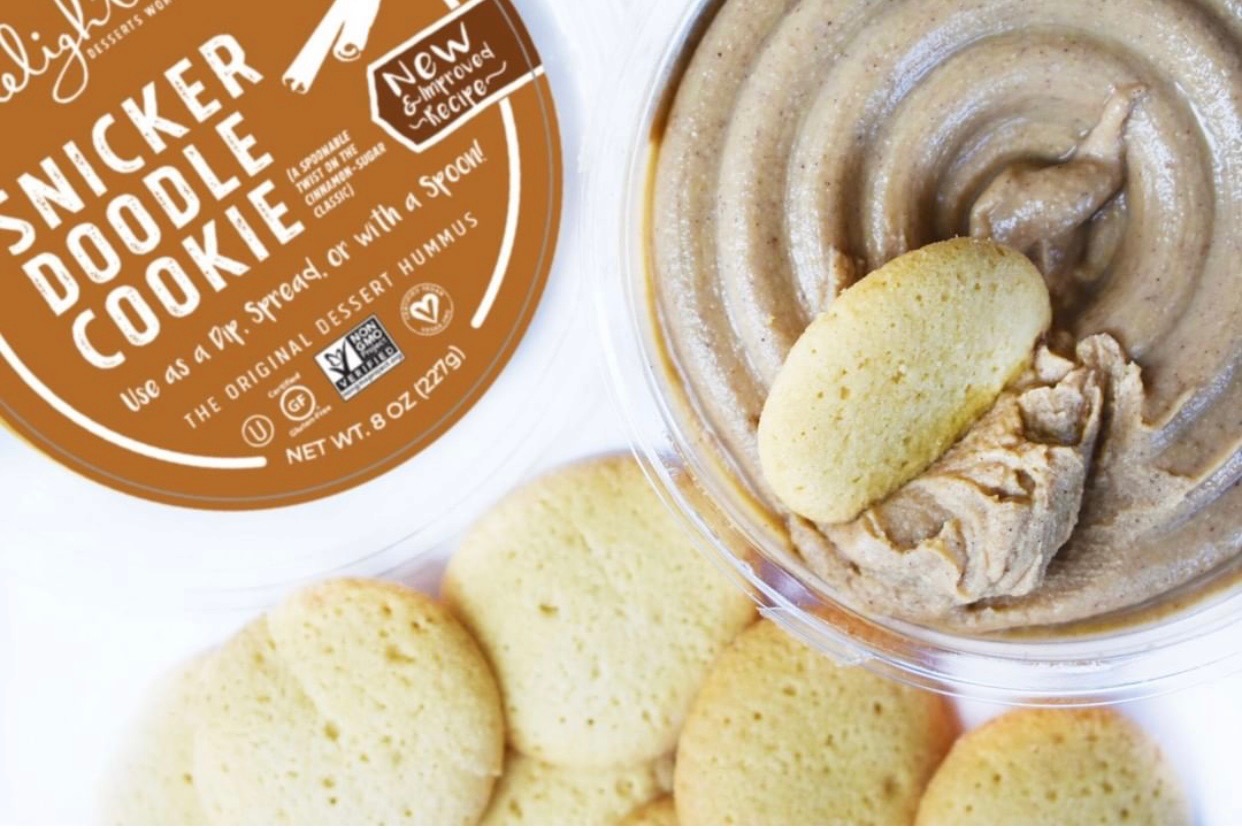 @makenziemarzluff
4. Dessert Hummus 
When the craving possesses you to dig into a tub of cookie dough, reach for a satisfying spoonful of dessert hummus instead. Vegan brand Delighted by Hummus offers a medley of divine flavors such as Brownie Batter, Snickerdoodle, and Red Velvet—and you'd never guess the first ingredient is chickpeas. You can also easily make your own sweet hummus dip. With just a few pantry pulls, you can whip up this Healthy Brownie Batter Dip in minutes. 
Find them here.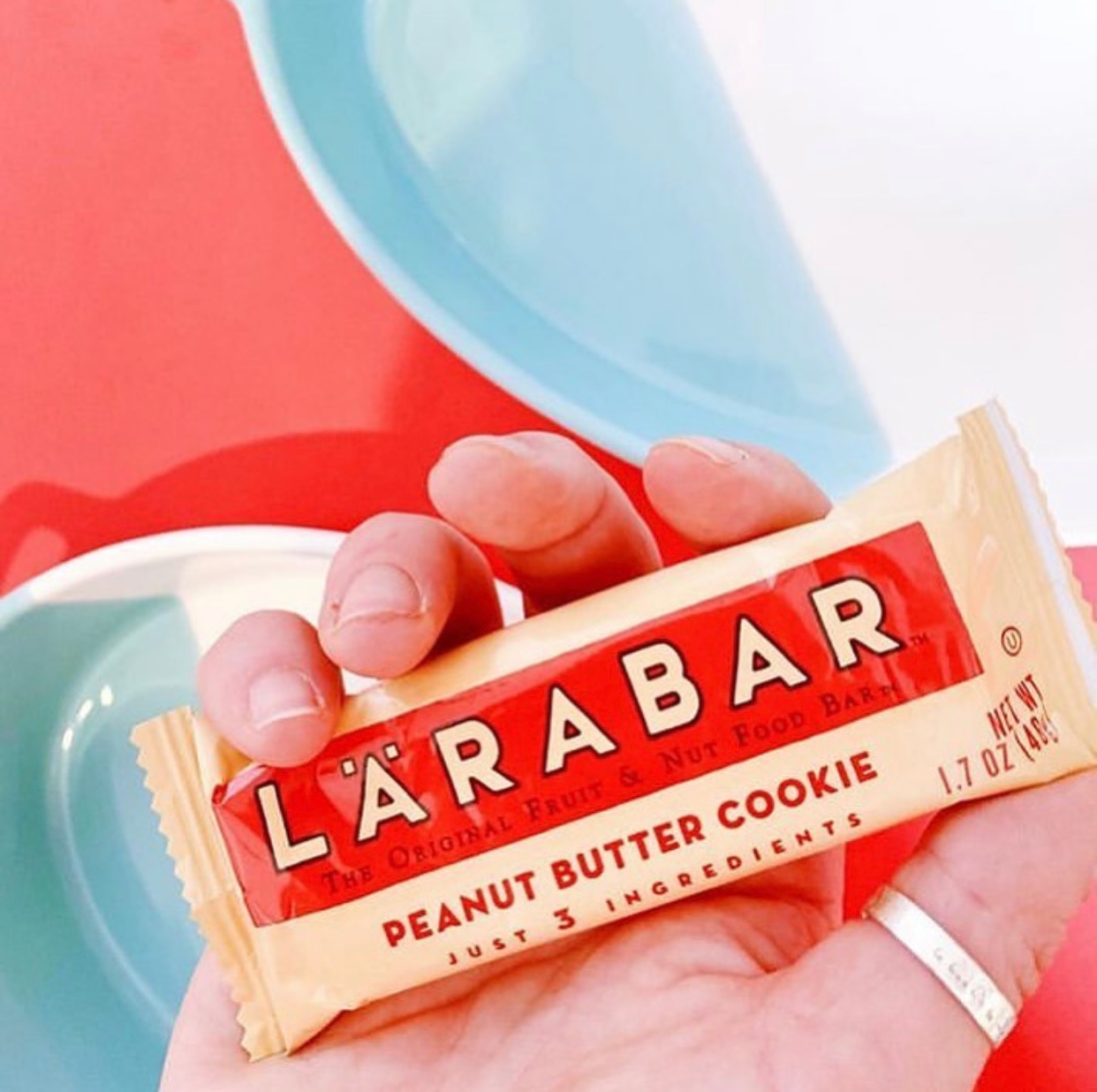 LARABAR
5. LARABAR
It's easy to get overwhelmed by the constant innovation of vegan products—it seems like there is a new tasty temptation every day. Sometimes we forget about one of the original vegan staples: LARABARs. The true fruit-and-nut bar, these energizing nibbles are as wholesome as biting into a piece of fruit with a side of nuts. We don't know how they create dessert-inspired flavors such as Cherry Pie and Cinnamon Roll with nothing but fruit, nuts, and spices, but we're happy these bars exist to calm our candy bar cravings. 
Find them here.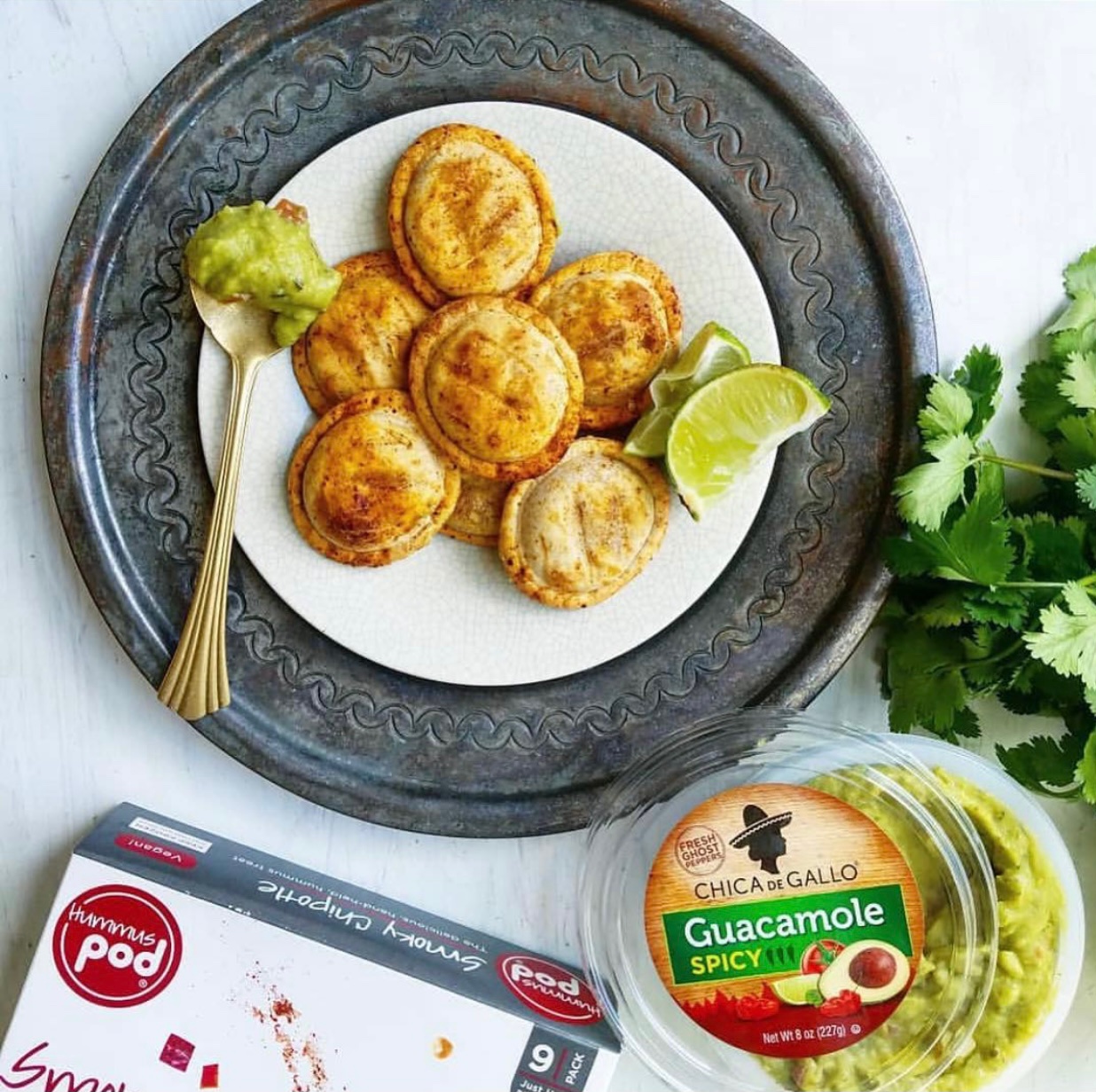 Modern Pod Co.
6. Modern Pod Co. Hummus Pods
While we're elated that vegan pizza rolls exist, our body prefers we don't eat them every day. If you're in the mood for a hot snack, toss a handful of Hummus Pods in the oven or microwave. Each creamy, flavorful bite of hummus is encased in a crispy pita shell, providing the ultimate texture contrast. Flavors include Sriracha Lime, Zesty Lemon, Smokey Chipotle, Mediterranean Olive, and Tangier Red Pepper. 
Find them here.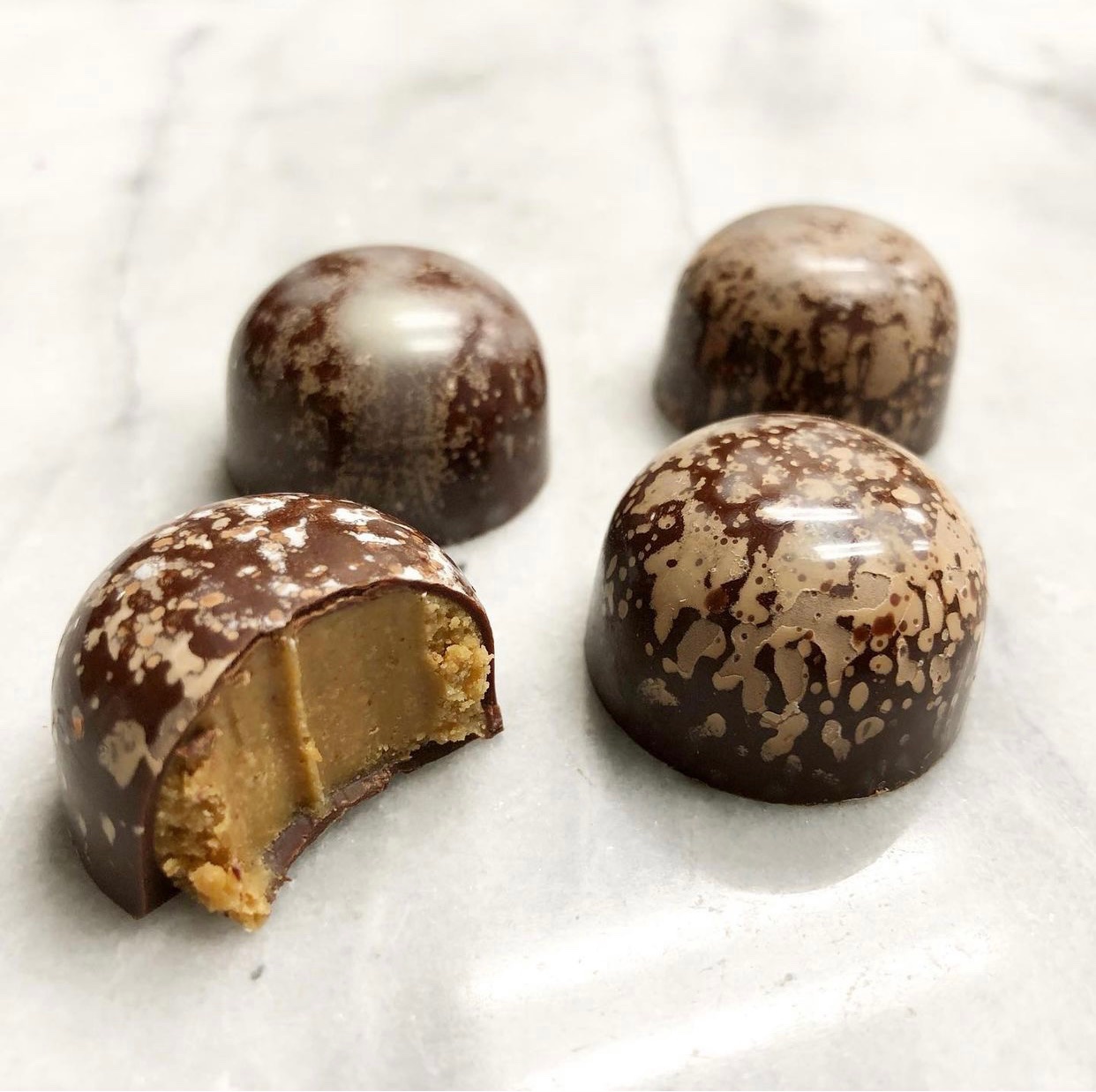 Phi Kind
7. Phi Kind Truffles
Those who truly love chocolate don't crave it—they need it. These velvety, sugar-free truffles are perfect for such occasions. Beyond basic solid chocolate, flavors include Cosmic Mint, Strawberry Coconut Butter, Matcha Ginger, Golden Coconut Milk, and Almond Butter Cookie Dough. We keep a box stashed at all times, because chocolate emergencies are real. 
Find them here.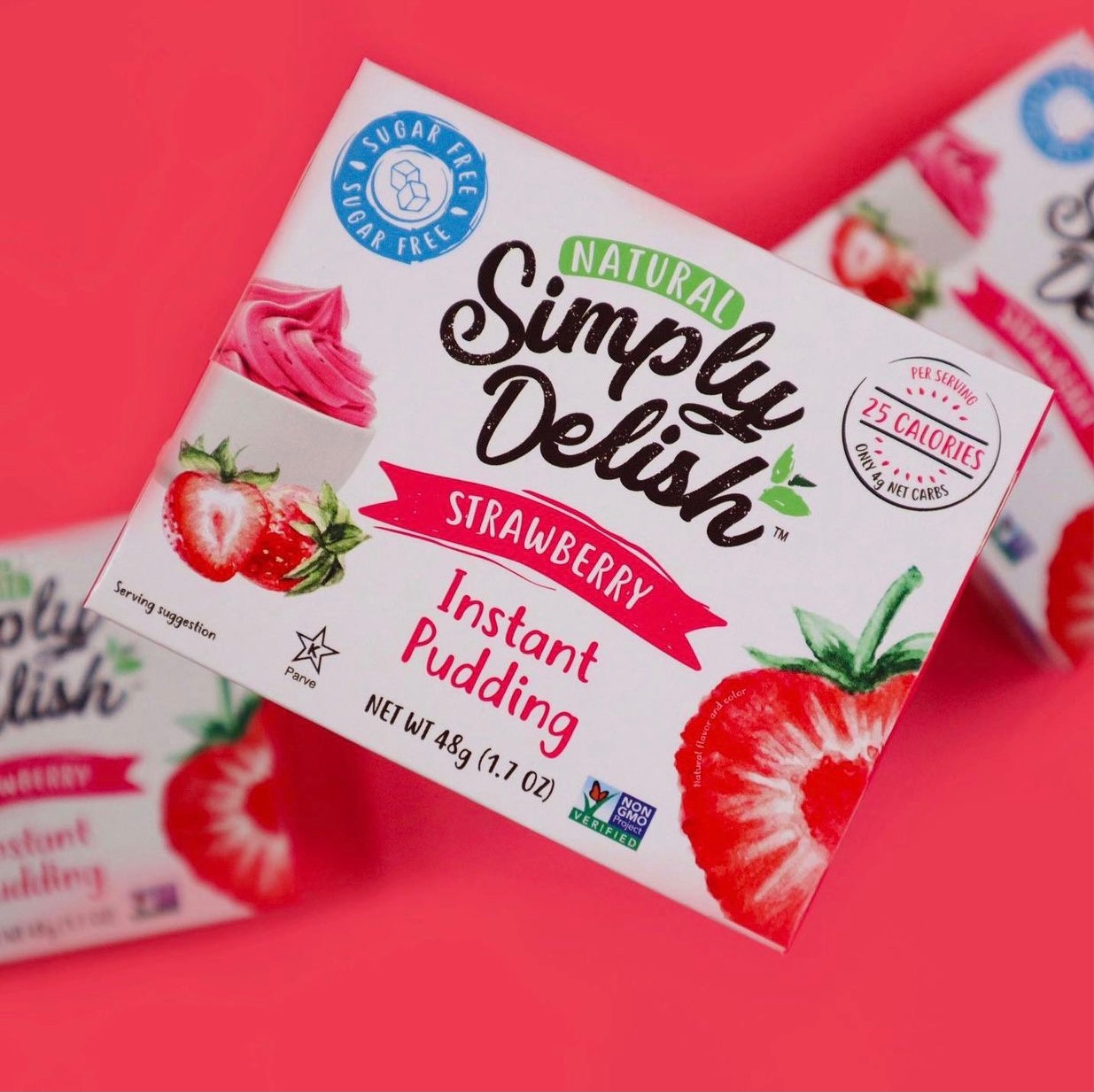 Simply Delish
8. Simply Delish Pudding
Most days, we don't think about pudding. But when we're sick or feeling nostalgic for our childhood, it's all we can think about. Ditch the processed plastic pudding cup and whisk up a batch of smooth chocolate, strawberry, or vanilla Simply Delish. Feeling inventive? Mix up all three flavors and layer them in a tall glass to create a sugar-free Neopolitan treat!
Find them here.
Tanya Flink is a Digital Editor at VegNews as well as a writer and runner living in Orange County, CA.