Apple pandowdy is a historic recipe that needs to reclaim its rightful place as one of the stars of fall baking. It has an extra juicy spiced apple filling topped with a rustic pie crust caramelized in the brown sugar apple goodness.
The secret to apple pandowdy lies in its two-part baking process. You first bake it until the crust is lightly browned. Then, you remove it from the oven, cut the crust into squares, push the squares down into the filling, and bake again. The crust tastes so spectacular this way that I almost want to do this every time I make a pie!
Ingredients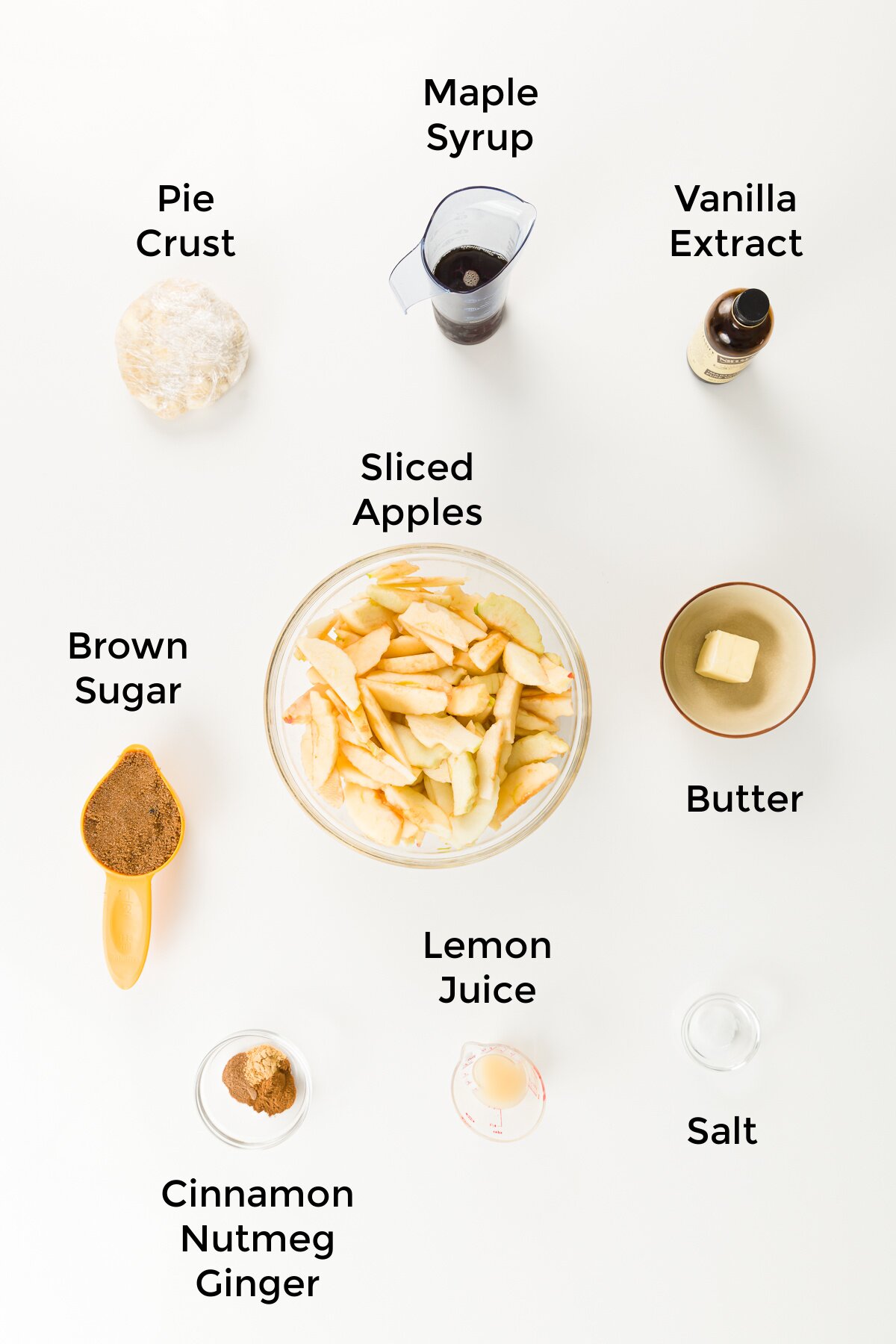 The apple filling in pandowdy is more wet than what you'd find in a pie or cobbler. You want the extra liquid to caramelize the crust. In my recipe, this extra liquid is maple syrup. If you like the taste of molasses, you could use it instead. Some other recipes use a mix of maple syrup and apple cider, which also works really well.