Butter Swim Biscuits are buttermilk biscuits that are baked drenched in butter for a biscuit that has a crispy crust with a soft and fluffy inside. If these biscuits sound amazing (which they are), be sure to also try my Buttermilk Biscuits!
Butter Swim Biscuits
This recipe is from Simply Texas Butter Swim Biscuits. She mentions it is from her Grandma. I can only imagine how long it has been around!
It is so easy to make using ingredients you probably have on hand. The only ingredient you may need is buttermilk, but you can easily make your own homemade buttermilk. These buttery biscuits are delicious on their own or smothered in your favorite jam.
Butter Swim Biscuits Ingredients
As mentioned, the ingredients in these buttery biscuits are ones you most likely have in your kitchen.
Flour: All-purpose flour is what I used. We have not tested flour substitutions, so I can't speak for their effectiveness.
Sugar: Just a tablespoon of granulated sugar is all that is needed to give the biscuits a touch of sweetness and help give the biscuits the crispy top.
Buttermilk: If you don't have any on hand, make your own buttermilk. I would not recommend using milk in the recipe; you will not get the tanginess you get from the buttermilk.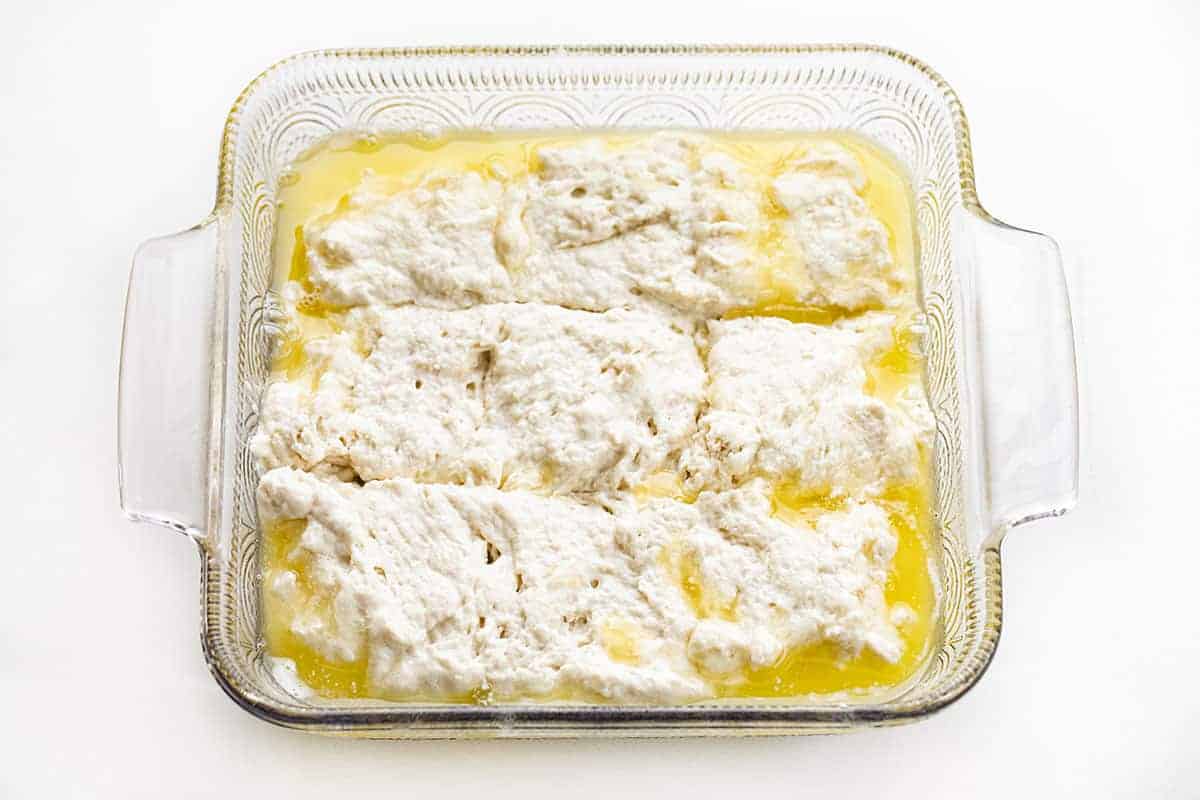 How to Make Butter Swim Biscuits 
To get started making these biscuits, get out an 8×8-inch baking dish. In a medium bowl, whisk together the flour, baking powder, sugar, and salt. Next, pour in the buttermilk. Mix the ingredients together to form the dough. Then, melt the butter and pour it into the bottom of the baking dish.
Place the biscuit dough on top of the butter. Use a spatula (or your hands) to spread out the dough as evenly as possible, getting to the edges. Yes, the dough will be 'swimming' in the butter; hence, the name! Cut the dough into nine pieces before baking. Finally, bake the butter swim biscuits for about 28 minutes, or until the top is golden brown.
Remove the biscuits from the oven and let the butter soak into them before enjoying. These are perfect for breakfast with some added jelly. Or, serve the biscuits as a side dish with the main course at dinner.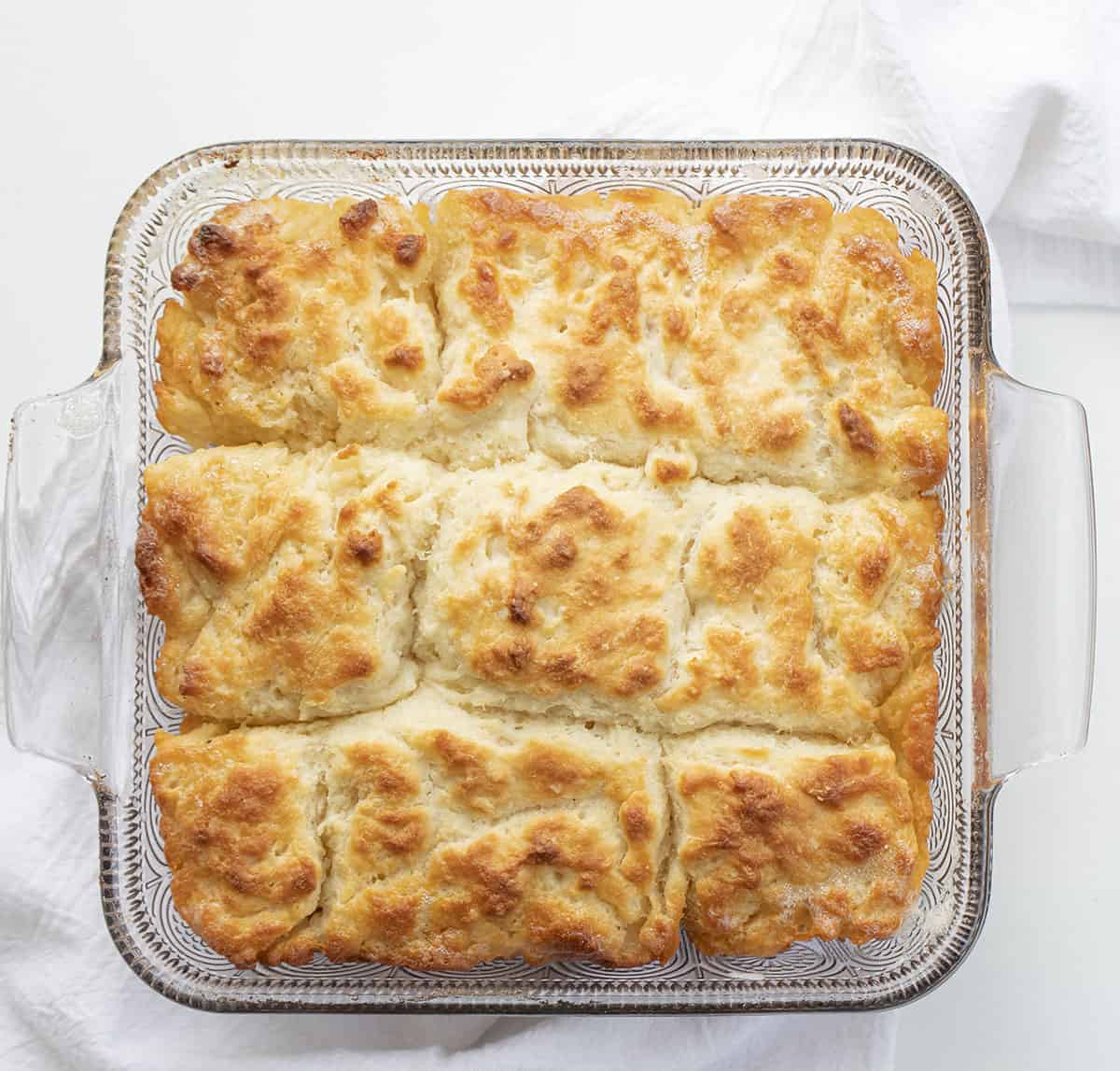 How to Store Biscuits
Biscuits are best eaten fresh, usually on the same day of baking. If you want to make them a day ahead of time:
Bake biscuits.
Allow biscuits to cool to room temperature.
Wrap tightly with foil (Only use plastic wrap if the biscuits are completely cooled; trapping in hot air could make the biscuits soggy.)
Place in refrigerator until ready to use. (You can also leave at room temperature if you prefer.)
Warm in the oven at the lowest temperature for up to 10 minutes when ready to serve.
How to Freeze Biscuits
Wrap cooled biscuits tightly with foil or plastic wrap and then in a freezer-safe storage bag. If they are wrapped tight and air can't get to them, they should remain fresh for a couple of months.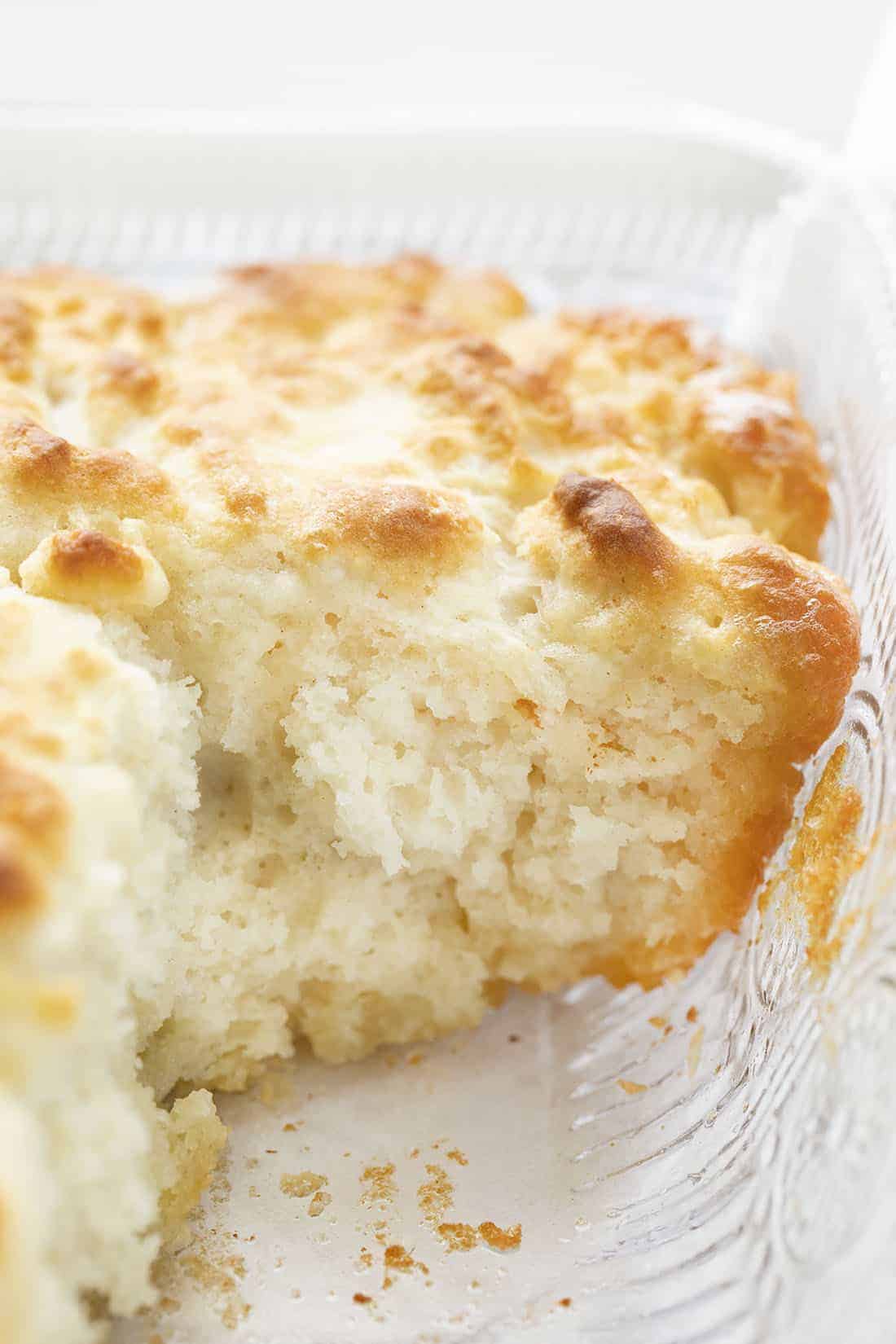 Looking for More Bread Recipes?
Red Lobster Cheesy Garlic Biscuits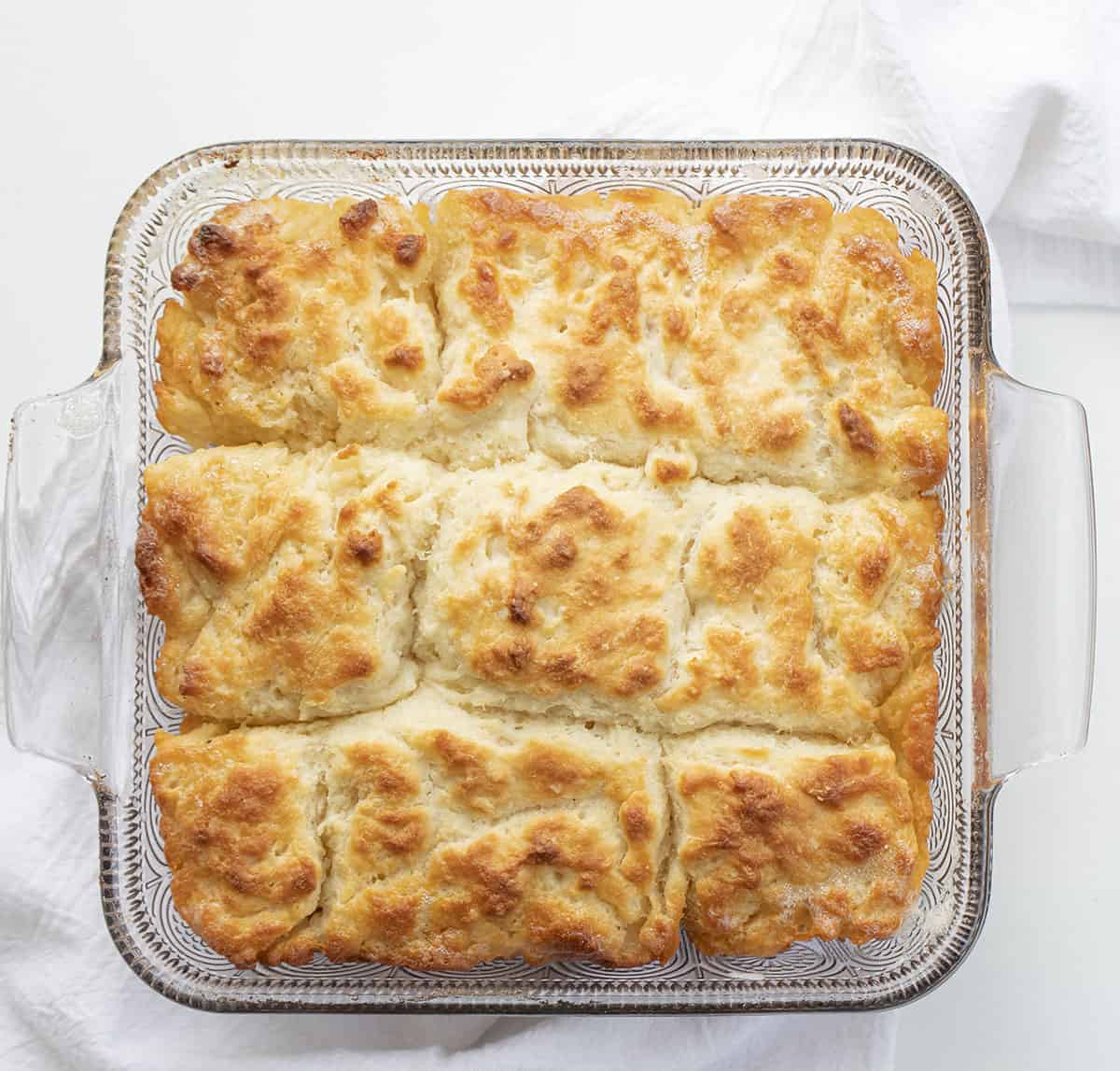 Ingredients
2½

cups

(312.5g) all-purpose flour

4

teaspoons

baking powder

1

tablespoon

granulated sugar

2

teaspoons

salt

2

cups

(490g) buttermilk

½

cup

(1 stick, 113g) butter,

melted
Instructions
Preheat the oven to 450°F.

Add flour, baking powder, sugar, and salt to a medium bowl. Use a whisk to sift ingredients.

Pour in the buttermilk and stir until mostly combined, being careful not to overwork the batter.

Pour the melted butter into an 8×8-inch baking dish. Place the dough on top of the butter and use a spatula (or your hands) to evenly spread the dough out to the edges of the pan.

Cut the unbaked dough into 9 squares (3×3 pattern). Bake for 28 minutes, or until the tops are golden brown.

Allow the butter to be absorbed into the biscuits before cutting and serving.
Nutrition