These decadent butterscotch cupcakes are made with plenty of butter and brown sugar – just like butterscotch sauce. Their unmistakable flavor is the one that you know and love! They are easy to make by following the step-by-step instructions below.
For the full experience, top the cupcakes with butterscotch frosting and drizzle them with butterscotch sauce!
Ingredients
Cupcake Ingredients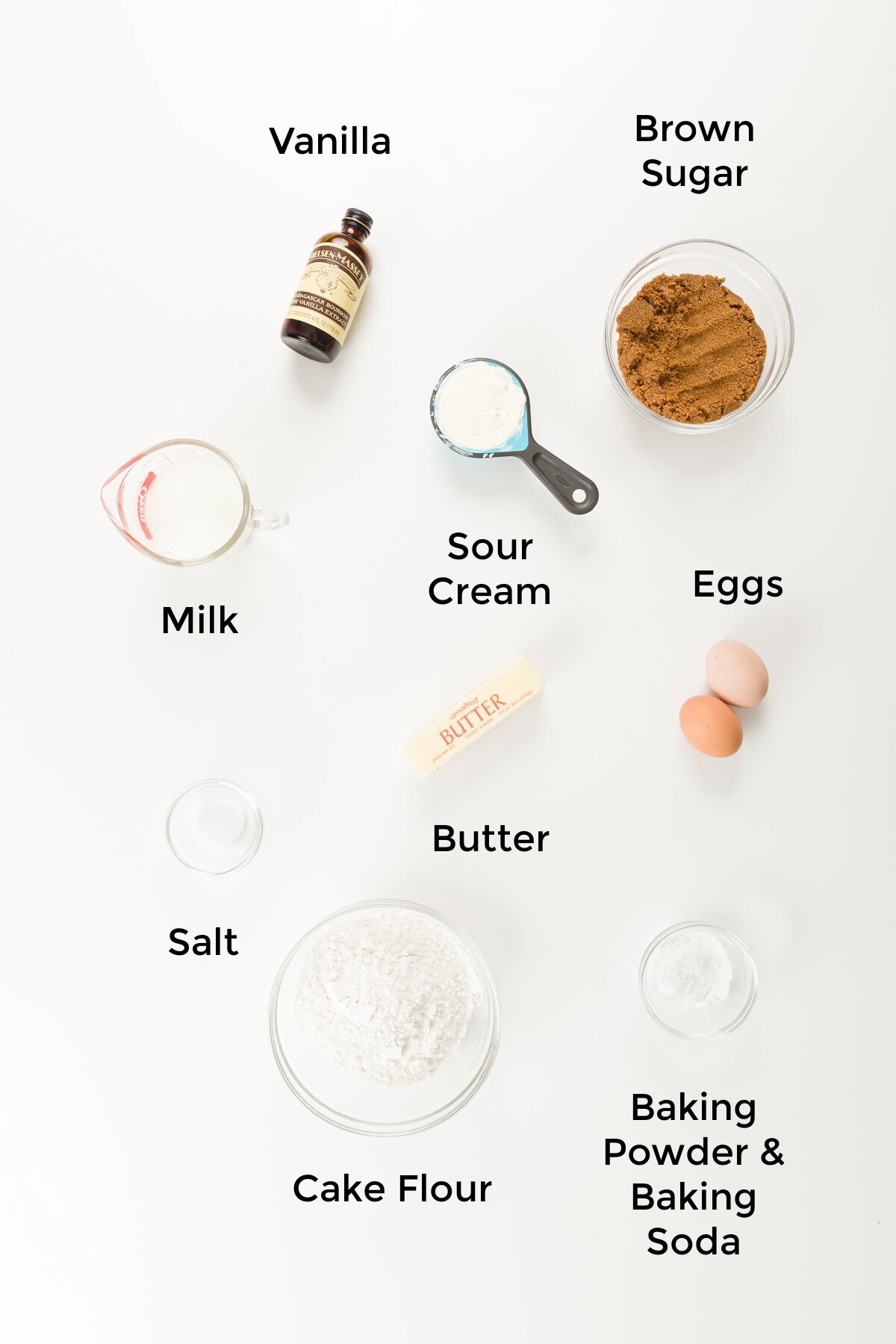 Most of the ingredients in this recipe are basic pantry items. Below are a few notes to consider as you select them.