It's so easy to make your own butterscotch sauce and it's better than anything you can buy at the store. Drizzle it on ice cream, use it as a dip for fruit, treat it as a topping for cake, or simply eat it by the spoonful for a special treat!
Butterscotch is a type of caramel that is made with brown sugar instead of white sugar and it is always made with butter (regular caramel sometimes has butter, but not always). The sauce has a distinct flavor that will remind you of butterscotch candies.
Ingredients and Equipment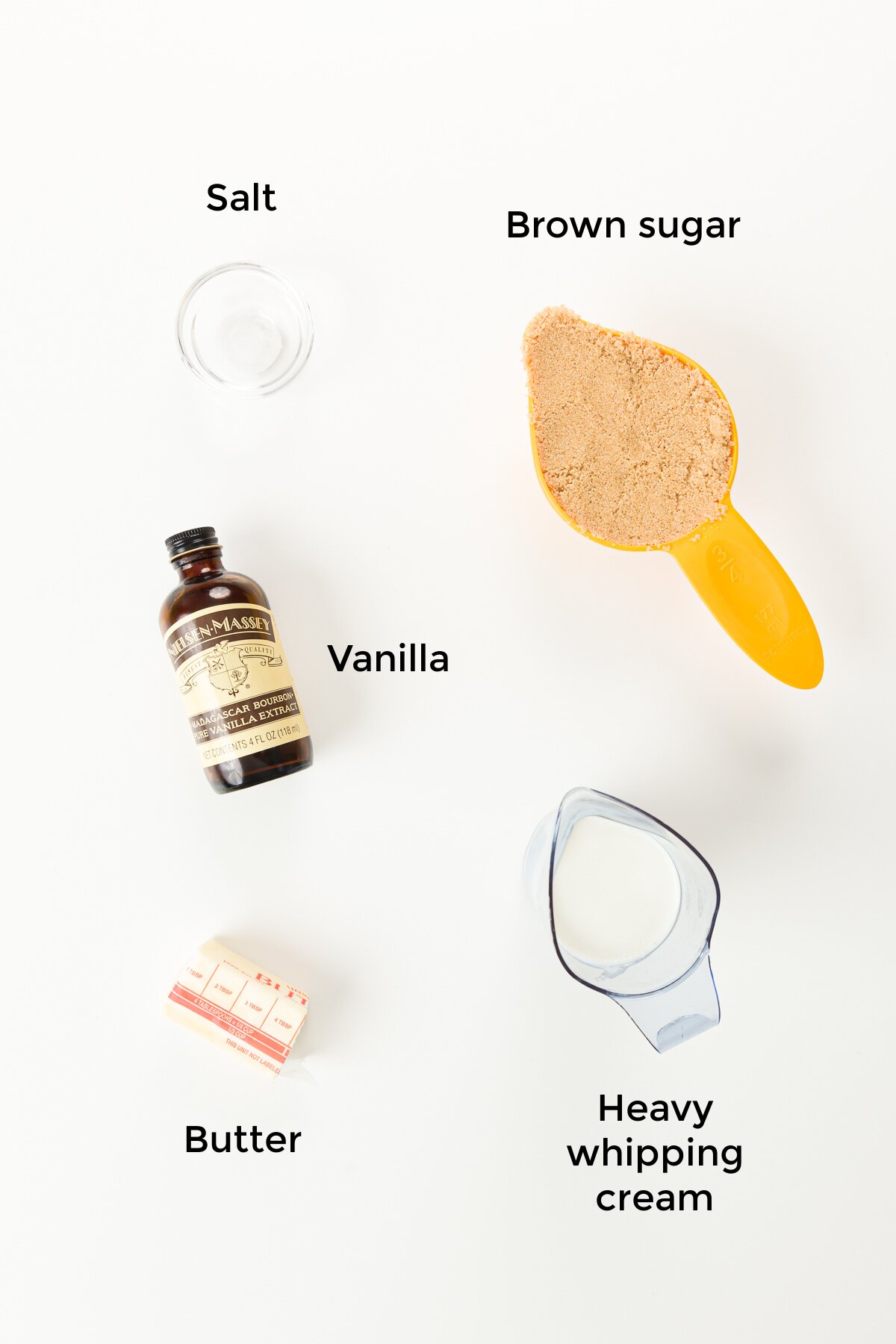 This recipe is made with just 5 simple ingredients: butter, brown sugar, heavy whipping cream, vanilla extract, and salt.