If you love coffee, you need this frosting on everything! It's super easy to make, the perfect consistency to pipe on cakes and cupcakes, and it tastes just like coffee ice cream!
I struggled getting the perfect consistency for this frosting because adding brewed coffee directly to the frosting makes it too loose and reduces the coffee's strength. I'm so excited to have figured out the best answer – dissolving instant coffee in the vanilla extract. Perfection!
Ingredients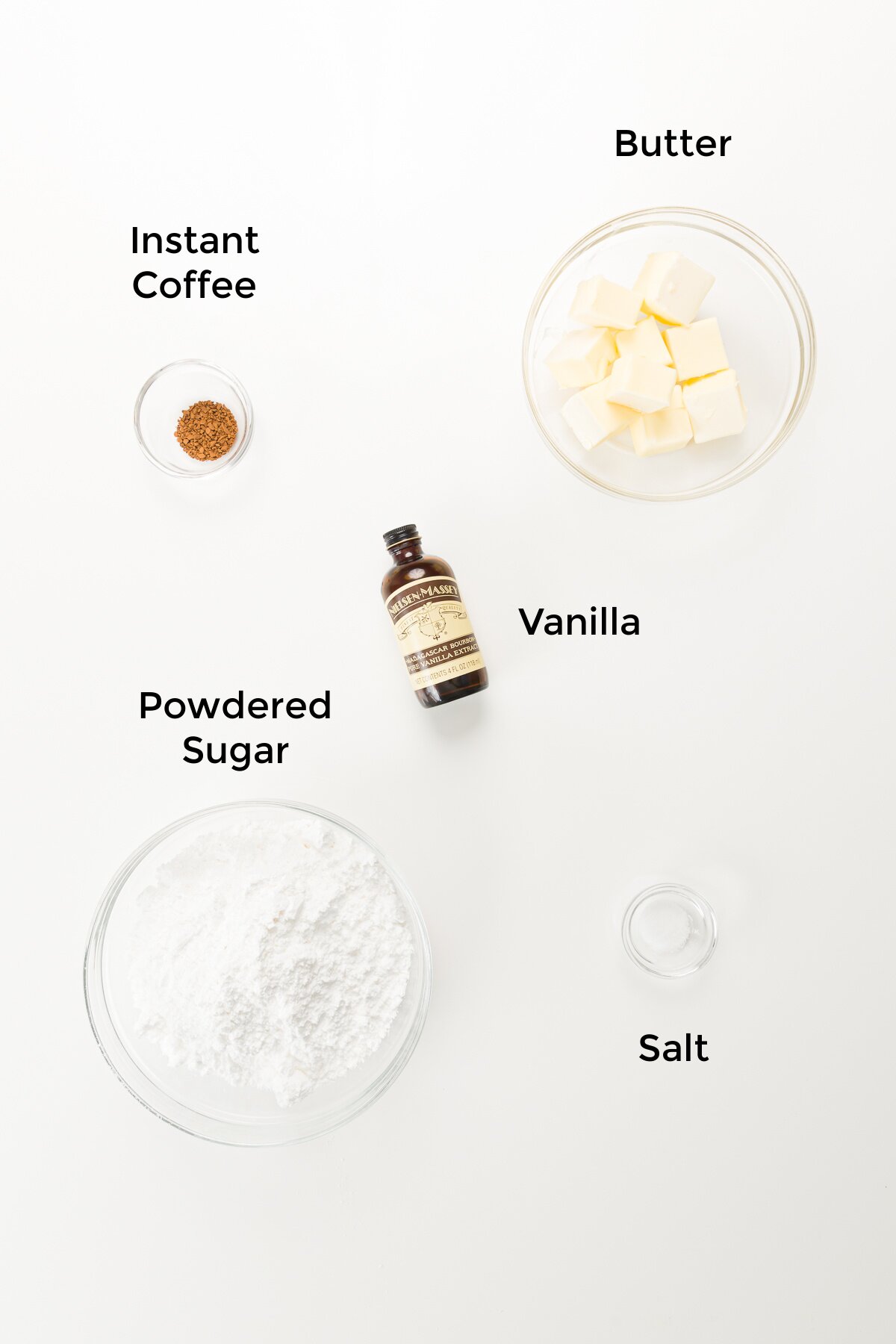 This recipe is based on my classic vanilla frosting recipe. It's an American buttercream (read about all of the different frosting types if you are curious) so it uses only powdered sugar, butter, salt, and flavoring (in this case, vanilla extract and instant coffee).