These creamy coffee mousse truffles are deliciously rich, smooth, and absolutely impossible to resist. They will disappear in an instant!

The recipe can be made with just 5 ingredients.
If you consider yourself a true coffee lover, this creamy truffle recipe is definitely one to bookmark. Or better yet, why not go straight to the kitchen and try them right now?
The no-bake coffee truffles are easy to whip up from scratch, and they taste like a combination of a New York cheesecake and homemade tiramisu!
You may also like: Vegan Chocolate Mousse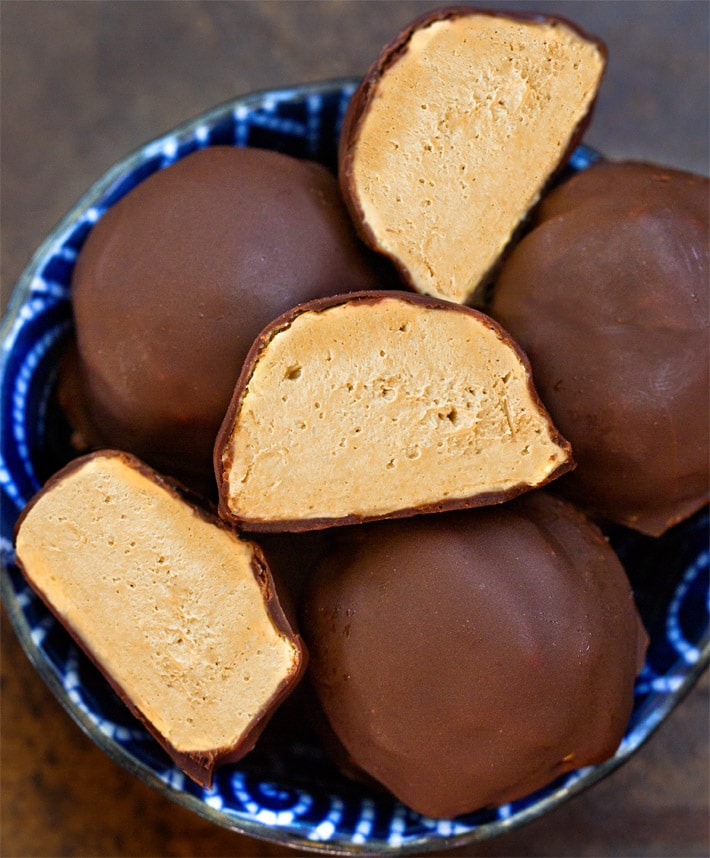 The first time I made these coffee mousse truffles was for a rooftop party.
I decided to cut each truffle in half before serving, to show off the whipped coffee filling and also so guests could taste them and still save room for other desserts.
By the end of the night, it was clear that I should have brought a double batch. With a coffee cheesecake filling and dark chocolate shell, these truffles will not last long.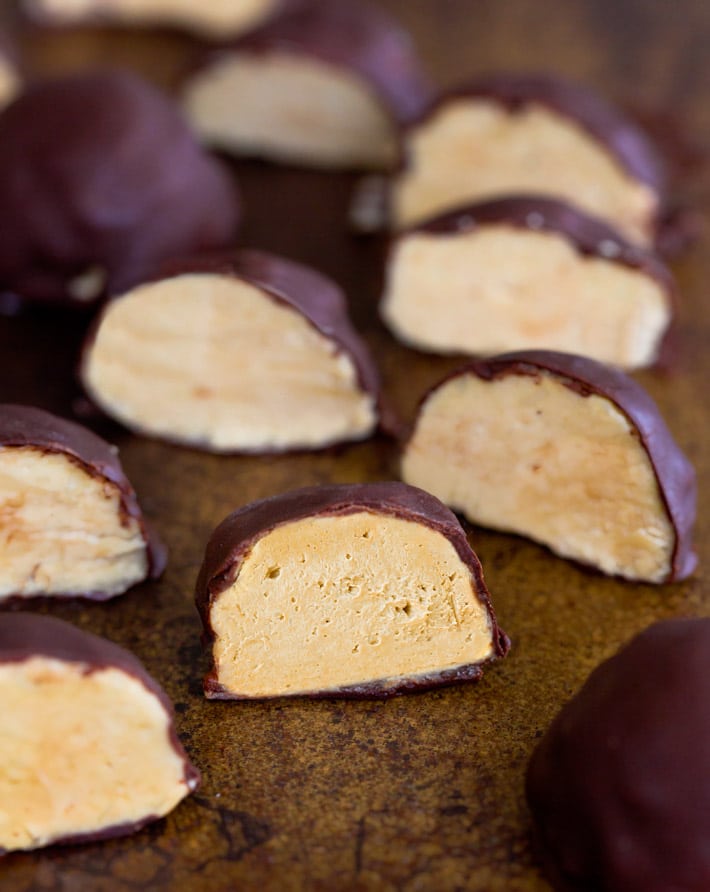 For Vegan Coffee Truffles: The truffle recipe works with vegan butter and coconut butter or store-bought or homemade Vegan Cream Cheese.
For Keto Coffee Truffles: Use powdered erythritol for the sweetener of choice to turn these into cream cheese coffee fat bombs. If dipping in chocolate, just be sure to use sugar free chocolate chips.
Mocha Truffles: Add 1 tablespoon of regular or Dutch cocoa powder to the cream cheese filling before blending everything together.
Still craving coffee? Make this Frappuccino Recipe or a Whipped Coffee.
The recipe was adapted from these Cream Cheese Bombs and my Chocolate Truffles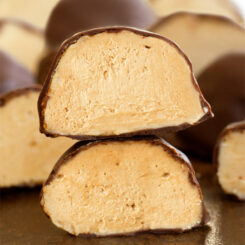 Coffee Mousse Truffles
These smooth and creamy coffee mousse truffles are the perfect dessert for coffee lovers.
Ingredients
4

oz

cream cheese or coconut butter

2

tbsp

butter, or additional coconut butter

3

tbsp

powdered sugar or erythritol

1/2

tsp

instant coffee

optional melted chocolate for dipping
Instructions
Bring the first two ingredients to room temperature if not already soft. Then combine all ingredients until smooth. Using a hand mixer yields the smoothest results by far, but stirring with a fork technically works and still tastes good. Spread into a container, or use a mini cookie scoop to place balls onto a parchment-lined plate. (If too soft, chill until firm enough to scoop.) Freeze until firm. If using a container, cut into bars or squares. If desired, dip in melted chocolate at this time. Refrigerate or freeze leftovers.
Nutrition
Easy Dessert Recipes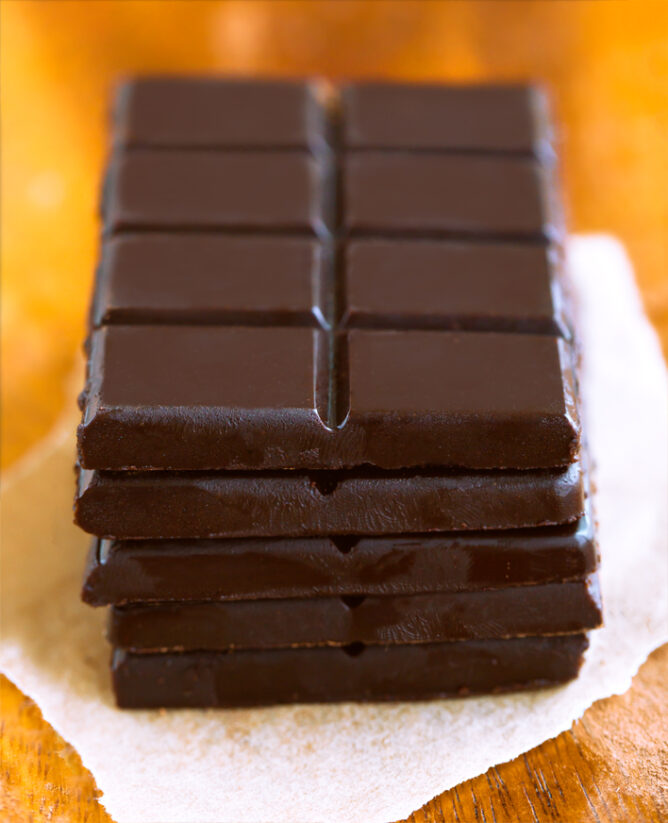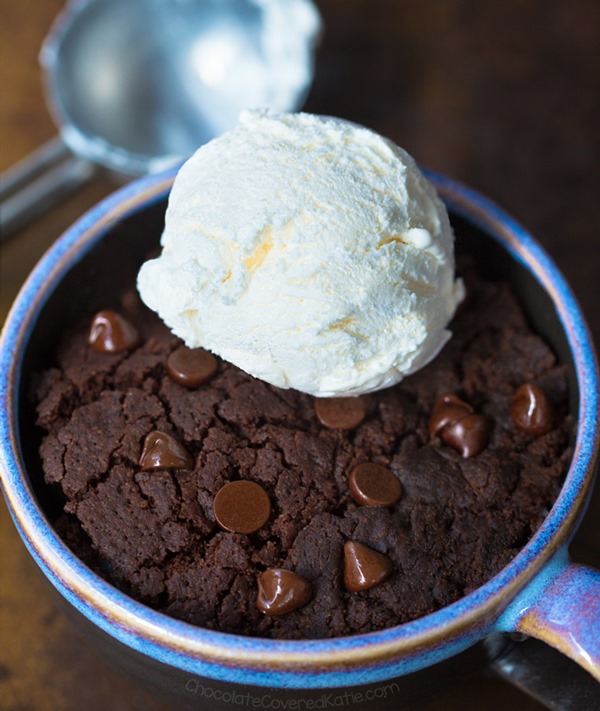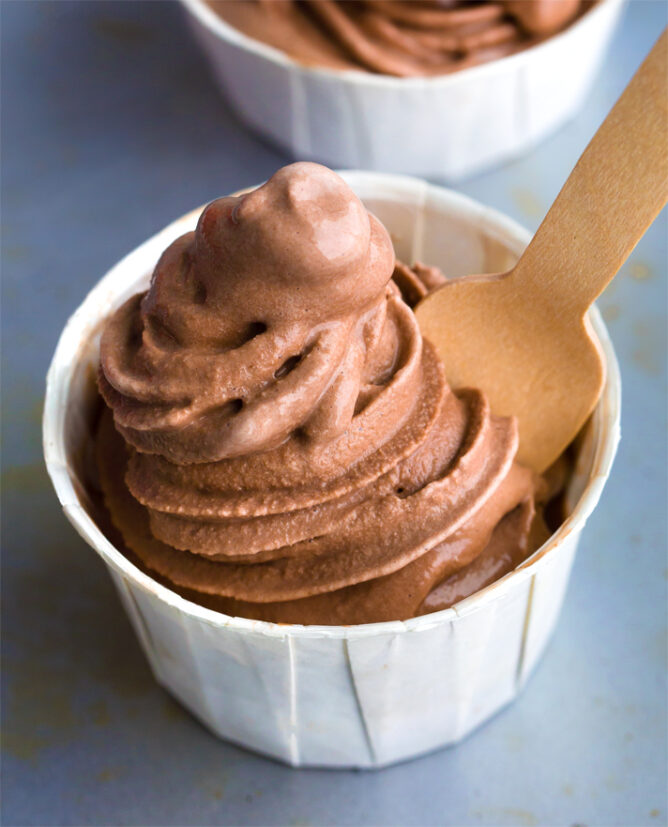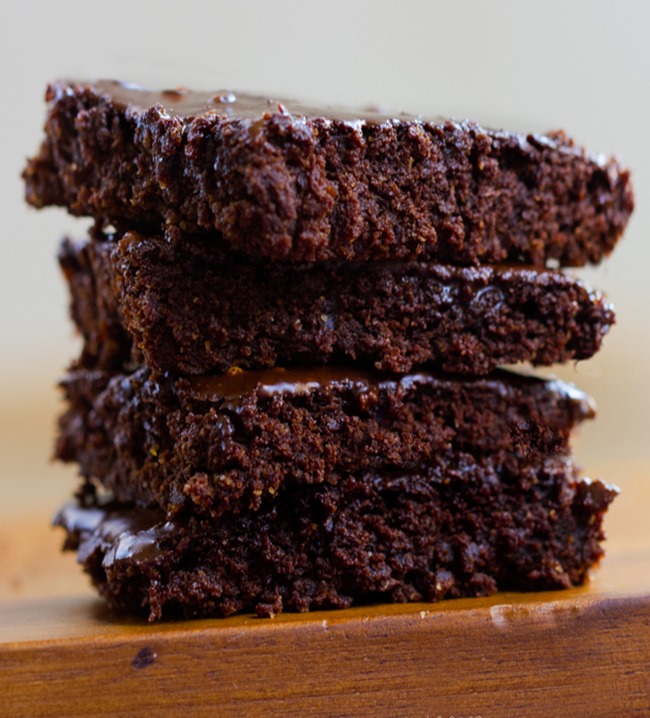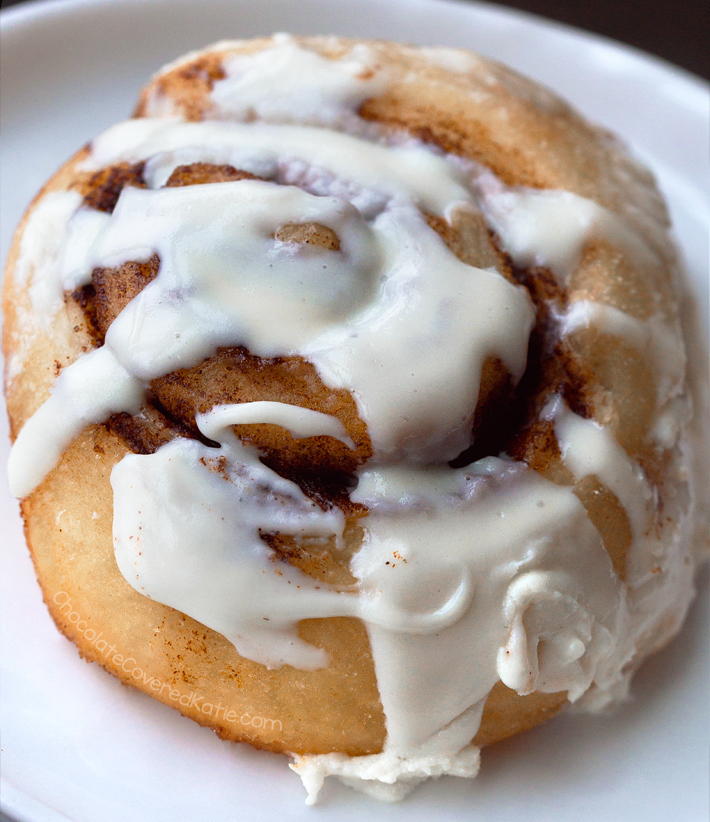 The post Coffee Mousse Truffles appeared first on Chocolate Covered Katie.