Date nut bread is a retro dessert that deserves a full comeback. Like banana bread or zucchini bread, it's wonderful for breakfast or as a snack – traditionally served slathered in cream cheese. It's a delightful, simple recipe to add to your repertoire.
Date nut bread used to be sold in metal cans; if you haven't had one made from scratch with fresh ingredients, you're in for a treat! While I haven't tried the can version, my mother-in-law says that mine is less dense and so good that you don't really need the cream cheese.
Ingredients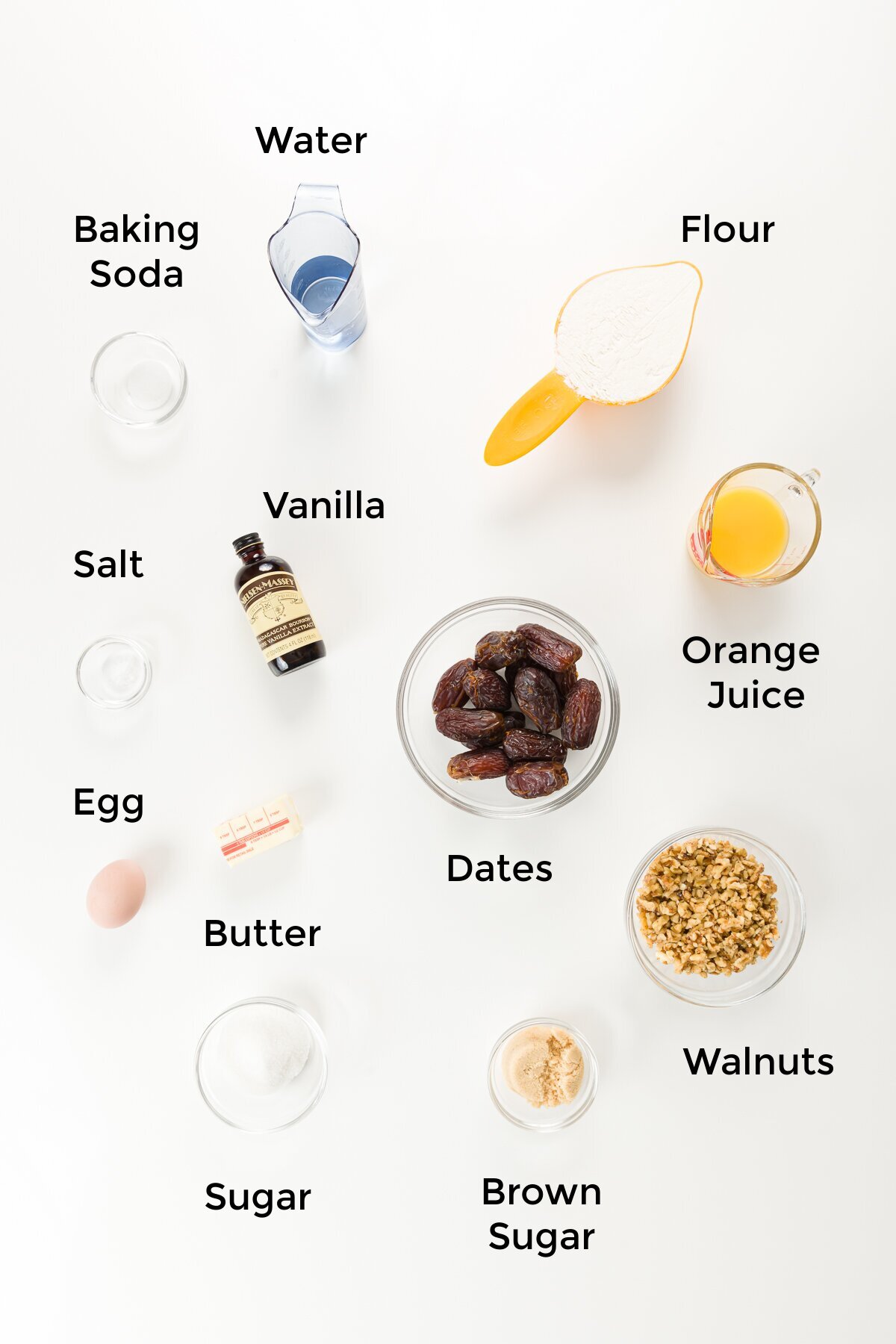 The most important ingredient in this recipe is obviously the dates. It's easiest if you buy pitted dates, but pitting whole dates is also very simple – just make a slice on either side of the date and the pit comes right out. This works with any kind of dates. I use Medjool dates.