Temperatures spiked to over 90°F this week in Los Angeles and the Santa Ana winds are here. Winds like these – hot, dry, strong, unpredictable – are unusual in June. They bring morning nose bleeds and turn palm fronds into ribbons that can cut. They're both beautiful and disturbing. To keep doors and windows from slamming (and to keep the air circulating), I propped them open with rocks and my heaviest pots. Then I went to the garage and dusted off the ice cream maker for the first time this year and set to work making a simple lime sherbet.
The recipe is roughly equal parts plain yogurt, fresh citrus juice, and simple syrup. The trick is using a bit of orange and lemon to take just the right amount of edge off the lime juice. You end up with a lime sherbet that tastes like it tangled with a Creamsicle. In the recipe I let you know that I used 4 limes, 1 orange, and a big lemon. Basically, you want 1 1/3 cups of freshly squeezed citrus juice. That said, you can adjust the recipe based on what you have on hand. For example, bump up the orange juice if you're short a lime. Just make the effort to freshly squeeze your fruit, it makes a difference.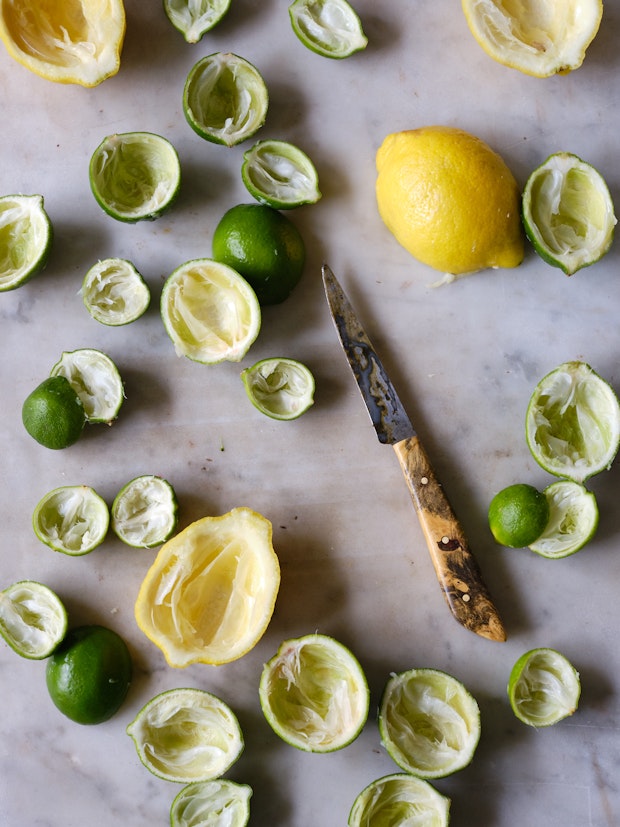 Lime Sherbet Variations
Coconut Lime Sherbet: Swap out up to 1/2 cup of the yogurt for an equal amount of full-fat coconut milk.
Key Lime Sherbet: Substitute the juice of half of the limes with the juice of key limes.
Meyer Lime Sherbet: Substitute the juice of a Meyer lemon for the lemon called for. And add the zest as well.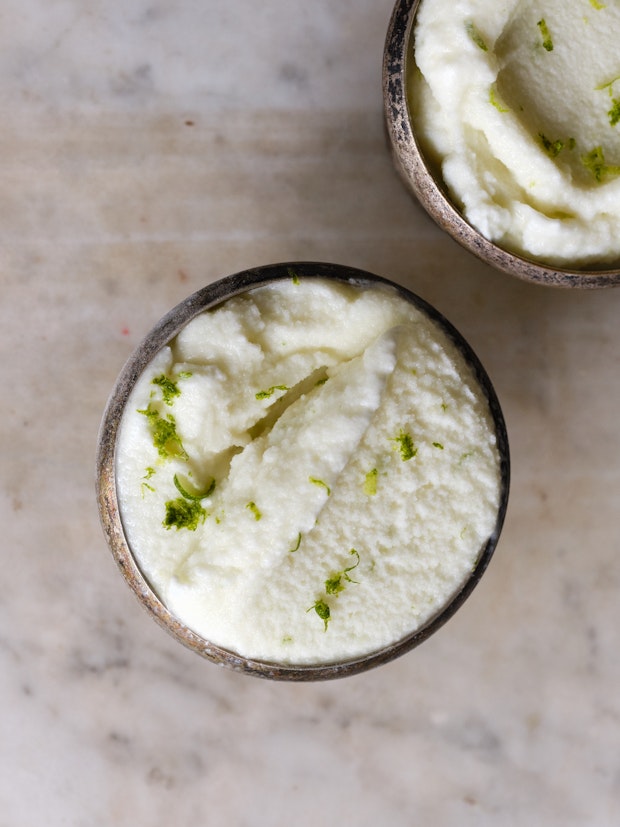 I'm also going to mention one last thing we do with this sherbet. Take a tight, little scoop of the sherbet and place it in a small Picardie glass, or something similar. Top with a shot (or half-shot) of reposado tequila and enjoy asap. If this is already a thing – I think of it as tequila affogato (which means 'drowned' in Italian) – apologies in advance for not crediting. If not, it should be. Enjoy!
Continue reading Frosty Lime Sherbet on 101 Cookbooks