Hamelman's Sourdough Seed Bread
Submitted by
technically_bread
on August 3, 2021 – 8:15am.
I made Hamelman's Sourdough Seed Bread the other day. I think it's one of my favourite breads, and everyone else who tasted it loved it too.
I have a lot of confidence in this bread as it always seems to come out great. The dough was nice and strong and easy to shape (I think the seeds give it some structural integrity), resulted in good oven spring and a great dark crunchy crust, and the flavour from the toasted seeds is so good. I think of it as 'popcorn bread' because it has such a nice nutty, salty, addictive flavour and I can eat it on its own. Though it must be quite nutritious. It also has a great fluffy, chewy texture.
This was my first time making it with whole rye flour. Previously I substituted whole wheat – it's just as good either way.
…
I followed the recipe quite closely, for the most part.
In the morning my starter looked young so I left it in a warm place for a couple of hours to develop.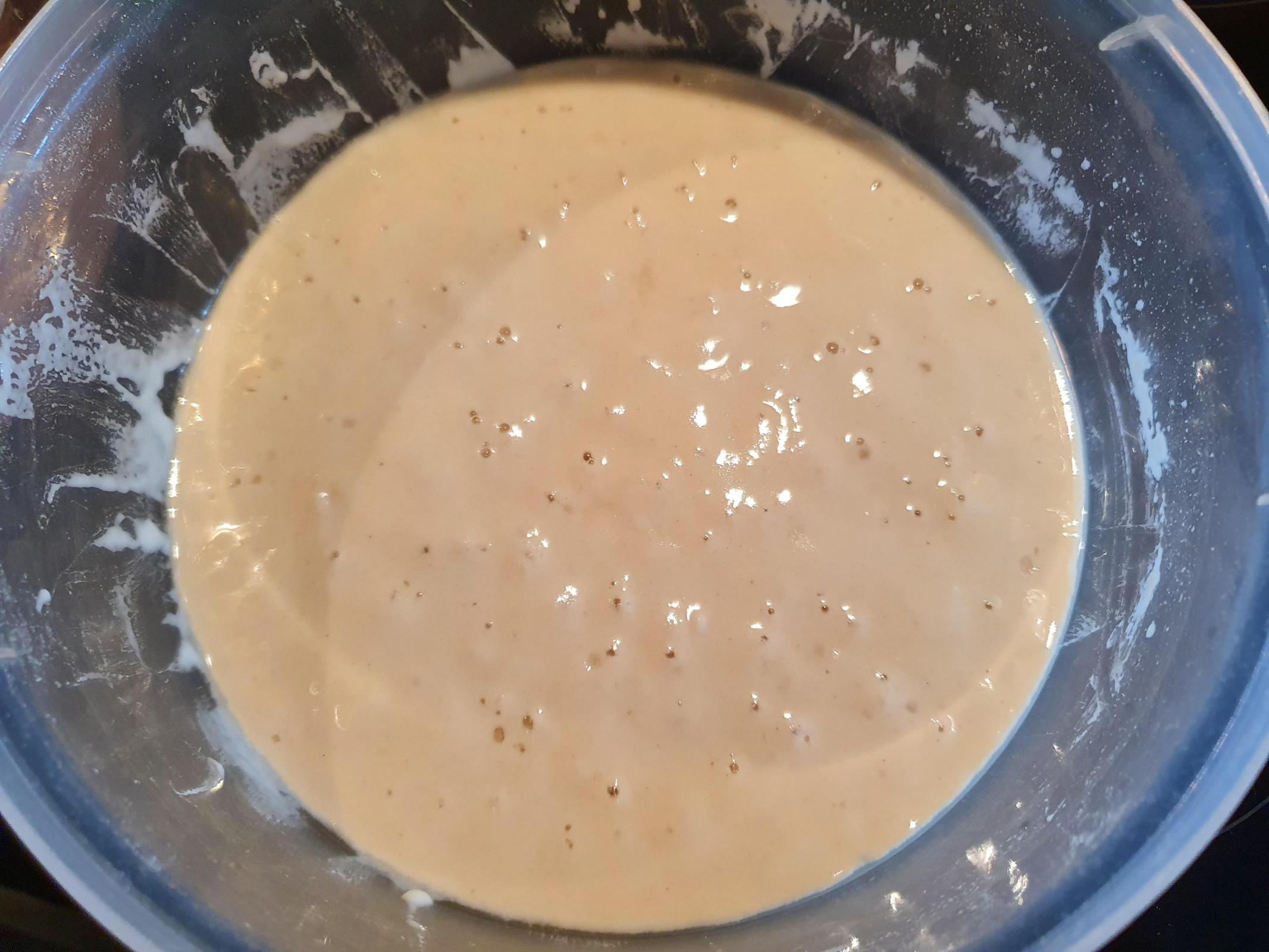 Starter needing more time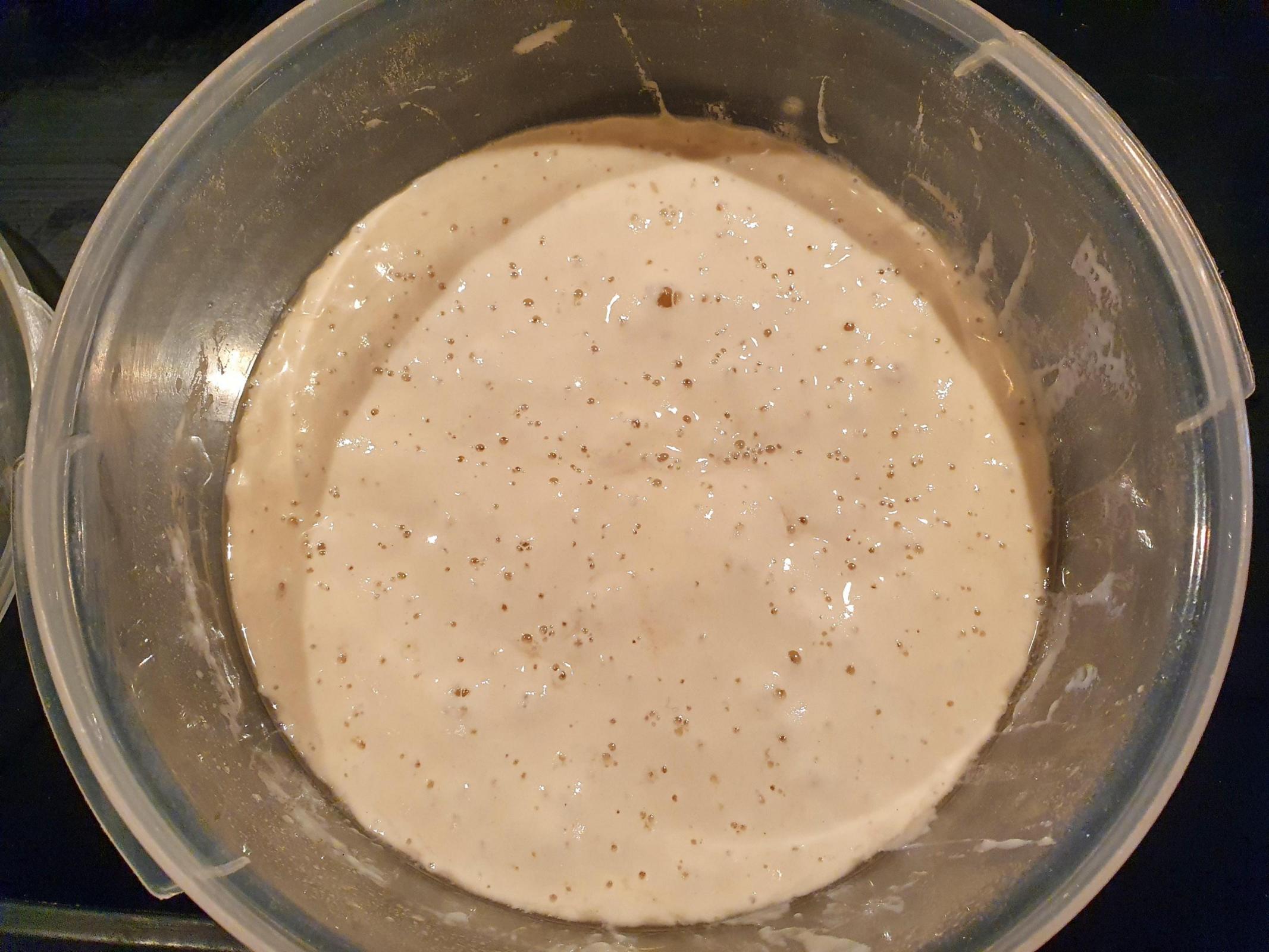 Starter ready
I added a 20-minute 'autolyse' after mixing the ingredients. Then finished mixing for around 5 min. The dough was 22c, but during bulk I warmed it up to around 24-25c.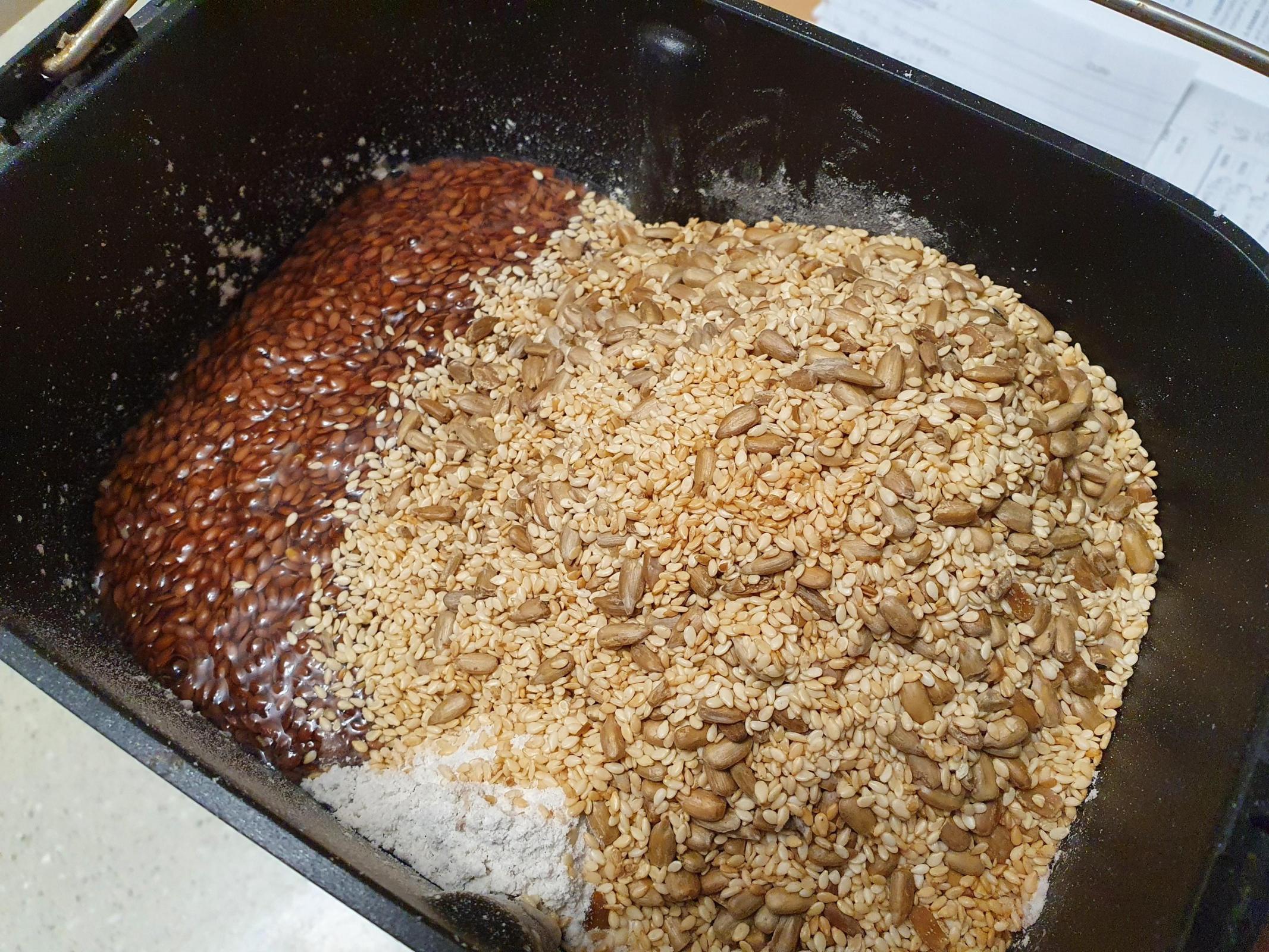 Ready to mix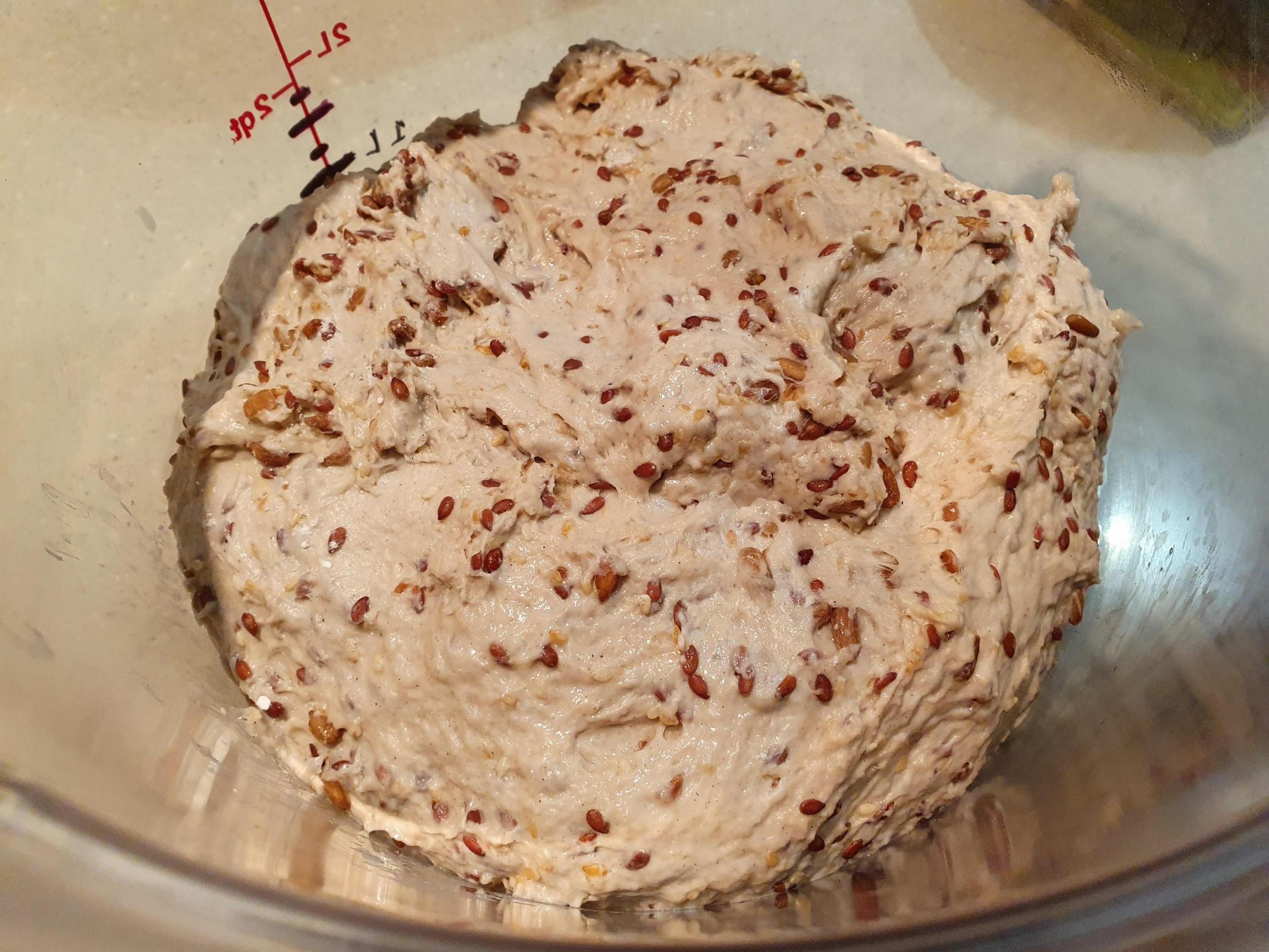 Start of bulk, after an initial set of folds (edit: I lied, this is actually just after mixing, but before any folds)

The dough started bulk at exactly 1.5ltr in volume. The bulk went slower than the recipe (I've come to expect this with my starter), I had to extend it to about 4.5 hours, by which time the dough had risen to just about 2ltr (33%), and showed a moderate level of activity underneath (some medium and small sized air pockets visible).
I did an initial set of folds in the container soon after mixing, another by around 1.5hrs into bulk, and then by 3hrs I had done a fold on the counter and oiled the container for the final part of bulk.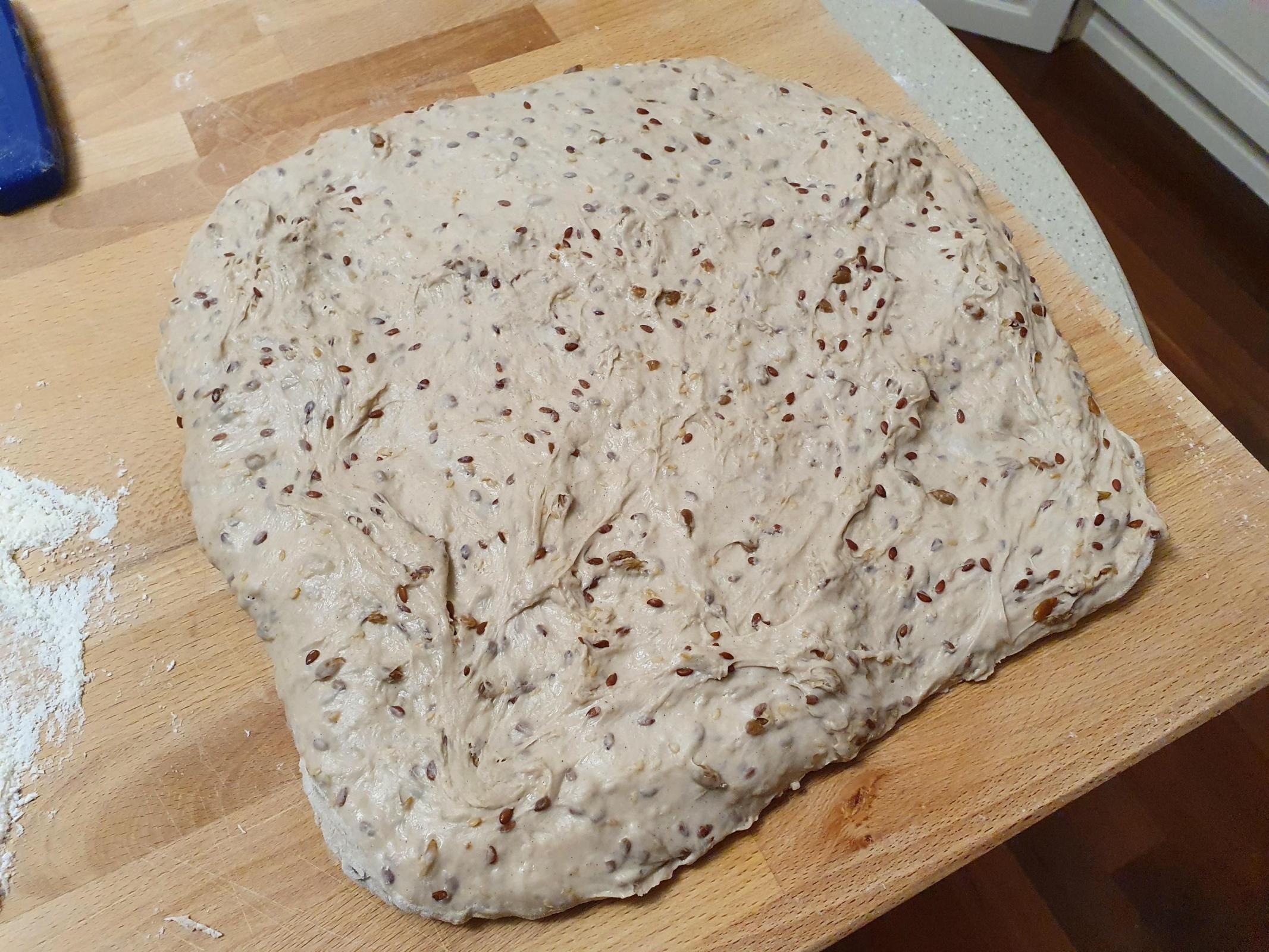 Before final fold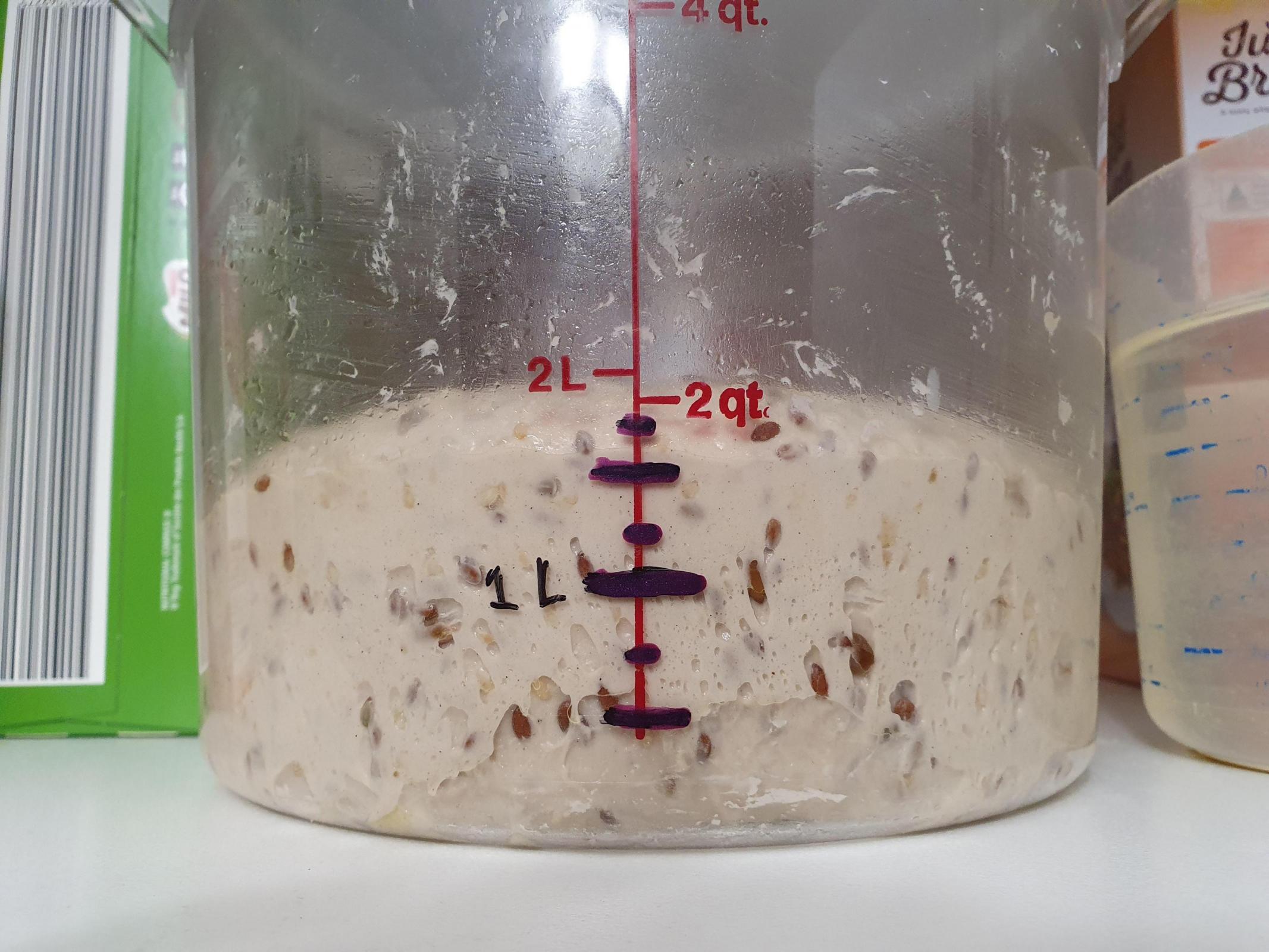 Near end of bulk
I preshaped and shaped within about 30mins, then proofed at cool room temp for about 1.5 hours (dough around 20-21c). The loaves (910g each) felt lighter but still fairly dense and springy. Then went in the fridge for about 14 hours.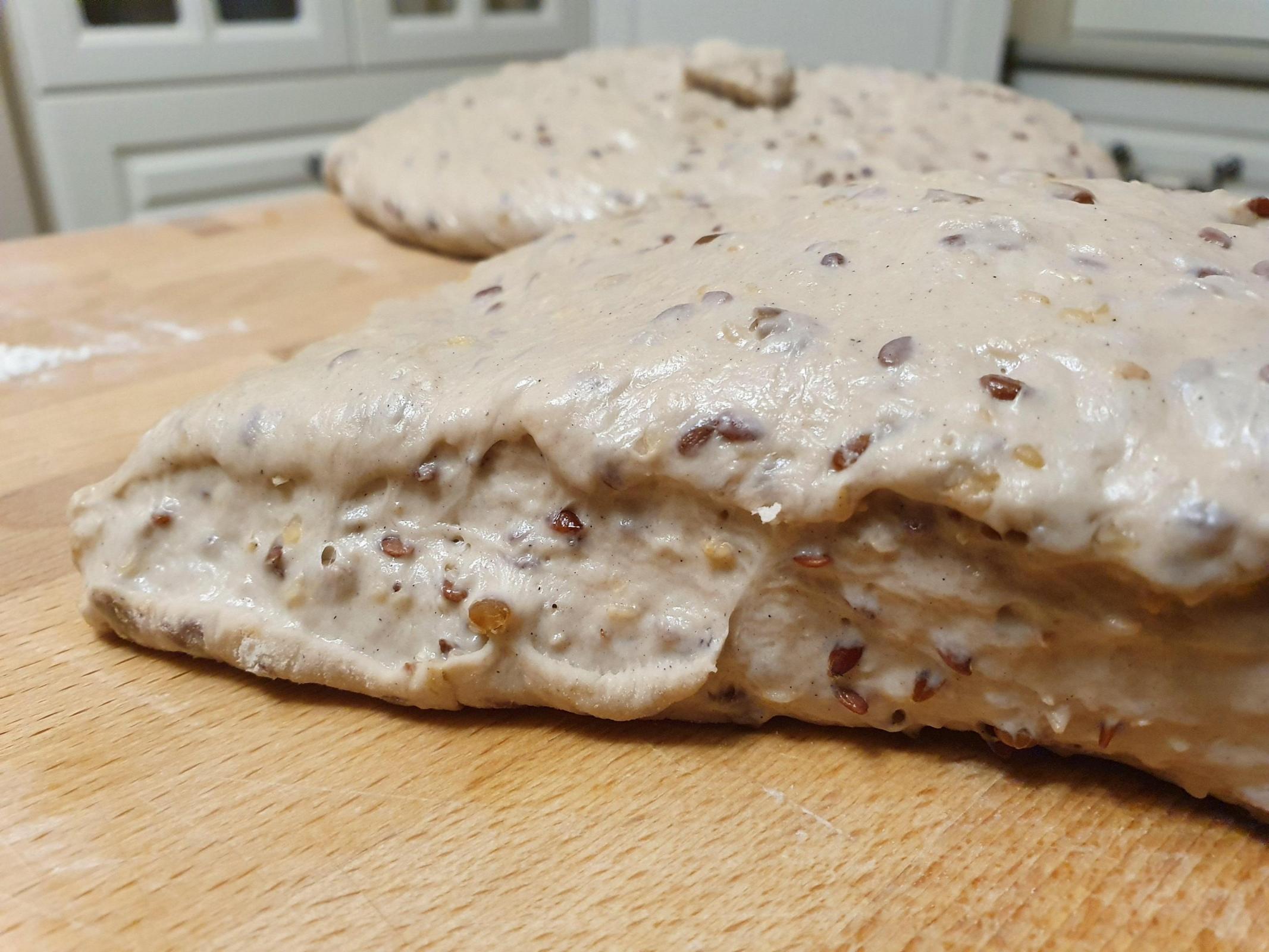 Dividing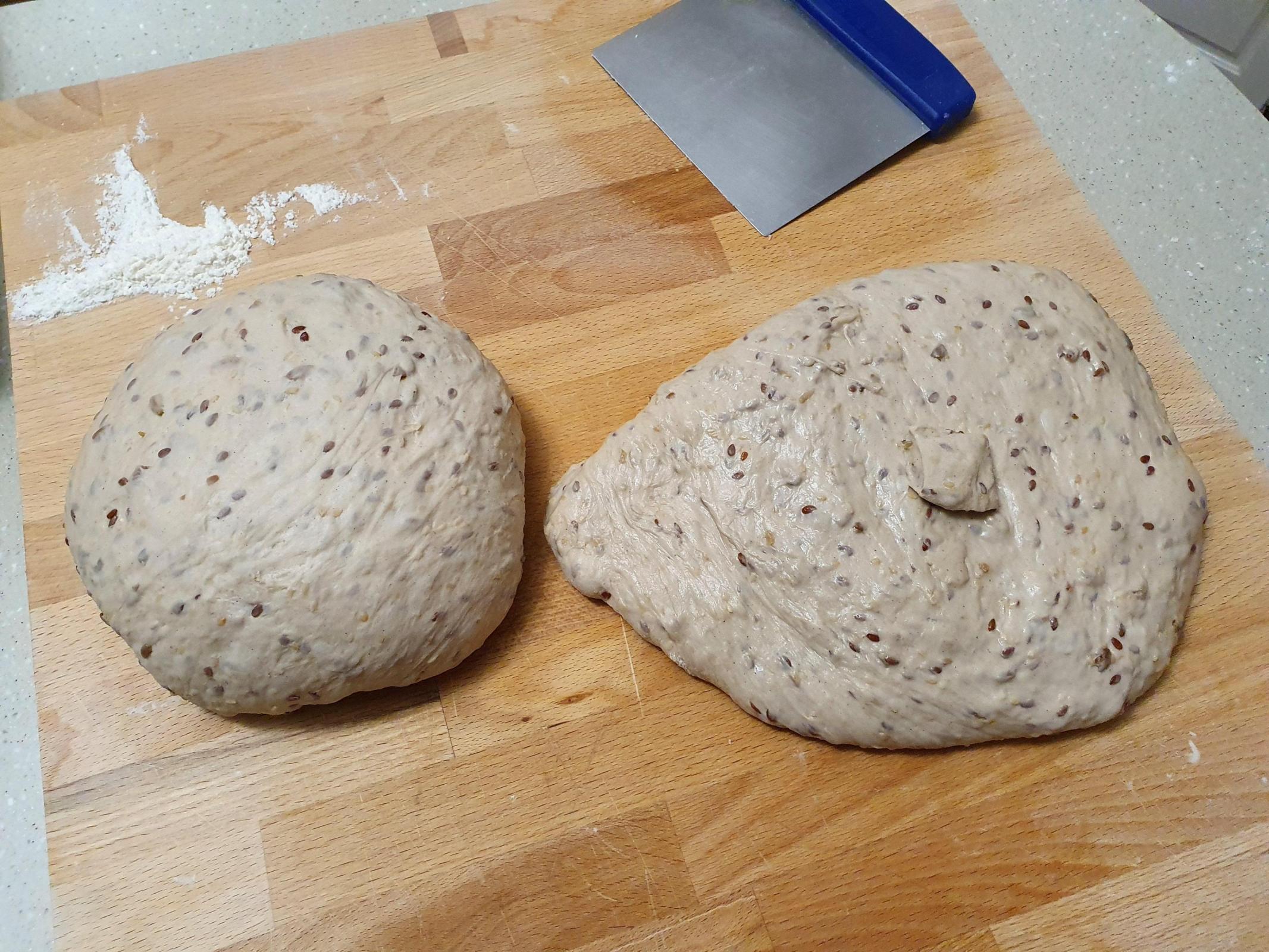 Pre-shaping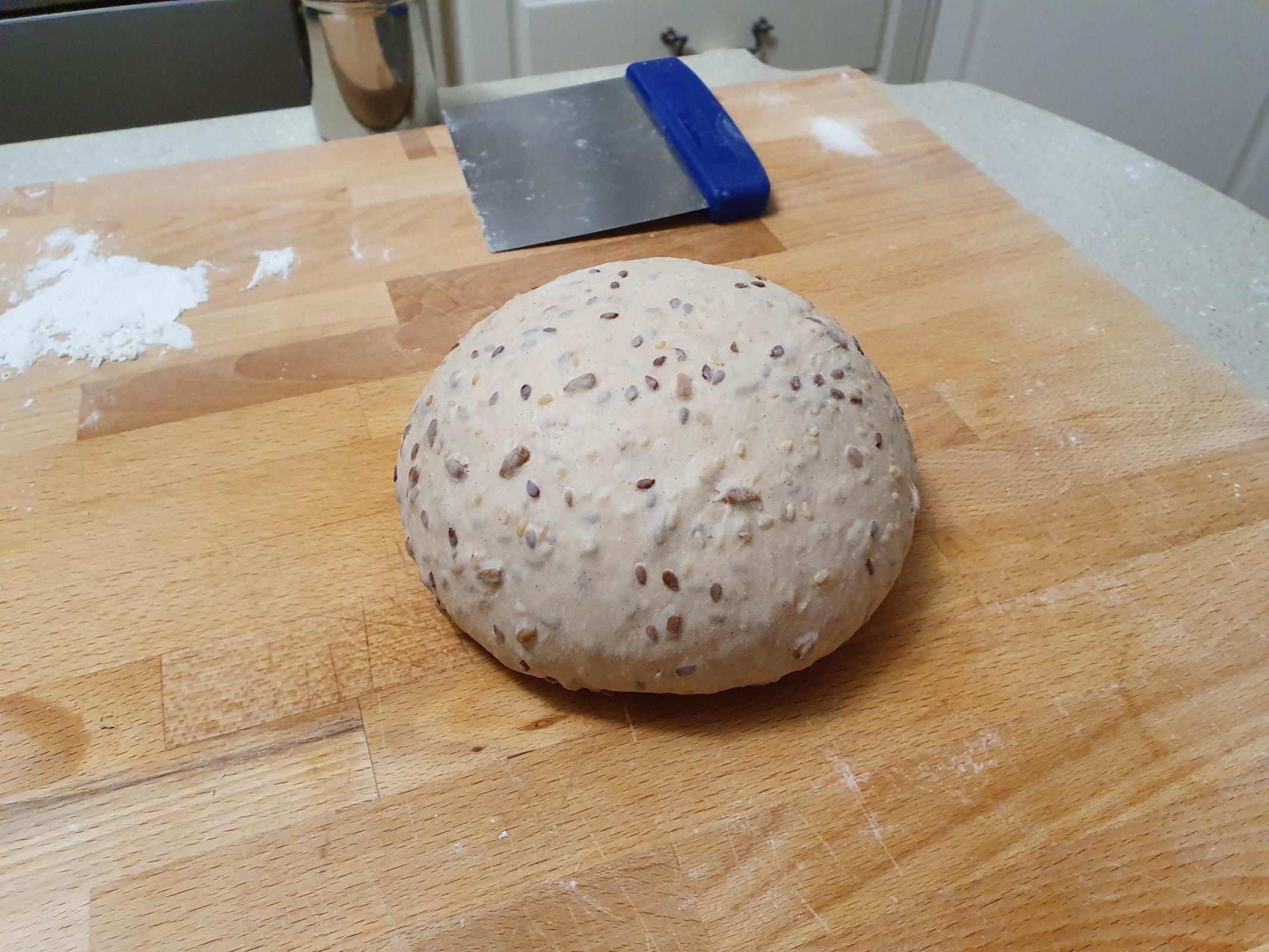 Final shaping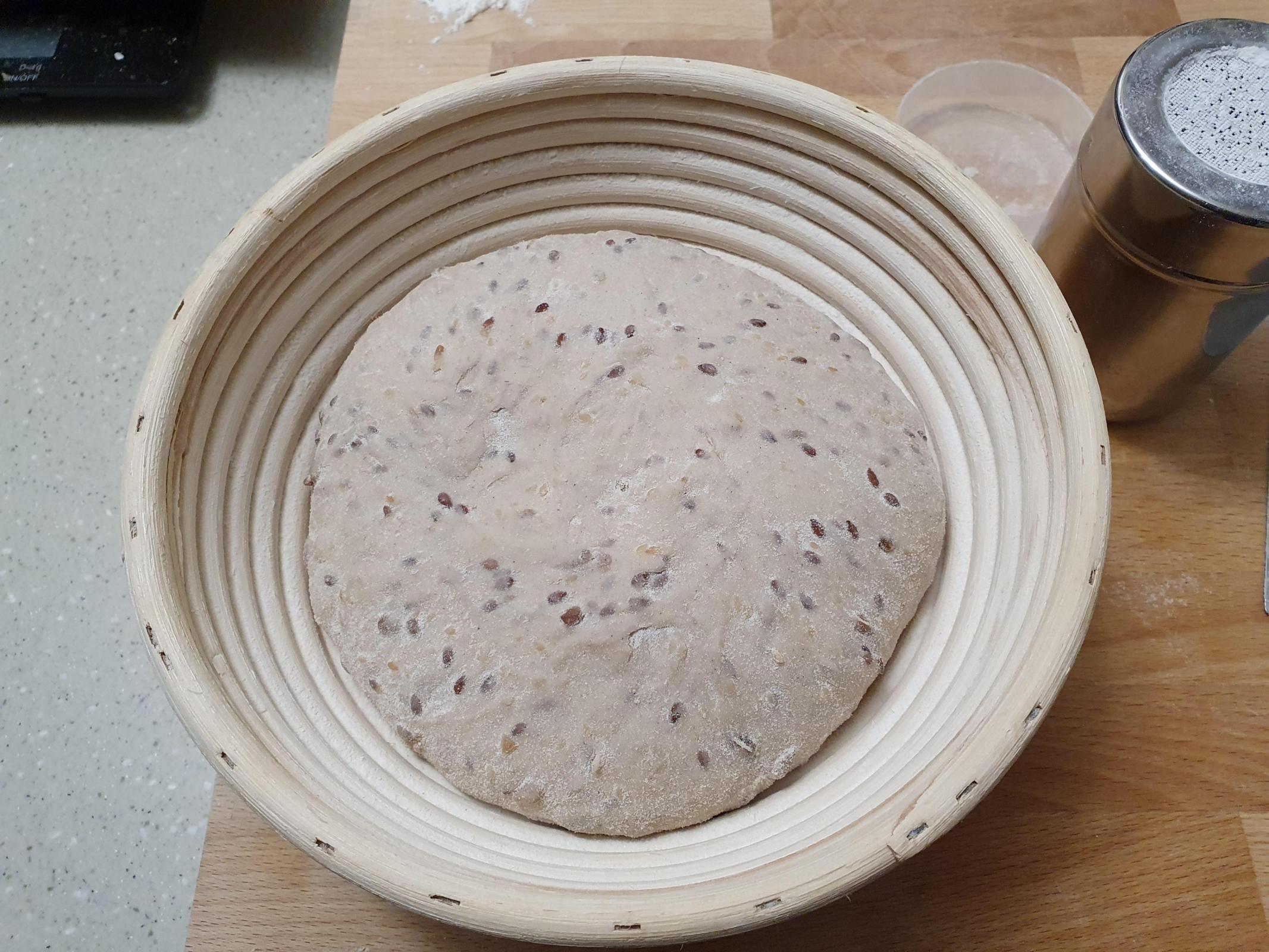 Start of proof
End of proof
Scoring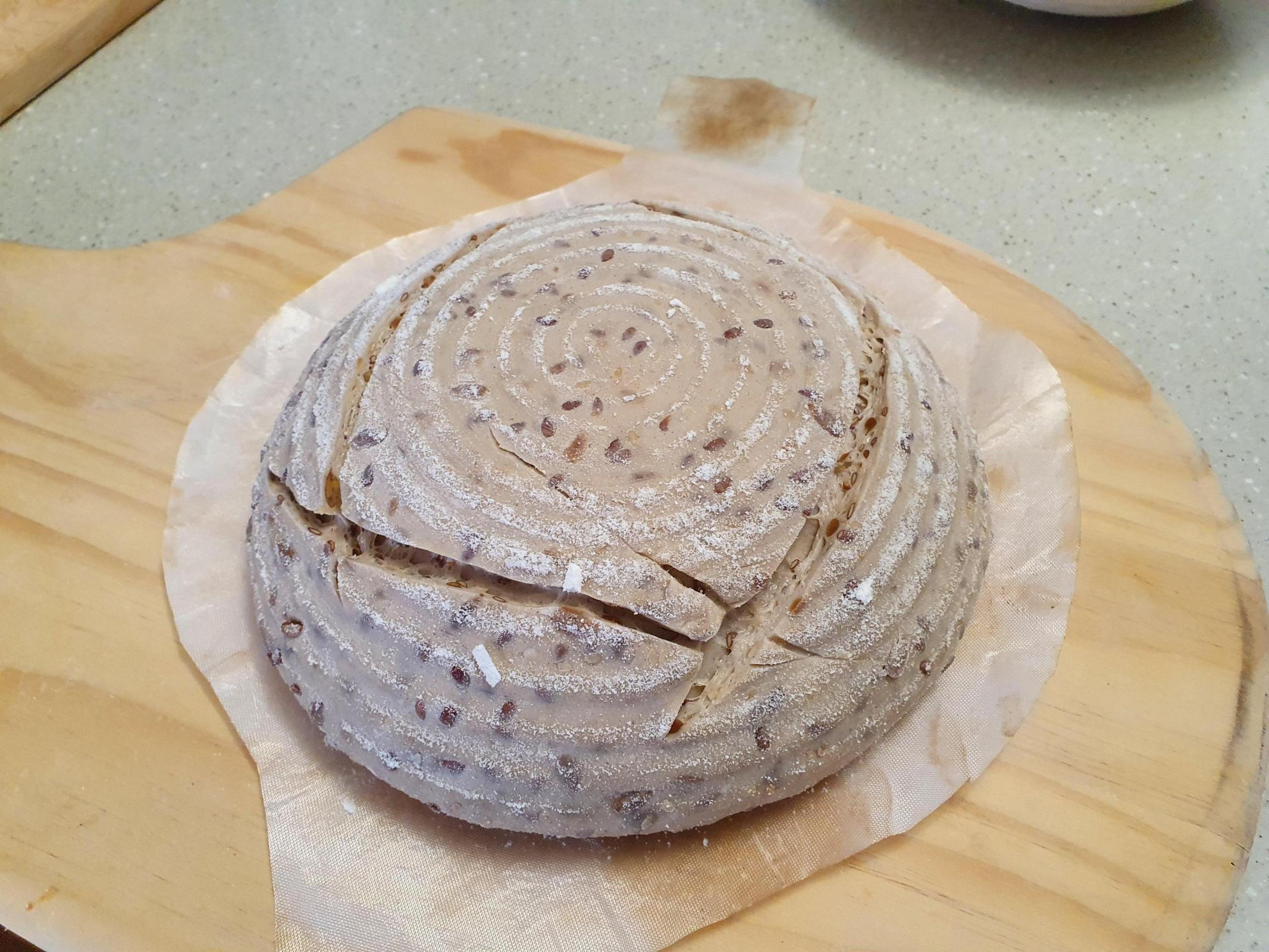 The razor blade popped off the handle on the first attempt, hence the scar on the loaf. Surprised me!

I baked as usual in a dutch oven, preheated to 240c in a fan oven. After loading the bread, I baked at 230c fan for 25min, then took the lid off and finished at 220c fan for 25-30min.
End of bake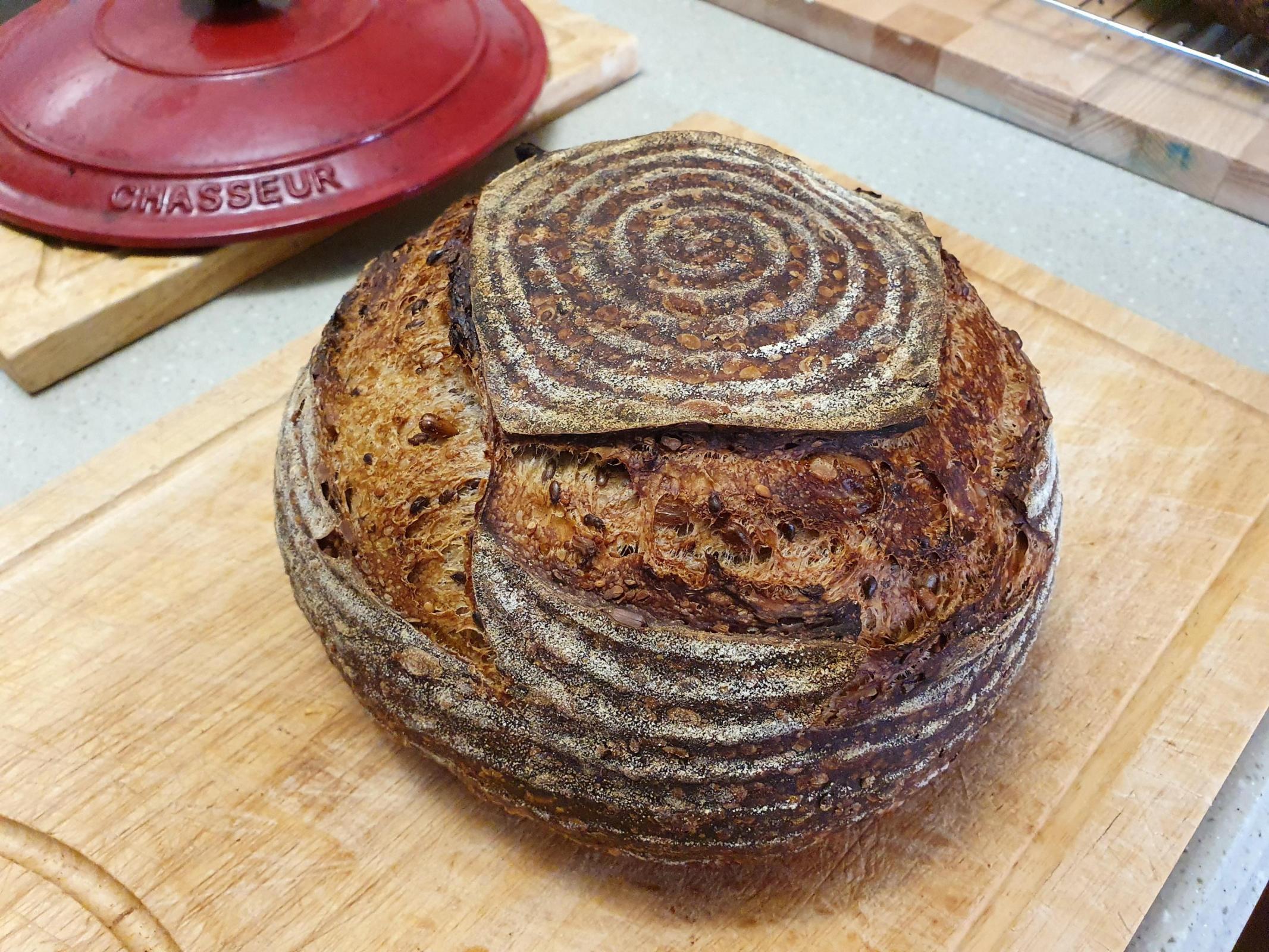 First loaf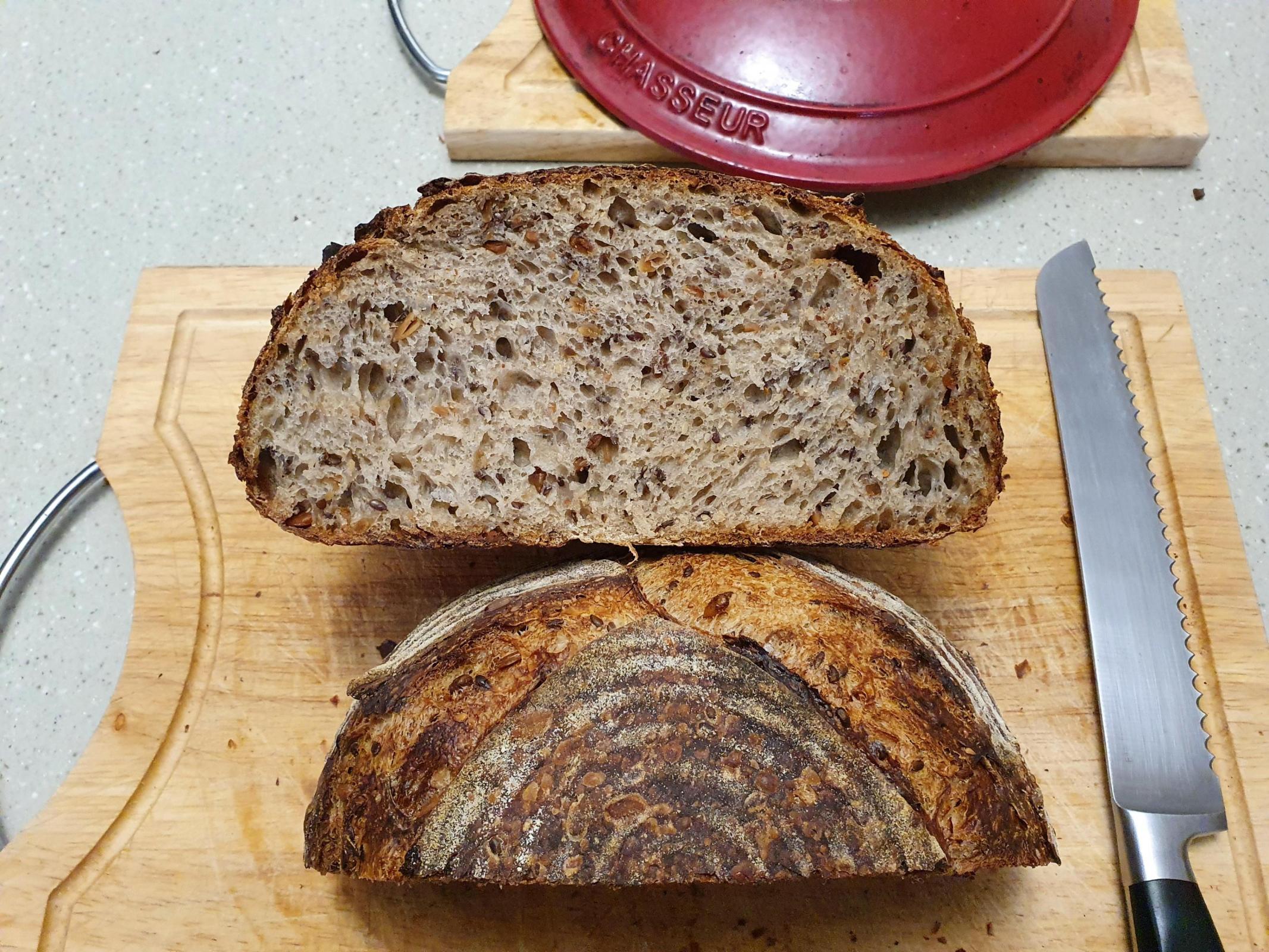 First loaf, crumb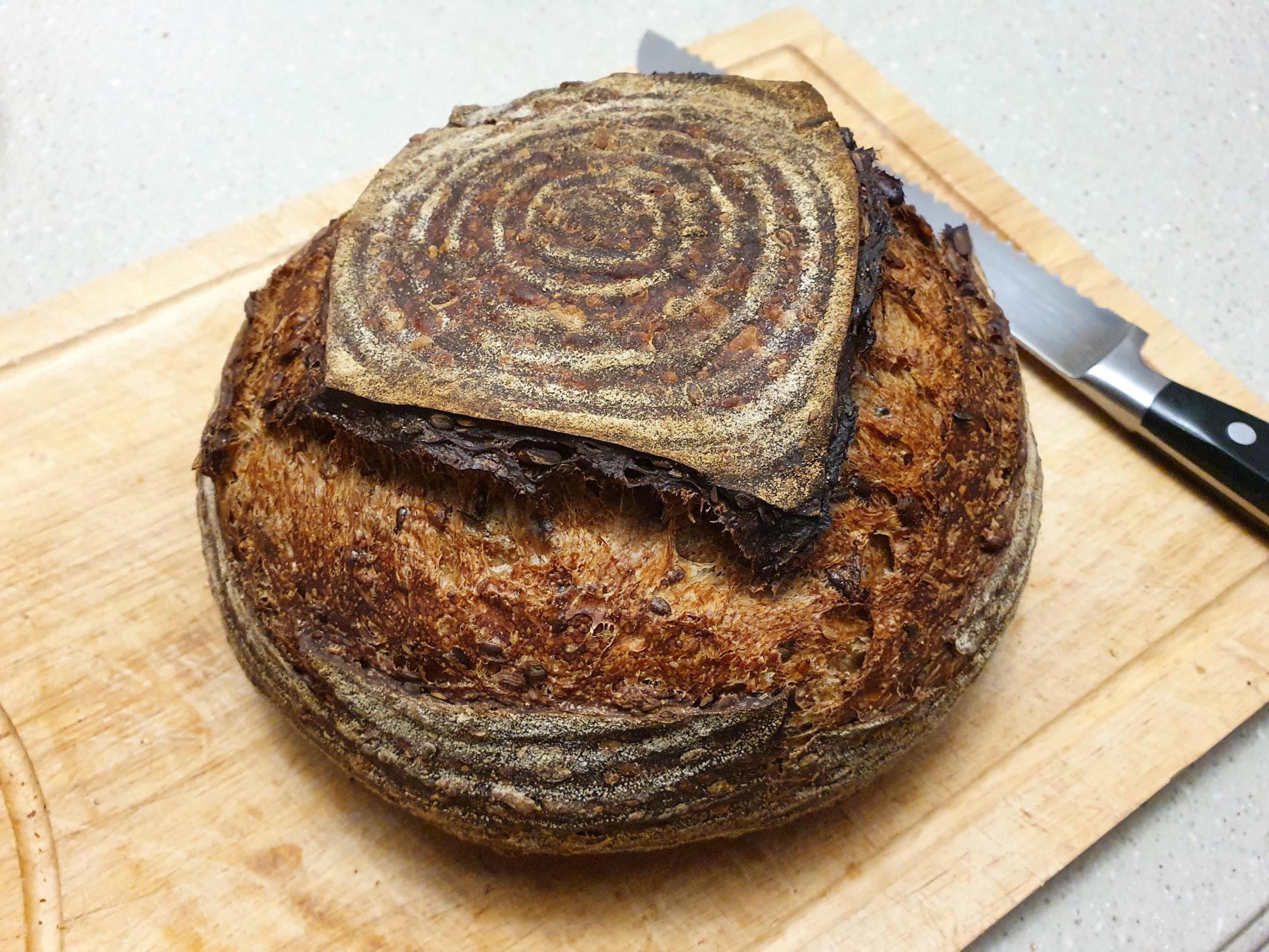 Second loaf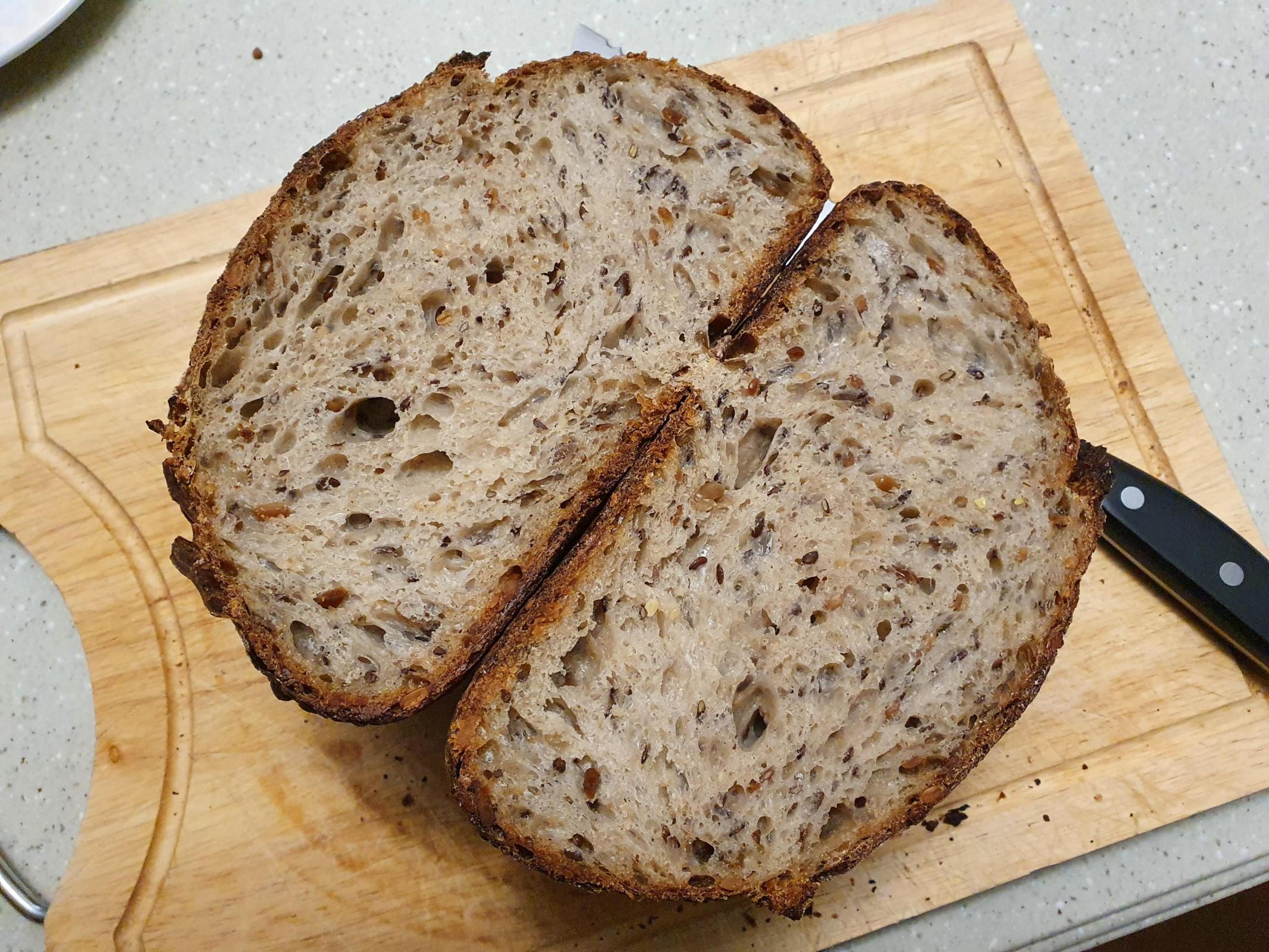 Second loaf, crumb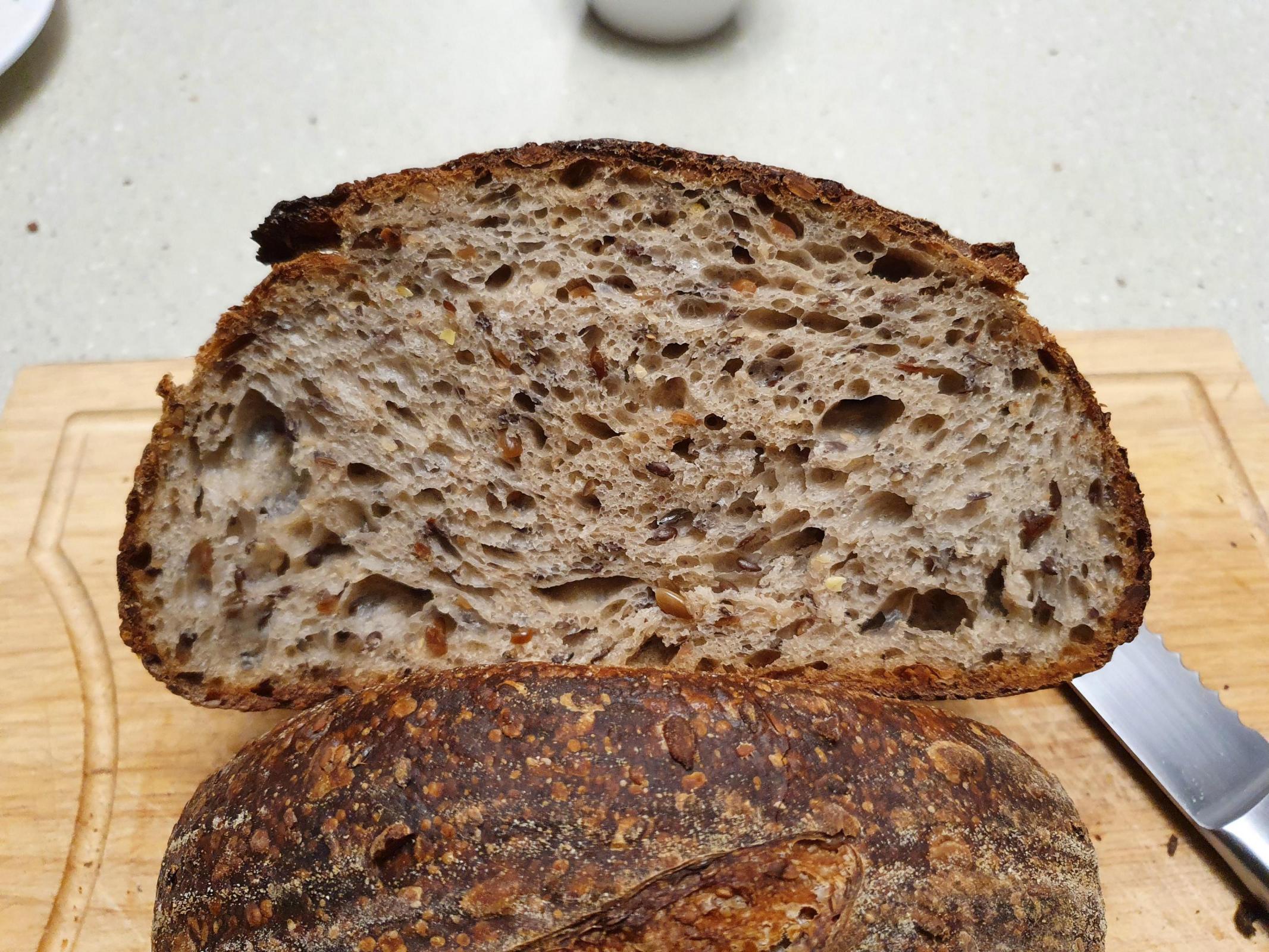 Second loaf, crumb
…
Really happy with how they came out, I honestly could not think of anything to improve with these loaves. Absolutely delicious.