While a pavlova may seem like a super fancy dessert, it's actually very easy to make. It's a giant meringue with a fluffy interior.
The key to elevating this dessert is topping it with Chantilly cream, berries, syrup, and beautiful flowers.
Ingredients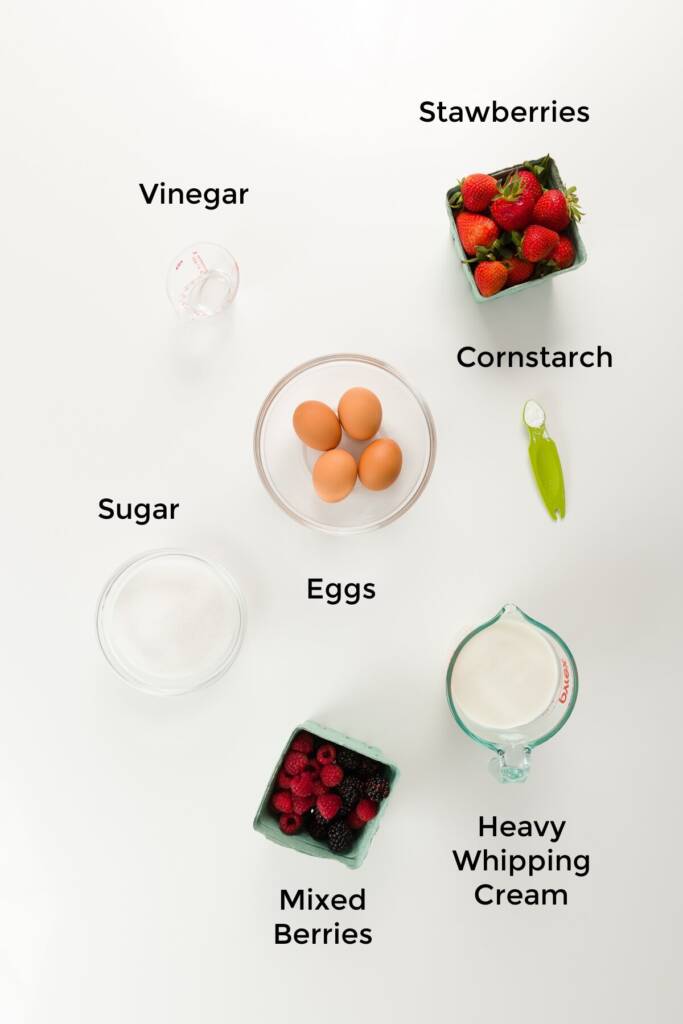 Like meringues of all kinds, pavlova requires egg whites. I use 4 whites for a 6-inch diameter one. To get the best pavlova, use fresh eggs instead of old ones.