More and more vegan food
items are now available in quantity size for restaurants and other food service
settings. Here are two new offerings:
Upton's Naturals' 100% vegan and versatile meat alternatives are coming soon to restaurants and foodservice providers across the country through a new partnership with Dot Foods, the largest food industry redistributor in North America.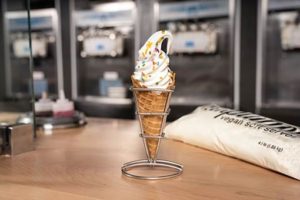 Chicago Vegan Foods has introduced a new Temptation
Vegan Soft Serve made with whole oat flour. This is dairy-free, 100%
vegan soft-serve mix.