This Pecan Shortbread Cookies recipe is easy to make, freezer-friendly, and great for gifts! The cookies are made with toasted pecans for the best nutty flavor and texture. Everyone will love these tender, buttery shortbread cookies – they're irresistible.
Pin it now to save for later
BEST Pecan Shortbread Cookie Bars
Shortbread cookies are a classic, especially during the holiday season. The best part is that they're not hard to make, and there are so many variations! The base cookie is soft and buttery – almost like a blank canvas that you can change with different mix-ins.
One of my favorites is pecan shortbread bars. Toasted pecans are mixed into the dough, and they add the most wonderful flavor and texture. They're better than Walker's shortbread recipe – I can promise you that! Each bite practically melts in your mouth!
Shortbread can be shaped in all different ways – sometimes, you see them as round slices or cut into various shapes with cookie cutters. I think the easiest way to make them is in a baking dish, so they're easy to slice into bars.
I've already mentioned the flavor but repeating it – if you love melt-in-your-mouth buttery cookies, you have to try these. When I've made them for friends and family, they've told me it's the best shortbread cookie recipe in the world! I've made them so many times, and they always get rave reviews.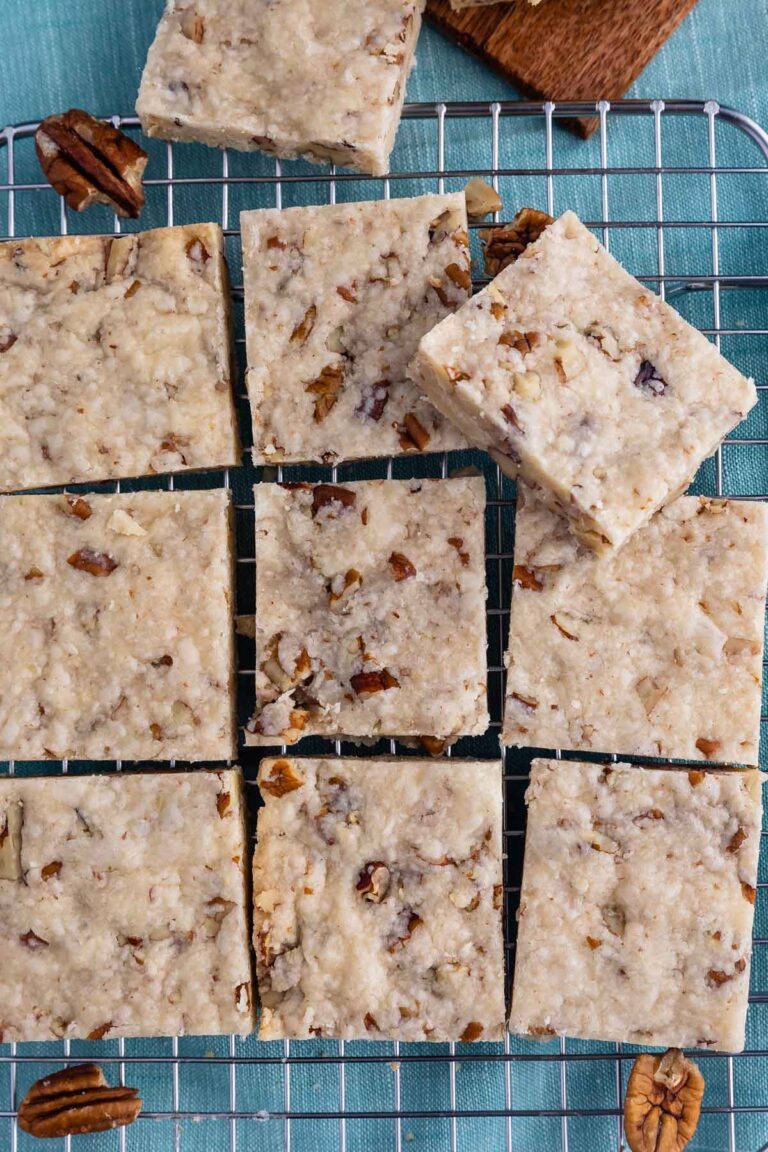 The post Pecan Shortbread Cookies (Shortbread Bars) appeared first on Crazy for Crust.