Pumpkin White Chocolate Snickerdoodles – this easy cookie recipe starts with a QUICK BREAD mix if you can believe it! These are the BEST pumpkin snickerdoodles ever!
When I was a kid my mom used to buy these big boxes of pumpkin quick bread mix at Costco every fall. You could never find them at the grocery store and they were seasonal and because they came from Costco they were supersized boxes. Each box made three loaves, if I remember correctly. I loved that bread so much and looked forward to it every year.
There were a few years there I didn't find it, and it made me sad, but then, as a young married person, I found it again. Every year I'd buy the mix (usually multiple boxes) and keep it around all year long whenever I had a craving for pumpkin bread or pumpkin muffins.
If I'm being really honest, I almost love that mix more than my perfect pumpkin bread or copycat pumpkin cream cheese muffins. I know, I can't believe I'm admitting that in public! But it's SO good.
Guess what else you can make from a pumpkin quick bread mix. Any ideas?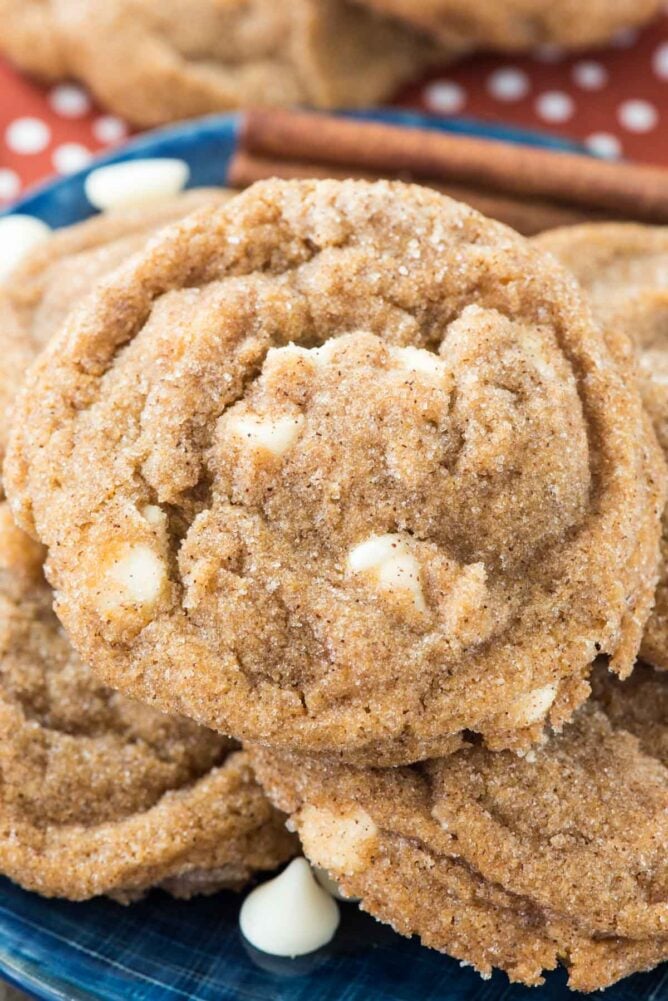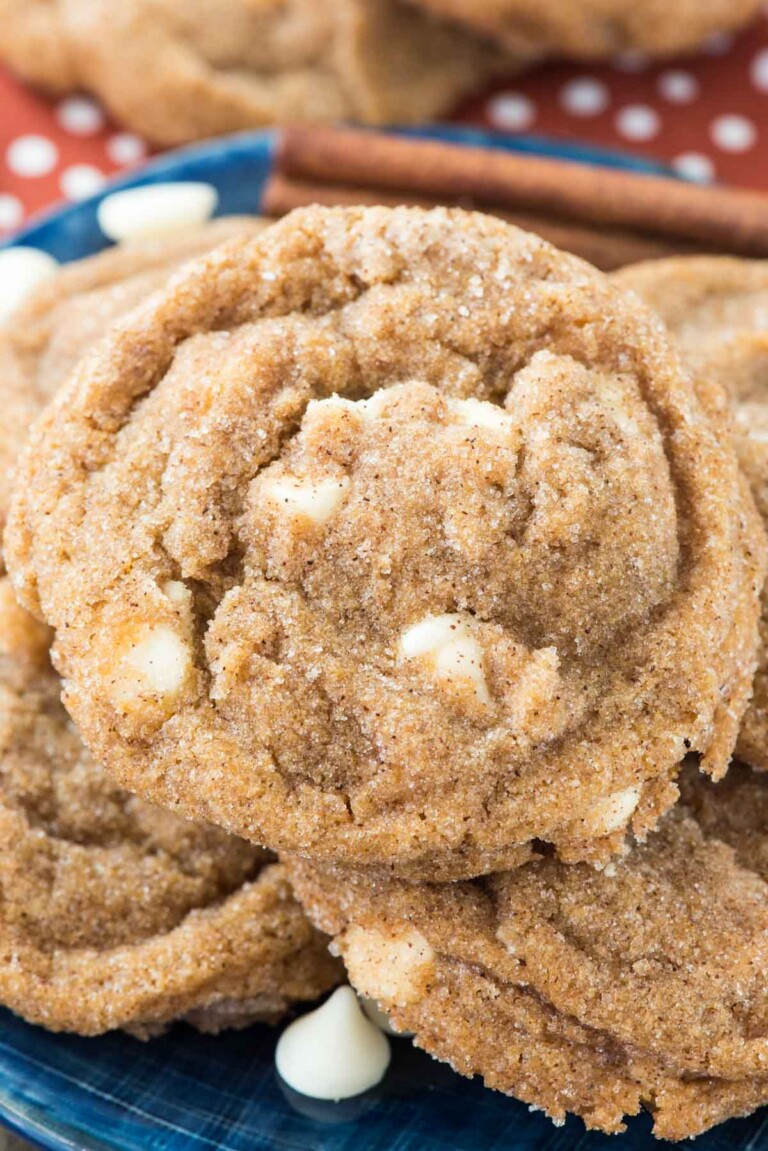 Yep, you guessed it: COOKIES. Did you know you can make COOKIES with QUICK BREAD or muffin mix? Mind blown, you guys. And they're delicious. And easy!!!
You want another secret? Back in the day, way back when I fell in love with pumpkin bread from a box from Costco…it was Krusteaz brand. How cool is it that 30 years later I work with them as an ambassador? Pretty full circle, if you ask me. Plus, you can buy their pumpkin quick bread mix at almost any store during the season.
Plus their mixes are the bomb dot com, especially the pumpkin spice quick bread. And it also makes some super duper Pumpkin White Chocolate Snickerdoodles!
The post Pumpkin White Chocolate Snickerdoodles appeared first on Crazy for Crust.