At this point in time, no other sandwich I make is more requested. Instead of a classic BLT sandwich, I make a TLT – tempeh, lettuce, and tomato. Not an original concept, but my secret is this…every component needs to be over-the-top flavorful.
My version features chipotle-marinated tempeh alongside oven-roasted cherry tomatoes, a bit of shredded lettuce and a generous slather of avocado on a thin slice (or two) of great bread. For anyone looking for a hearty, substantial, satisfying, nutritious, and meatless lunch – it's hard to beat .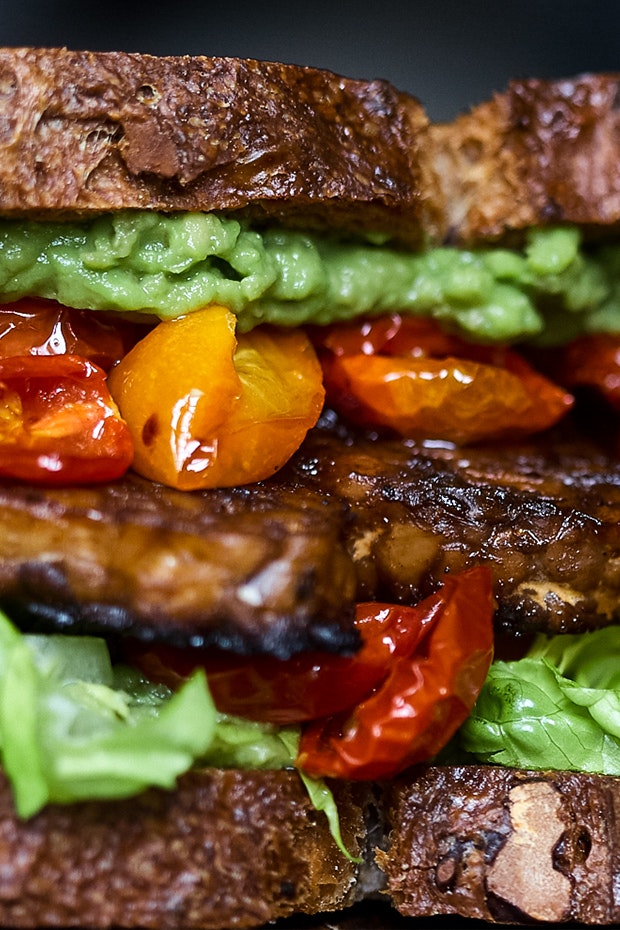 You'll need to plan ahead a bit to marinate the tempeh and roast the tomatoes, but I promise it's well worth the effort, and if you make extra you'll have sandwiches for the week. Tempeh is easy to find in most Whole Foods Markets or natural food stores – here's a link to another favorite tempeh recipe in case you are interested in other ways of using it.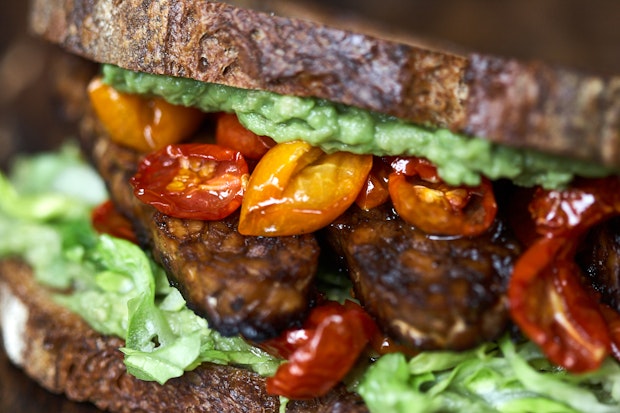 I enjoy this TLT sandwich on a big, ultra-thin slice of whole wheat walnut bread – toasted until crisp. You can go the traditional sandwich route, or enjoy it open-faced. And now I'm thinking that miniature versions of these might be great bite-sized party food? 
If you're game for more tempeh inspiration, don't miss out on these tempeh recipes. And be sure to pay special attention to this Spicy Tempeh Crumble Bowl, and this Tempeh Taco Salad. 
Continue reading TLT Sandwich on 101 Cookbooks