Do you know what makes caramel sauce even better? Whiskey! My whiskey sauce is super easy to make, smooth, creamy, and addictive.
Whiskey sauce is most commonly used as a topping for bread pudding. You also see it served with caramelized bananas (like in Bananas Foster). I love it drizzled over cheesecake or added into vanilla frosting.
Ingredients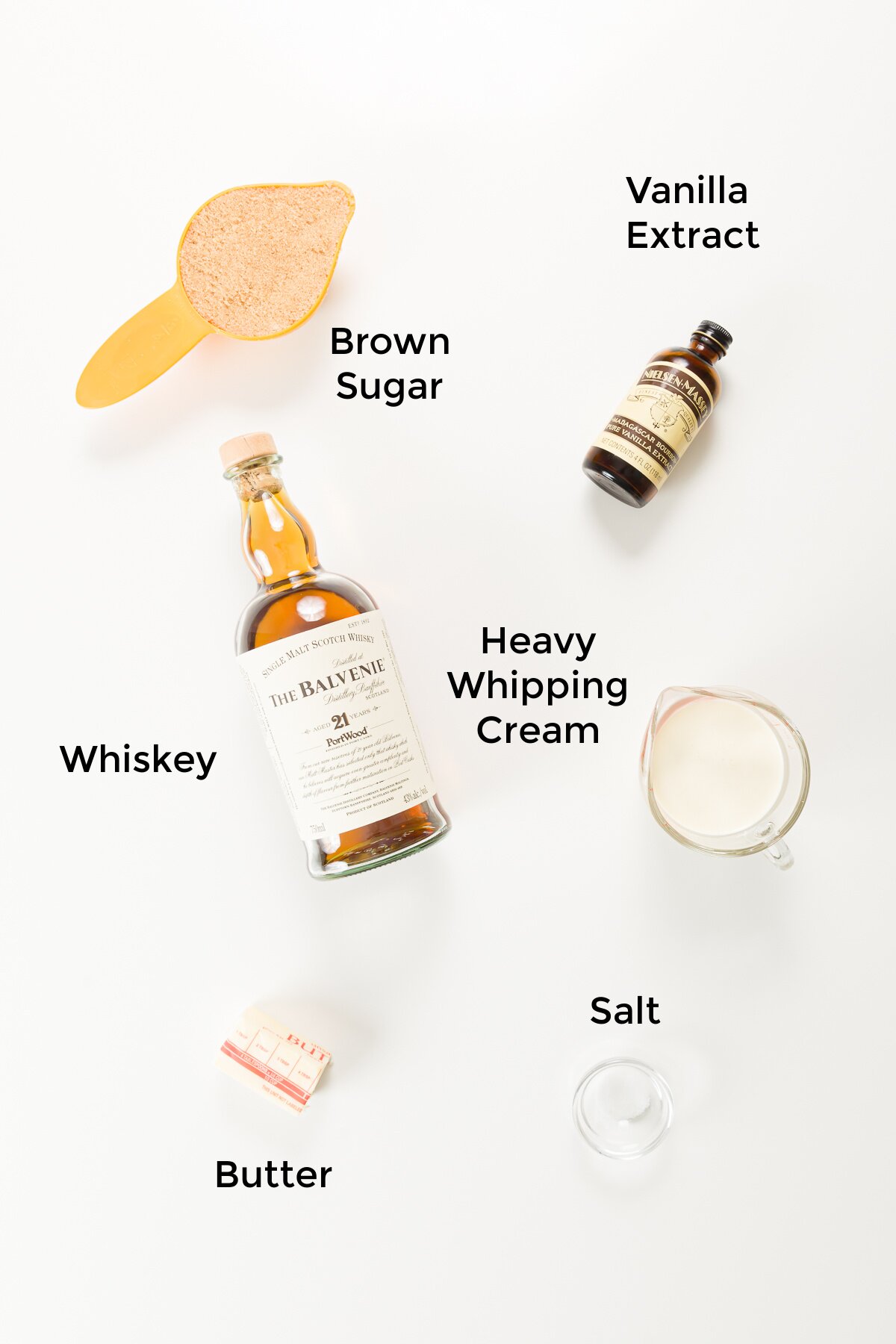 Although the end result tastes wildly different from butterscotch sauce, the ingredients for the two are almost identical. They are both made with butter, brown sugar (I use light brown sugar, but dark is fine if you prefer a deeper molasses flavor), heavy whipping cream, salt, and vanilla.